Inside the Lines Designer Series Paper

It's Sale-a-Bration time at Stampin' Up!, so to celebrate, this week's Stamp Review Crew feature was a free-for-all for the members of the Crew to come up with whatever we wanted to create with items from the Sale-a-Bration brochure.
Coloring is such a fad right now, so I was thrilled when I saw the "Inside the Lines" Designer Series Paper that is offered as a free item during Sale-a-Bration with a $50 purchase.  I haven't personally jumped on the coloring trend because I find most of the pages too detailed for my liking.  However, the "Inside The Lines Designer Series Paper" solves that problem for me. There are two paper designs with large images, and one paper design with lots of flowers that aren't too small.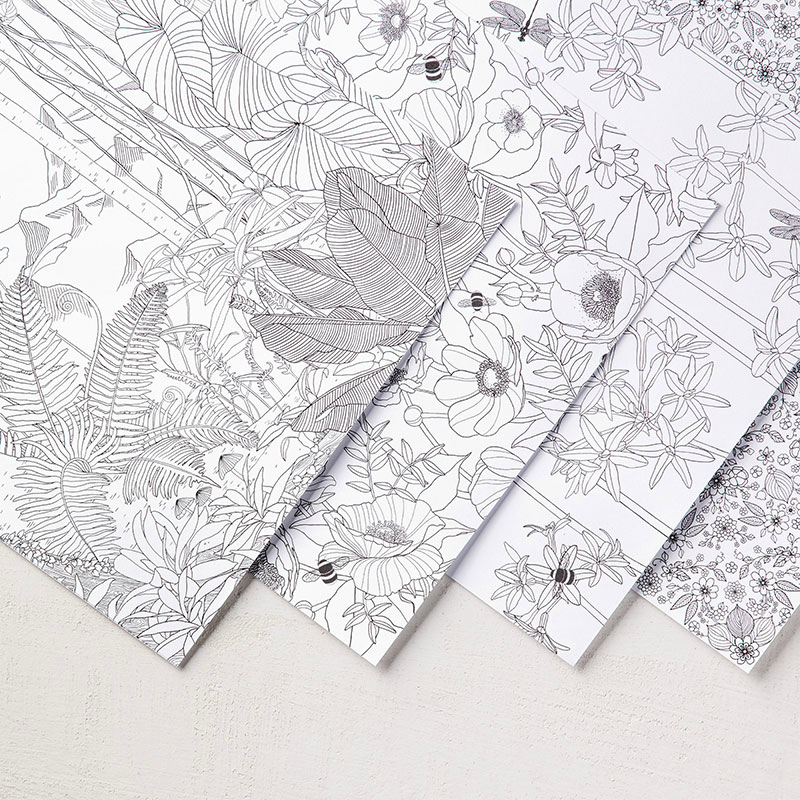 It's been a long time since I colored, and it was so relaxing.  We just converted a bedroom into my craft room, and there was a tiny space on the wall that was screaming for a picture.  I decided this section of design would be perfect.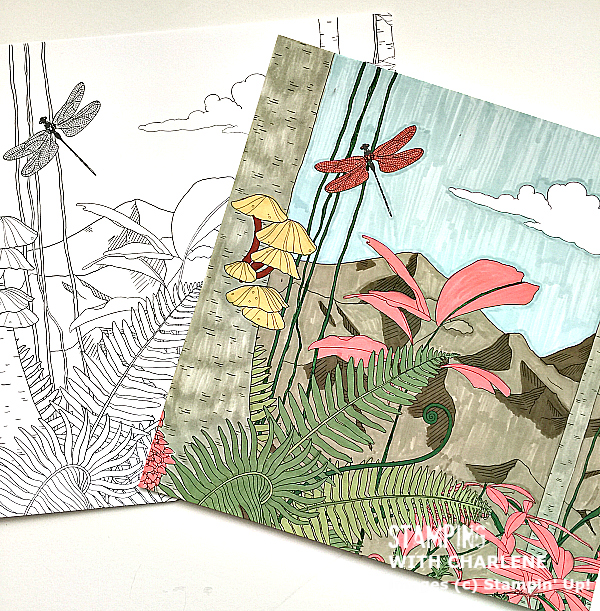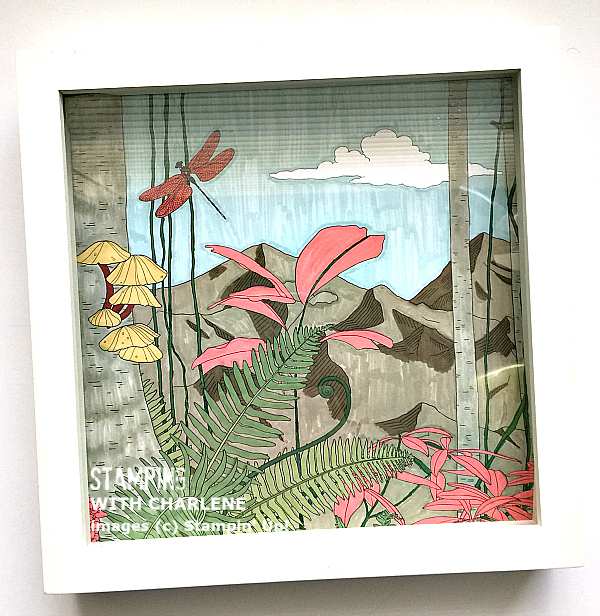 One important tip that I can offer when you color (in case it's been years since you've colored, too!) is to start off by outlining each color section as shown below.  By doing this, you will be able to avoid accidentally coloring parts of the picture the wrong color.  Even though there are big areas to color on this design, there are some itty-bitty parts, too.  By outlining, you'll have a much better shot at getting it right!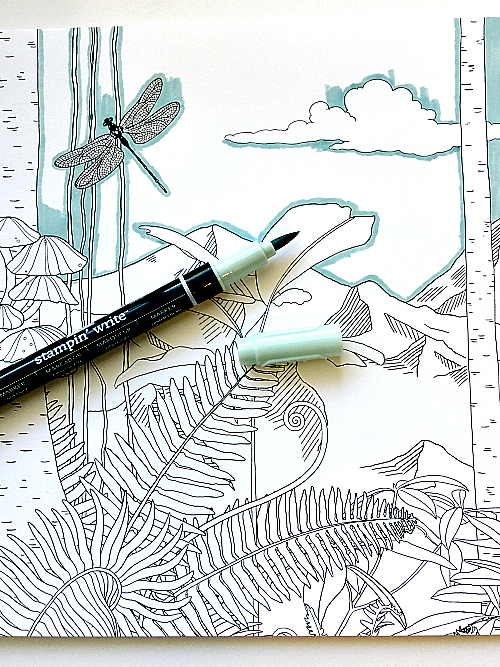 I am not an artist.  I don't know anything about shading and all of that artist stuff.  I copied what I've seen others do by using light and dark shades on the same image, so I used the Soft Suede Stampin' Write Marker to color the mountain tops, and the Crumb Cake Stampin' Write Marker to color the mountains.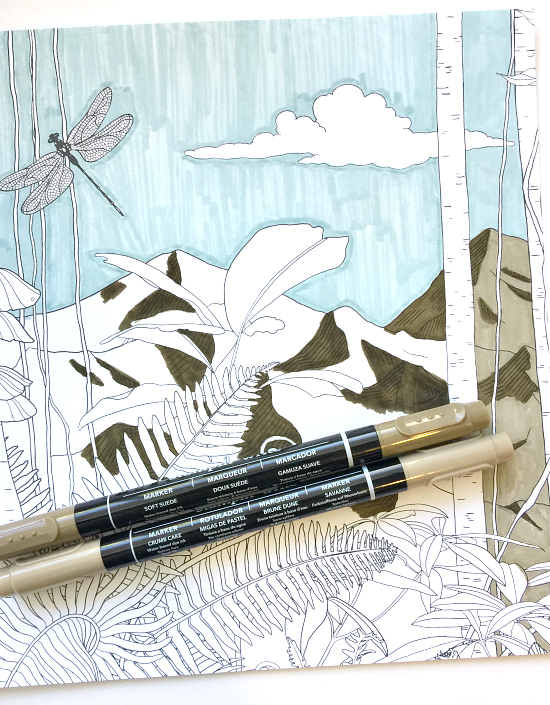 You can purchase individual Stampin' Write Markers or purchase the Many Marvelous Markers case, which includes
all 38 colors in our color collections (except Whisper White and Very Vanilla) in one sturdy case and empty space to store the In-Color Markers.* Dual tipped markers: 0.5 mm fine point and flexible brush
* Set of 38, packaged in rigid plastic case with handle
* Includes colors from all 4 color collections (does not include Whisper White or Very Vanilla)
* Odorless, water-based dye ink
* Coordinate with Classic Stampin' Pads and exclusive Stampin' Up! cardstock
If you purchase the case of Many Marvelous Markers for $110 during Sale-a-Bration, you will be able to select TWO free items from the Sale-a-Bration Brochure.  Win/win!!!!
I used various Stampin' Write markers to color, but Stampin' Up! offers other coloring tools.
Use what you love and have fun coloring!  Be sure to visit the next blog (link below) in the Stamp Review Crew Sale-a-Bration celebration!!