January 2022 Card Class in the Mail: Valentine's Day Fancy Fold Cards
Happy New Year!  Let's get right into our 2022 card making by creating a bunch of fun Valentine's Day cards with items from the brand new mini catalog!  You'll love these easy and fun Valentine's Day fancy fold cards!
You can watch the video tutorial premiere on Tuesday, January 4th at 8pm eastern (or any time after) to see how fun and easy these Valentine's Day cards really are to make.
Read HERE about how you can receive all of the pre-cut paper and embellishments with my monthly card kit in the mail.  You'll receive enough supplies to create ten cards (two each of five designs.)  You can use the same stamps and dies that I use, or use what you already have.  My card kits in the mail are very popular and sell out quickly, so be sure to order as soon as you watch the video and before Friday, January 7th at midnight.  Remember to also enter the host code with your online order:
S7EASA2F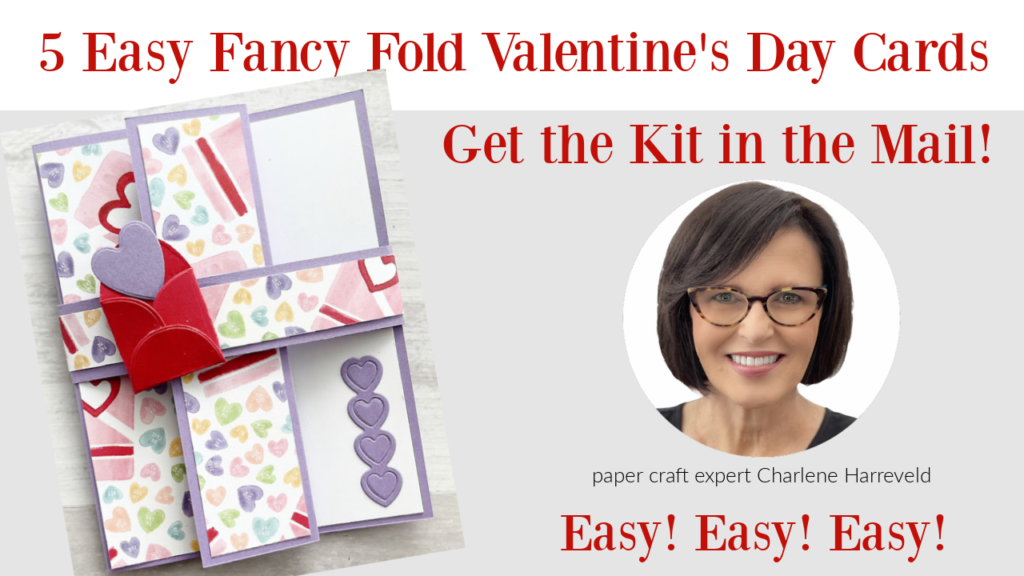 VIDEO: