I have been MIA from working on blog projects for about a week because I have been in NYC moving my daughter Erica back to college for her sophomore year.  I had no idea that my other daughter, Adrienne, planned on surprising us!  Take a look at this fun video of our reaction: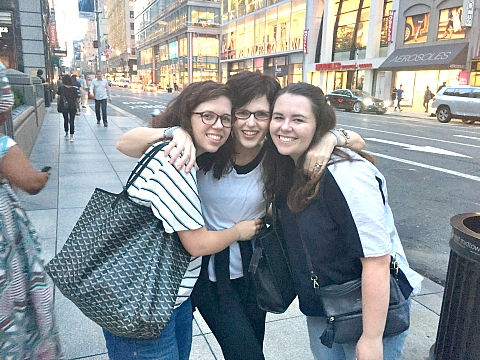 Whenever I picture heaven, this is how I picture it.  A sweet reunion with lots of hugs and kisses!  Family relationships are the most important relationships we can build on this earth.  Friends are important, too.  In fact, some of my closest friends are the people I have met because of my love for making things.  My friend Nancy is the person who turned me on to stamping.  My friend Heather brought a whole new perspective of creativity and excitement to my life.  There are just too many people to name!  I have learned so much from all of them over the years.  Erica was in kindergarten when I started stamping and Adrienne was in 4th grade.  Now Adrienne is a college graduate and Erica is a sophomore in college.  I love building relationships and I love the part that Stampin' Up! has played in helping me create new and long-lasting friendships.  Thanks so much to all of you!
P.S.  Here are a couple of pictures of Erica's dorm room: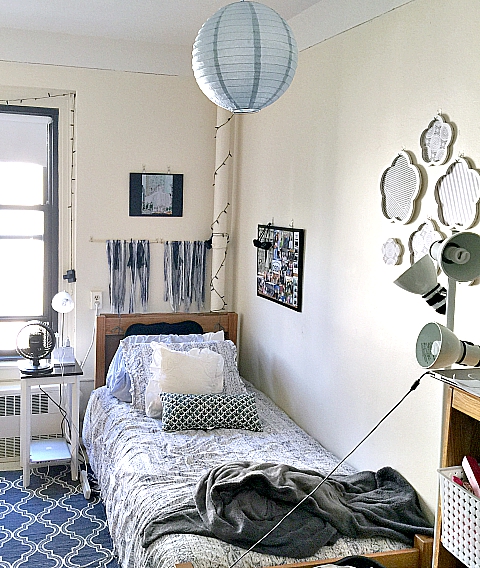 See those fun yarn things hanging over her bed?  They were so easy to make!  We made a bunch of them this summer and they really did the trick to cover the bland eggshell walls.  Here is a closer look: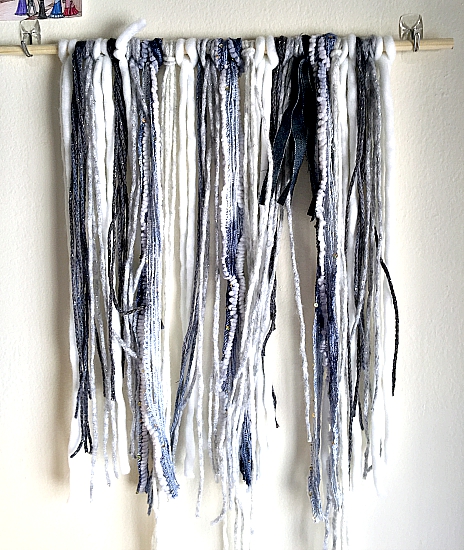 All you need to do to make them is tie different lengths of yarn to a wooden dowel.  We used yarn that had a bunch of different thicknesses and textures to add dimension and variety.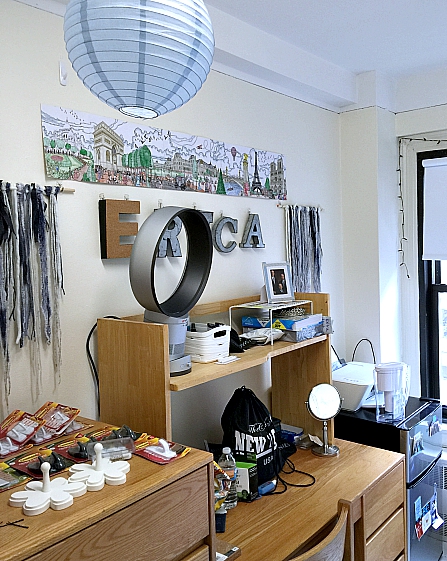 I wish I could have all of my Stampin' Up! supplies with me.  There are so many more things I want to create for her room!  Time for me to fly back home and get busy making things with the fun stuff from the 2015 Holiday Catalog!!