Cake Soiree Bundle and Accessories for $99 PLUS 2 Free Stamp Sets! 
My Cake Soiree Bundle and Accessories arrived yesterday and I can't wait to get my hands on the items I ordered!  (I can't seem to shake this cold/flu!) Just look at the gorgeous color combos! Take a look at this video from Stampin' Up that tells you all of the wonderful features and benefits of the stamp set and coordinating framelits dies.  (They use the red rubber stamps, but I ordered the clear set.) Then, scroll down and read how you can purchase the Cake Soiree Bundle and Accessories (valued at $124.50) PLUS two free stamp sets of any value for only $99 with FREE SHIPPING!!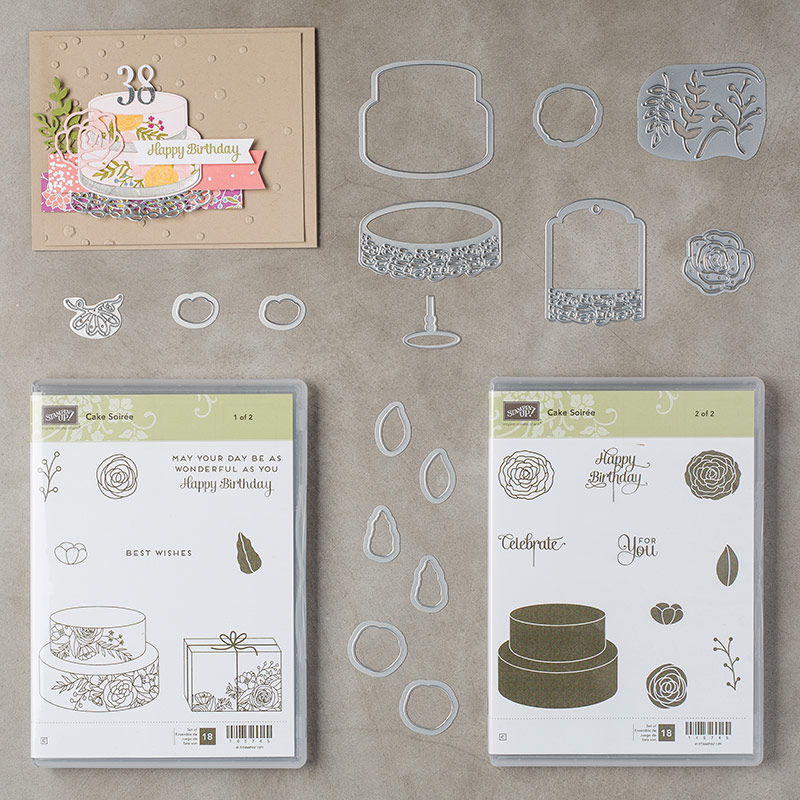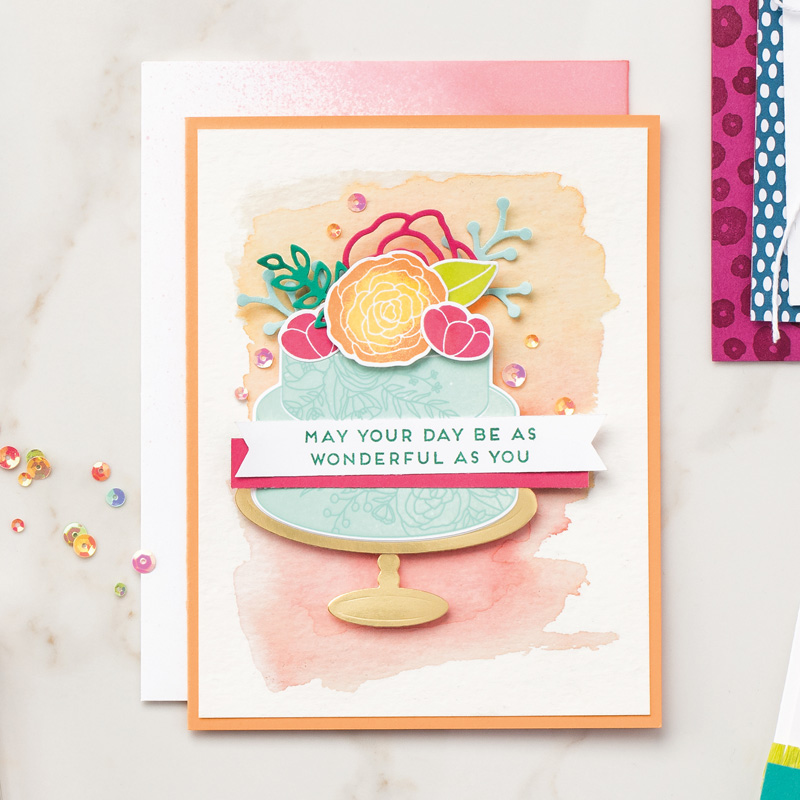 Want all of these items (valued at $124.50) for $99 plus 2 free additional stamp sets OF ANY VALUE with free shipping? Look at the slideshow and then keep reading!
(These products are just a suggestion!  You can choose any items from the current Annual Catalog or Occasions Catalog that total $125 and you'll pay only $99 plus get two free additional stamp sets!)
Here's How:
Select $125 worth of Stampin Up products of your choice (or select the Cake Soiree Bundle and Accessories that I picked for you!)
You won't need to place an order ever again!  You'll remain an active Demonstrator until July 31, 2018 and with any additional order you place between now and then, you'll receive a 20% discount.
If you choose to continue, you only need to place $300 in orders every quarter to remain an active Demonstrator.  You'll continue to receive the 20% discount, you'll receive a beautiful Stampin Success magazine full of ideas every quarter, and you'll have early access to new items and special promotions.
Add up how much money you spend on paper crafting supplies every month/quarter.  If the amount you spend equals or is more than $300, you REALLY NEED TO JOIN MY STAMPIN UP TEAM!
If you have any questions, email me at charlene@stmapinwithcharlene.com.
Can't wait to have you!
(Can't wait to feel better, too!  I have so many cards I want to make!!)