Floral Boutique Designer Series Paper
Sometimes a sheet of Stampin' Up! Designer Series Paper is so beautiful, you just have to let the paper speak for itself.  I first wrote about this phenomenom last year in my post about the beautiful design included in the now-retired Timeless Elegance Designer Series Paper.  The same holds true for the design on the paper that I used for today's card.  The paper is included in the current Floral Boutique Designer Series Paper, and the design is just so beautiful that the card doesn't need any embellishments to make it pop.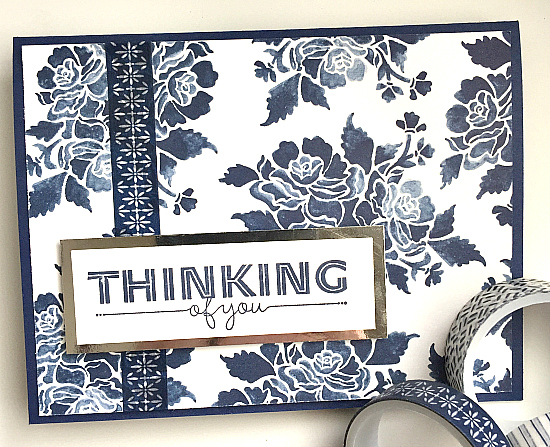 I love how the paper is the center of attention!
Here is a look at all of the designs included in the 12 x 12 pack of Floral Boutique Designer Series Paper: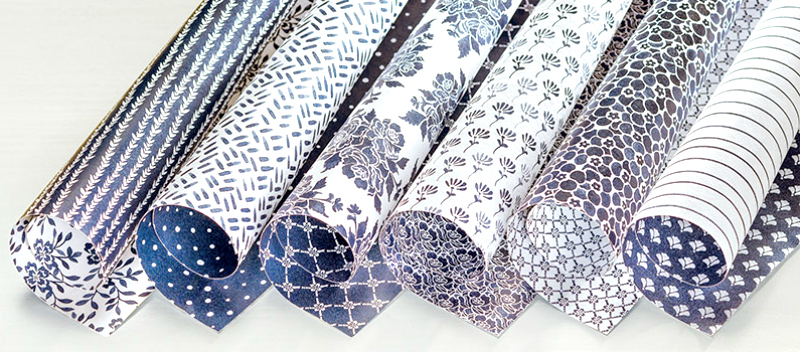 In addition to the Floral Boutique Designer Series Paper, I also want to point out the "Thinking of You" stamp that I used.  You'll notice that this particular stamp is nowhere to be found in the current 2016-17 Annual Stampin' Up! Catalog.  The stamp is from the stamp set that was included in the Everyday Occasions Cardmaking Kit from last year's catalog.  I used the stamp to show how wonderful Stampin' Up!'s cardmaking kits are!  Some of the kits include the stamp set, so once all of the cards are made, you can keep making more cards and projects!  Be sure to check out the current card kits that are available that include a wonderful photopolymer stamp set:
Getting back to today's "Thinking of Your Card," here is a slideshow of the supplies I used.  Click on a slide to be directed to my online store.
Here is a sneek peak of more card designs coming your way using the Floral Boutique Designer Series Paper: