In my last post, I showed you a cute gift bag that I created by taking apart a candy box and tracing it onto Timeless Elegance Designer Series Paper.  Here is another look at the gift bag, with a little extra bling added.  I used the flower punch from the Itty Bitty Accents Punch Pack.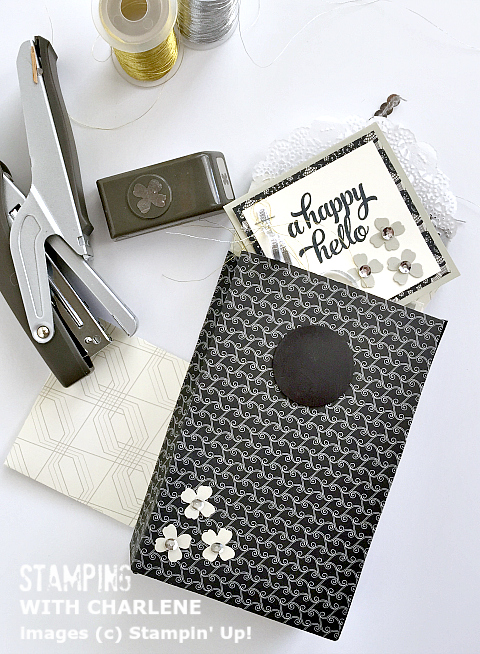 If you don't happen to have a candy box laying around and don't want to be bothered with tracing and cutting, you don't have to worry!  Stampin' Up! has a great product that allows you to make your very own gift bags in several different sizes!  Meet the Gift Bag Punch Board!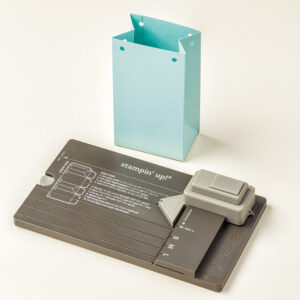 The Gift Bag Punch Board allows you to make bags 2″ deep, up to 3-5/8″ wide, and anywhere from 4″ to 10″ tall.  Once you've made the bag, you can make all kinds of goodies to put inside.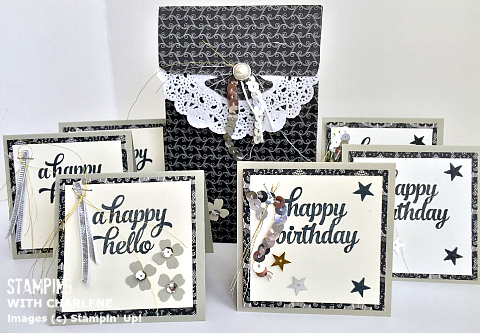 I made a set of six 3″ x 3″ notecards using the brand new Tin of Cards stamp set.  The Tin of Cards Photopolymer Stamp Set is one of my favorites!  Just look at all of the sentiments and the different fonts that are included with this 20 piece photopolymer set: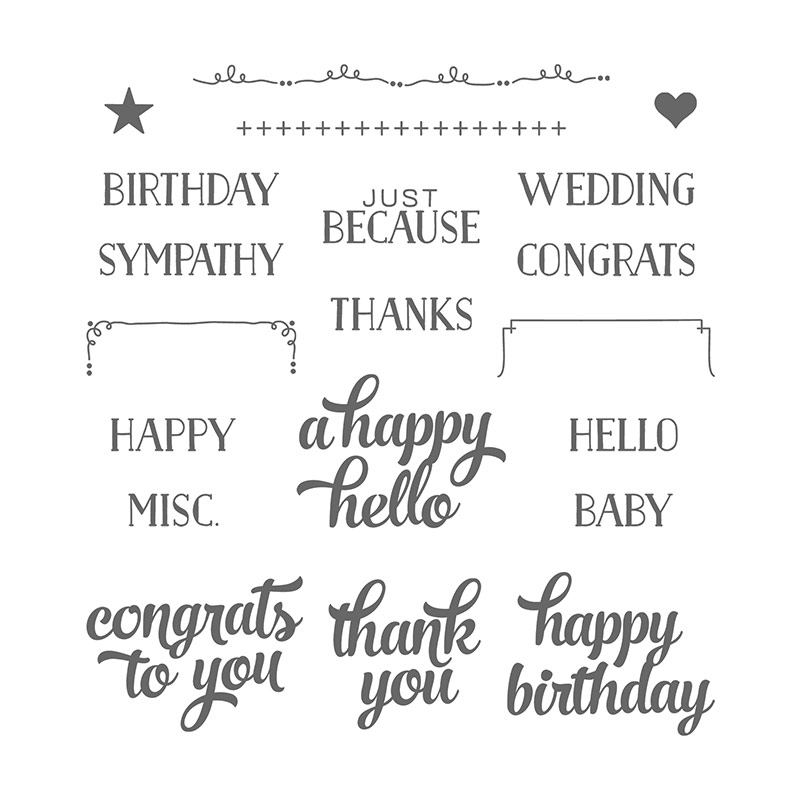 Isn't it a great set?!
Here is a look at one of the cards and its cute matching envelope.  Come back tomorrow to learn more about how I created these.  So fun!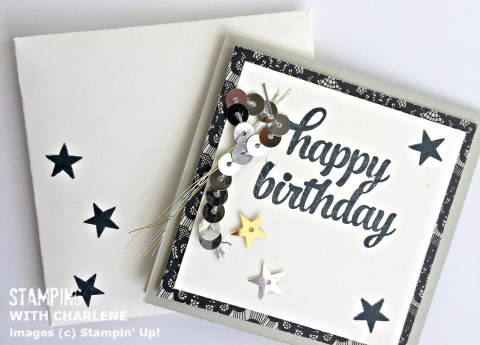 You can enter your email address in the little box at the top of the right sidebar and you will receive a free automated email whenever I post a blog update. It's a great way to stay on top of all of the latest Stampin' Up! news and product ideas.