Hostess Gift Greeting Cards:  Acetate Boxes
Friends, let's make hostess gift greeting cards using Stampin' Up!'s acetate boxes!  Have you noticed the acetate card boxes hiding out on page 173 of the Annual Catalog?
Let's take a look!
Video Tutorial
I created a little video to show you how easy it is to assemble the acetate boxes so you can make cute hostess gifts with your greeting cards:
How fun, right???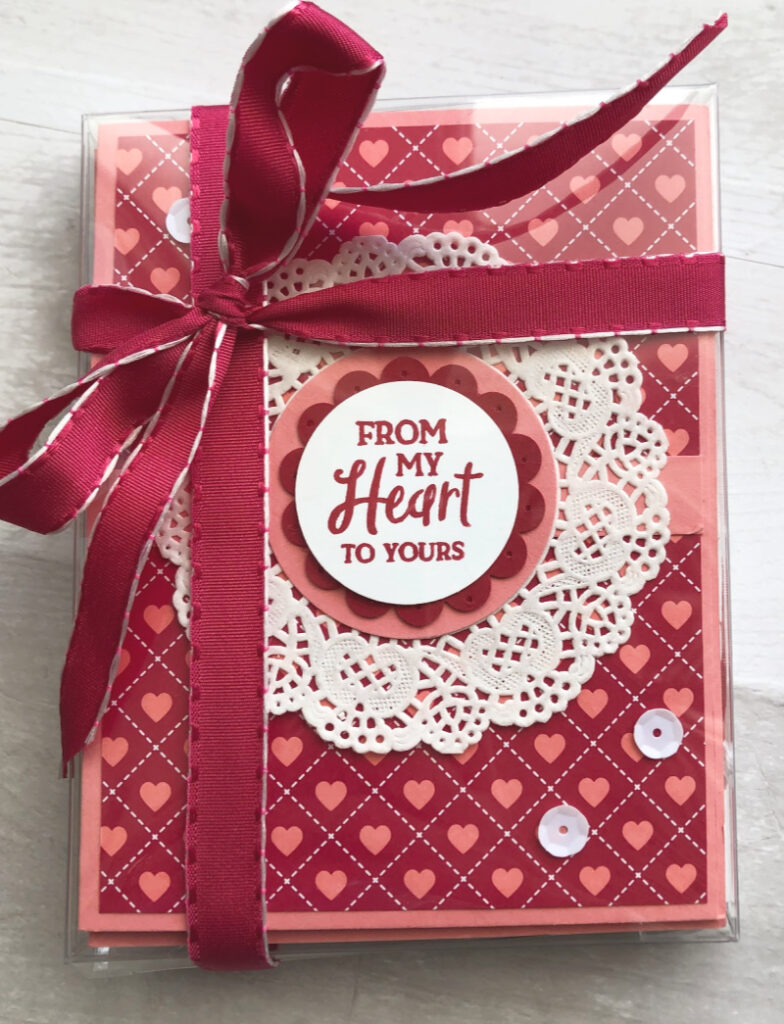 More Ideas
I filled my box with Valentine's Day cards, but you can use the acetate boxes for any set of cards you create throughout the year.  Here are some ideas:
wedding and baby cards
graduation cards
mother's day and father's day cards
christmas cards
easter cards
passover cards
Hanukkah cards
thank you cards
Have a look at my YouTube channel to see more fun how-to videos.  Be sure to subscribe to the channel so you'll receive an email whenever I post a new video.
Products I Used