How to Use Blending Brushes
Watch my YouTube video along with me on Tuesday, January 19th at 8pm eastern!  In the video, I show you how to use blending brushes!  The new Stampin' Up! blending brushes are so fun and easy to use.  I created a beautiful ombre look with the blending brushes, some ink, and some Thick Basic White cardstock.
(How to Use Blending Brushes YouTube video.)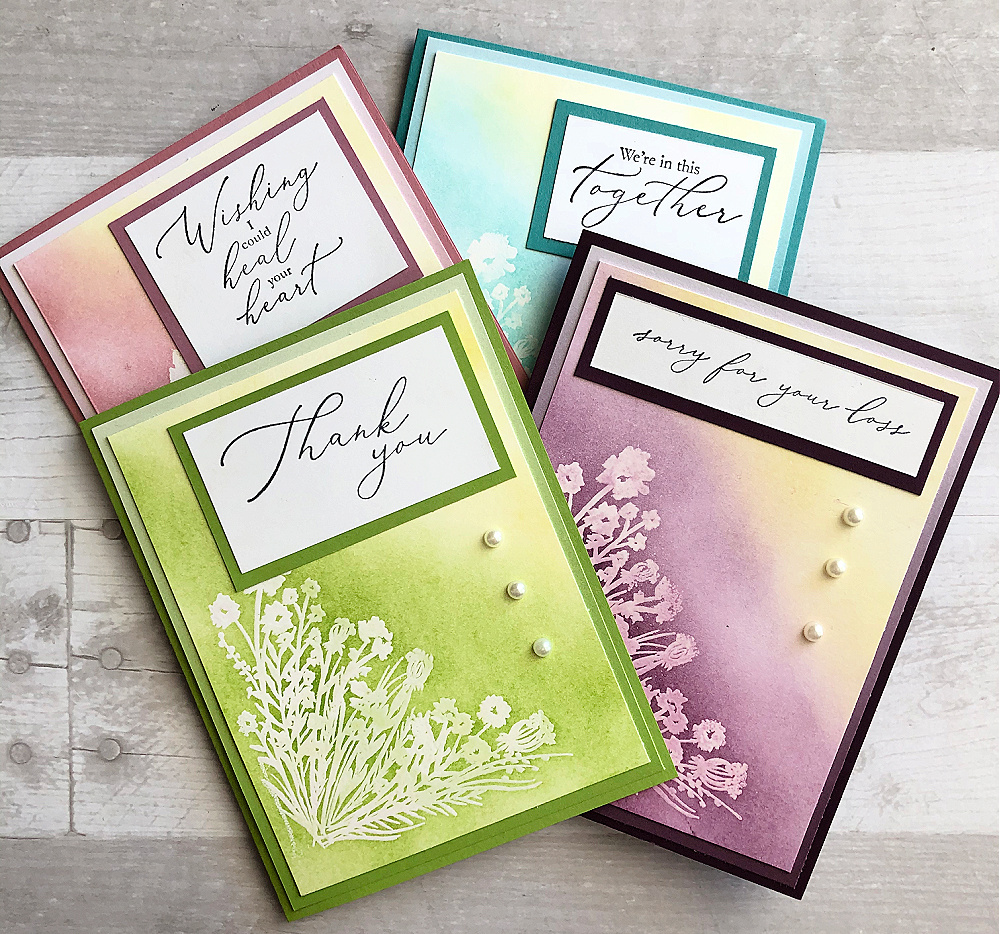 In addition to demonstrating how to use blending brushes, I also show you the fun "emboss/resist" technique.  I used the technique to accentuate the stamped image on the card.
STORAGE
The Blending Brushes are sold in packs of three.  I recommend buying enough so that you'll have a brush that you can dedicate to each color family:  reds, yellows, pinks, greens, purples, oranges, and blues.  You can easily store the blending brushes inside their bag.  The bag has a resealable closure, so you can keep the blending brushes organized.  The blending brushes make a great addition to your paper crafting supplies.
CLEANING
In the video, I also show you how to clean the brushes.  All you need to do is wipe the brushes on grid paper until they wipe clean.  DON'T wash them with water … they will take forever to dry.  Even though the blending brushes will be stained after you use them, they will not transfer the color onto another project if you wipe them until the ink no longer transfers onto the grid paper.  The staining does not affect the use of the brushes.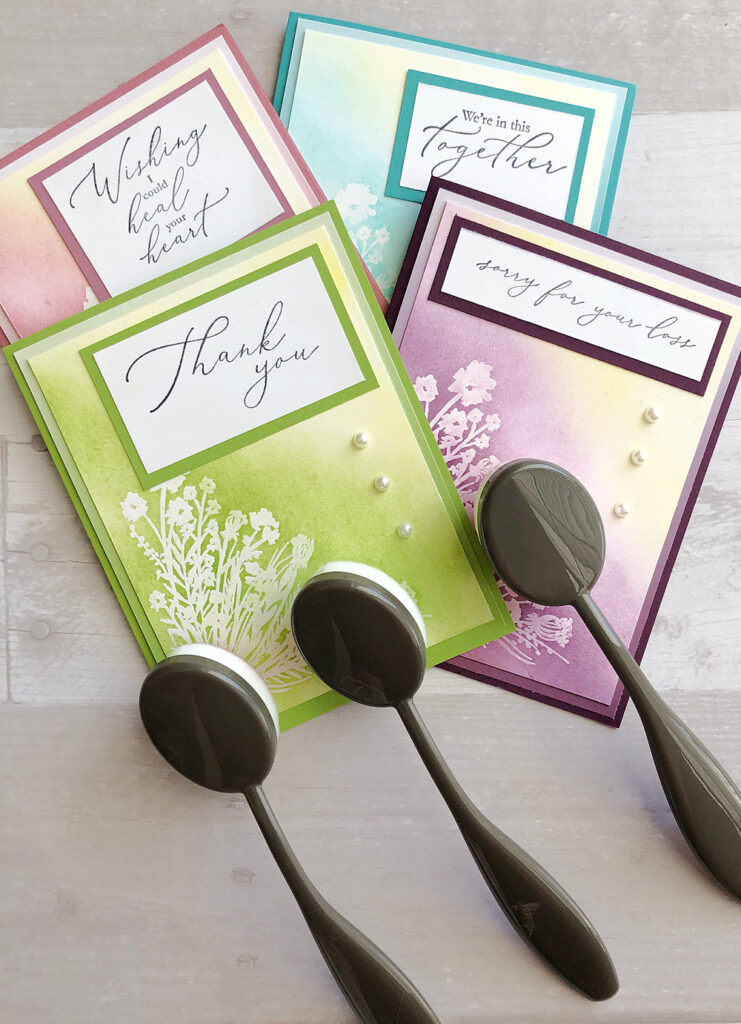 SUPPLIES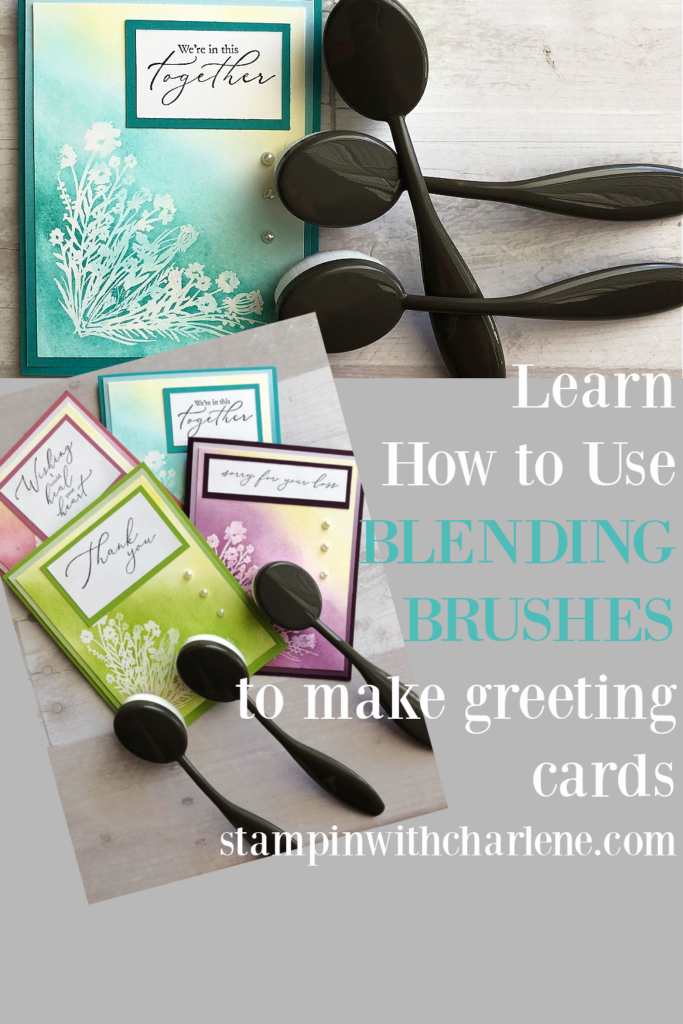 Additional Techniques