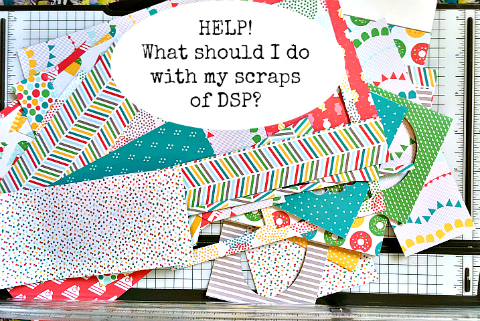 I am neurotic when it comes to my Designer Series Paper scraps.  I save every teeny tiny little piece!  I don't know why, but I just can't part with those precious little pieces of adorable paper.  Do you find yourself squirreling away all of your scraps, too?  If so, don't despair!  Over the next few days, I am going to show you some ideas of how you can put to use every last tiny piece of paper and turn your scraps into masterpieces.
I had a blast creating projects with the brand new Cherry on Top Designer Series Paper from the brand spanking new 2015-2016 Stampin' Up! Catalog.  After I went to town on these projects,
I was left with some scraps that looked like this: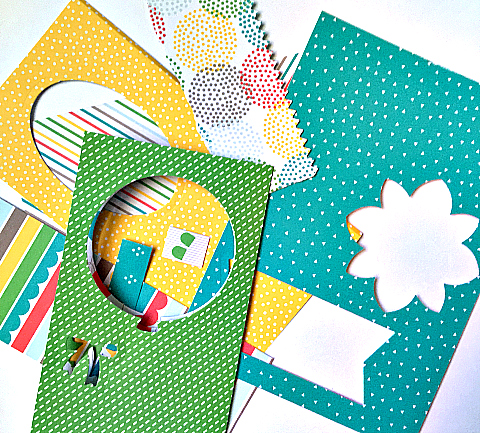 First, I decided to cut narrow strips of varying widths all 5-1/4″ long from all of the scrap pieces that were long enough.  One of the great things about Designer Series Paper is that it is double-sided, so you can come up with some great combinations that coordinate very nicely with each other.  Just look at what the scraps pictured above turned into: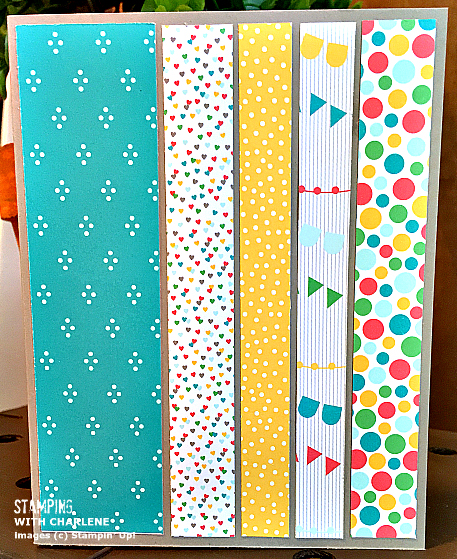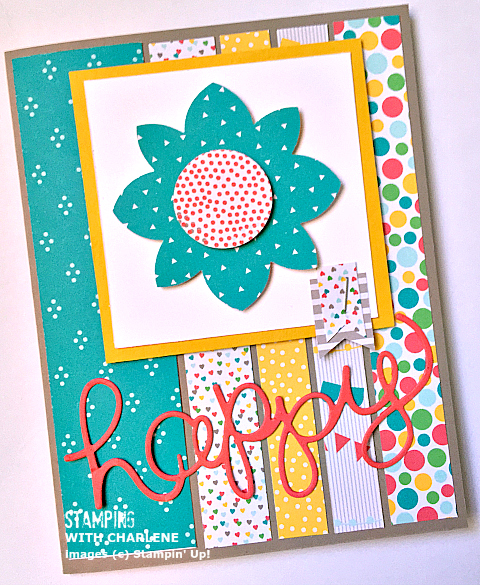 Second, I thought about how I could incorporate the smaller pieces of scrap paper.  I didn't need a very large piece for the center of the flower.  All it took was a piece large enough for the 1″cirlce punch.  I think the circle in the center makes a nice addition and makes the flower pop.
I  used the teeniest little pieces to make tiny banners.  (I just love the Handheld Stapler, don't you?  It is so easy to just grab and, BAM –  you're done attaching your little blingy thingy.)  One tip though:  when you attach your little banner, make sure you put the hearts are right-side up!  🙂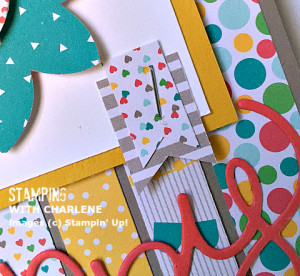 I love creativity, and I especially love turning little scraps of paper into masterpieces.
How do you use your scraps of Designer Series Paper?  Leave a link to your projects in the comments section below. Let's share the creativity!!