I never create just one card. Whenever I create a collection, I make
at least twenty of each card. There are five different card designs in
each collection. Since I love to use embellishments on all of my
cards, that equates to hundreds of pieces to keep organized.
When it comes to creating Christmas cards for clients, those numbers
of pieces increase tremendously! This year, I am making these fabulous
Wondrous Wreath cards from the Stampin' Up! 2014-2015 Holiday Catalog for one of my clients.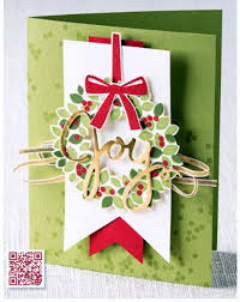 I need to make 100 cards. See all of those separate pieces? What a
pain to keep track of, huh? Yes, it would have been a bit
overwhelming.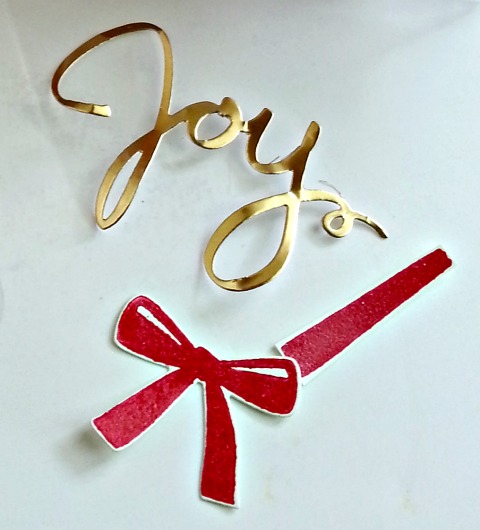 In addition to the pieces shown above, I also have to make 100
wreaths and cut 100 pieces of ribbon. I am so OCD, that I usually count
things a million times, plus stress over finding a safe place to store
all of the pieces. However, when I began making the pieces yesterday, I
had a light bulb go
off in my head on how to keep it all organized and rolling along
smoothly.
Awhile ago, I ordered a bunch of clear stamp cases from Stampin' Up! I
thought they would be a great way for my daughter to keep her desk
organized at college; paper clips in one box, extra staples in another.
I had several left-over, so I pulled them out and got busy. If you
don't have these exact boxes, you can also use plastic baggies or any
small plastic container. Because I am making 100 cards, I used ten
boxes and worked on all of the pieces ten at a time. I found that I
worked so much faster by using this method to keep things organized. I
only had to count the pieces once, instead of over and over and over
again.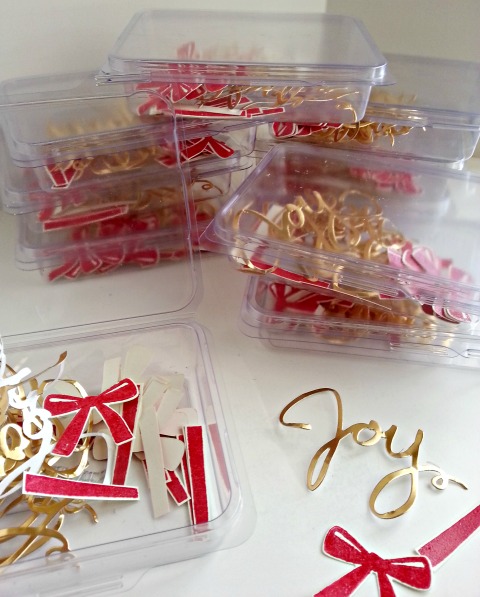 The boxes are big enough to hold the wreaths and the ribbon, too.
Do you have any interesting organizing tips to share? Leave your suggestions in the comments section below.
******
Don't forget about our current promotion! You can read about it HERE! Buy-one-get-one-free! Order by October 31st.