Jar of Flowers Fun Fold Card Tutorial
Hi, Friends!  If you follow me on my YouTube channel, you'll see I uploaded a new video titled "Jar of Flowers Fun Fold Card Tutorial."  The card might look a little intimidating, but as I explain in the video, if you approach the card in four different phases, you can do it!
I made a couple of bloopers on the measurements in the video, but if you read the text you will see the correct dimensions. I've also included the correct dimensions at the bottom of this post.
I LOVE the Jar of Flowers bundle!  Stampin Up is having a great promotion during the month of June.  If you sign up to become a Stampin Up demonstrator, you can select ANY bundle in the new catalog for FREE.  Read more about how to join my team and take advantage of this great Stampin Up promotion.  It's one of the most generous promotions they have ever had!

Head to my YouTube channel to view the Jar of Flowers Fun Fold Tutorial!  YouTube is free to use and it's free to subscribe to my channel.  After you subscribe, be sure to click the little "bell" icon so you can receive an email alert whenever I post a new video.
Fun-Fold Card Pics: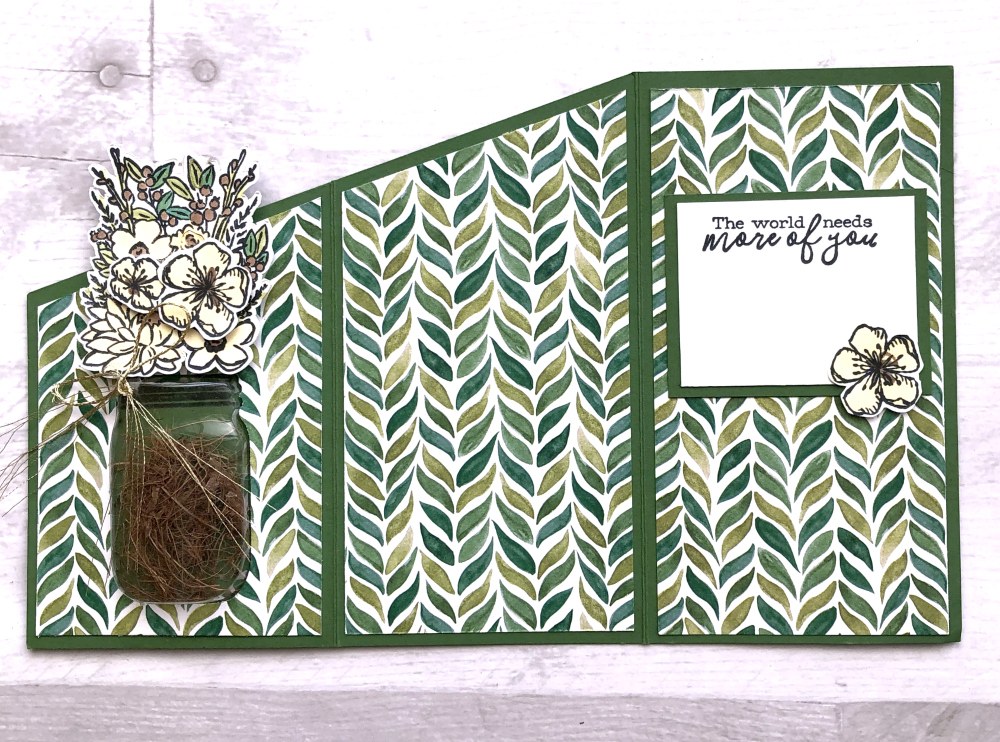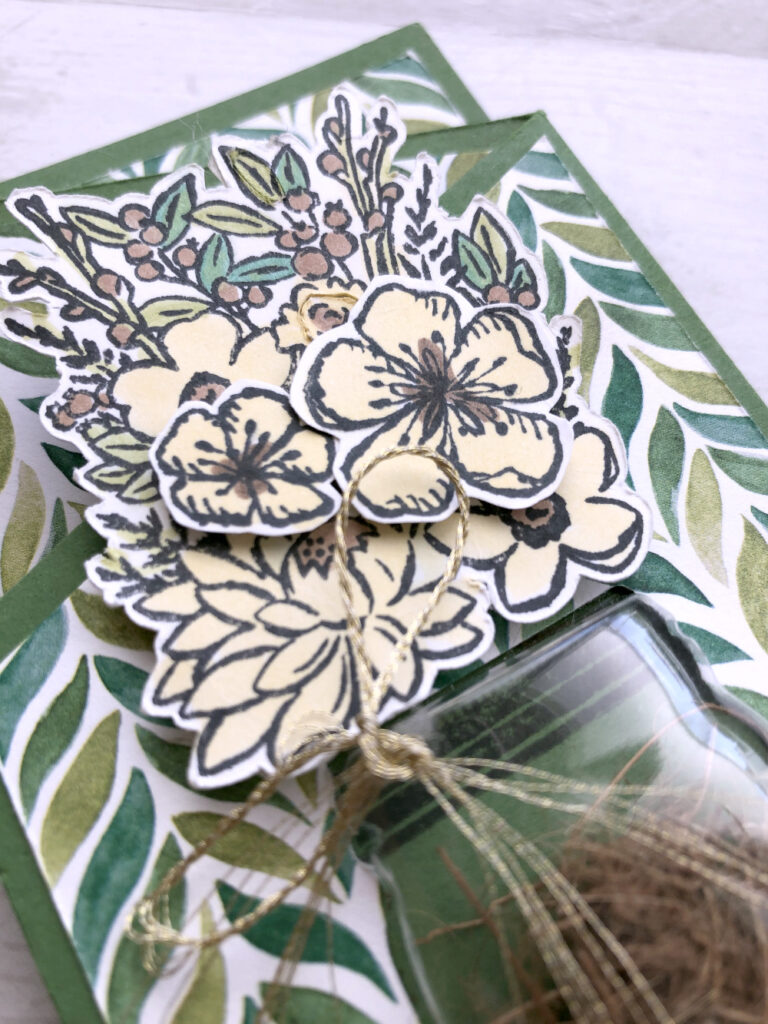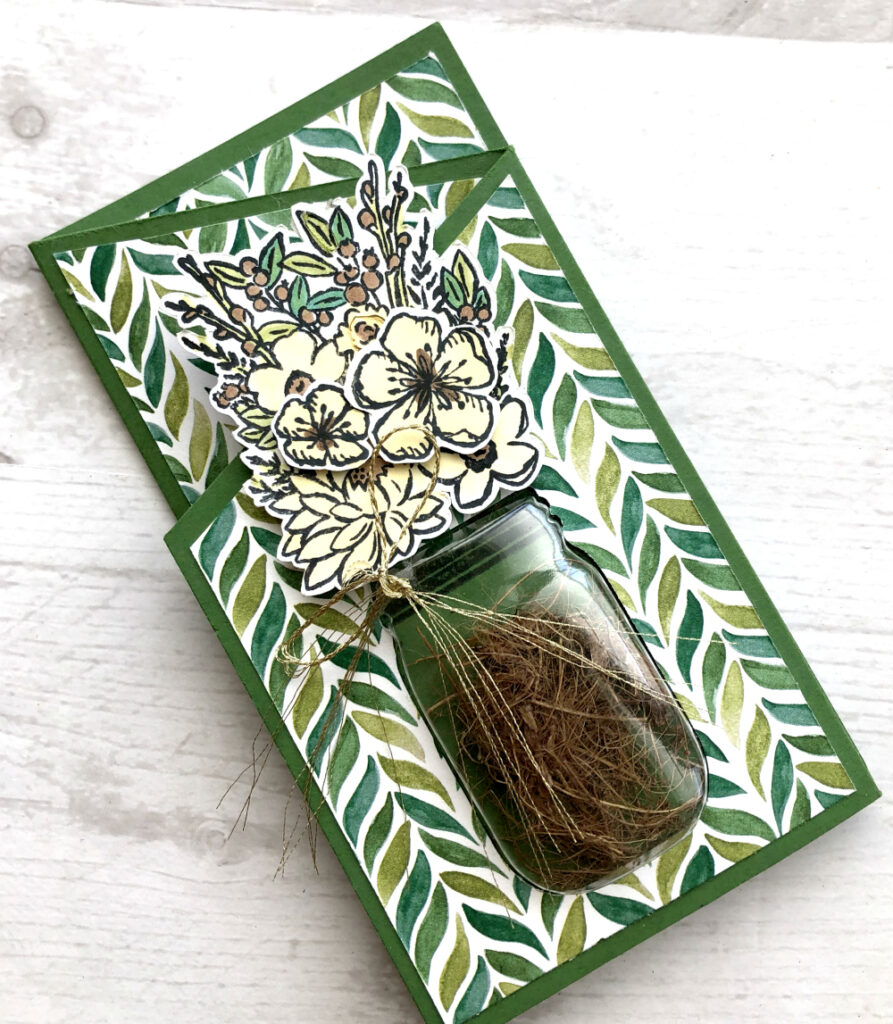 Fun-Fold Card Measurements:
Card Base:  9″ x 5-1/2″, score at 3″ and 6″
Designer Series Paper:  Three (3) pieces 5-1/4″ x 2-3/4″
Two  (2) pieces 4-1/4″ x 2-3/4″
More Jar of Flowers Bundle Pictures