So Much Happy Shaker Card
Join me LIVE on YouTube!
When:  Tuesday, August 25th
Time:  8pm eastern
Hi, Friends!  I'll be LIVE on YouTube on Tuesday, August 25th at 8pm with the "So Much Happy" bundle from Stampin' Up! showing YOU how to easily create a fun and easy shaker card.  It's really easy and really fun! Please join me!  I'll show you the step-by-step process to make a shaker card that will really wow your friends! Here is a sample of the card I'll be making: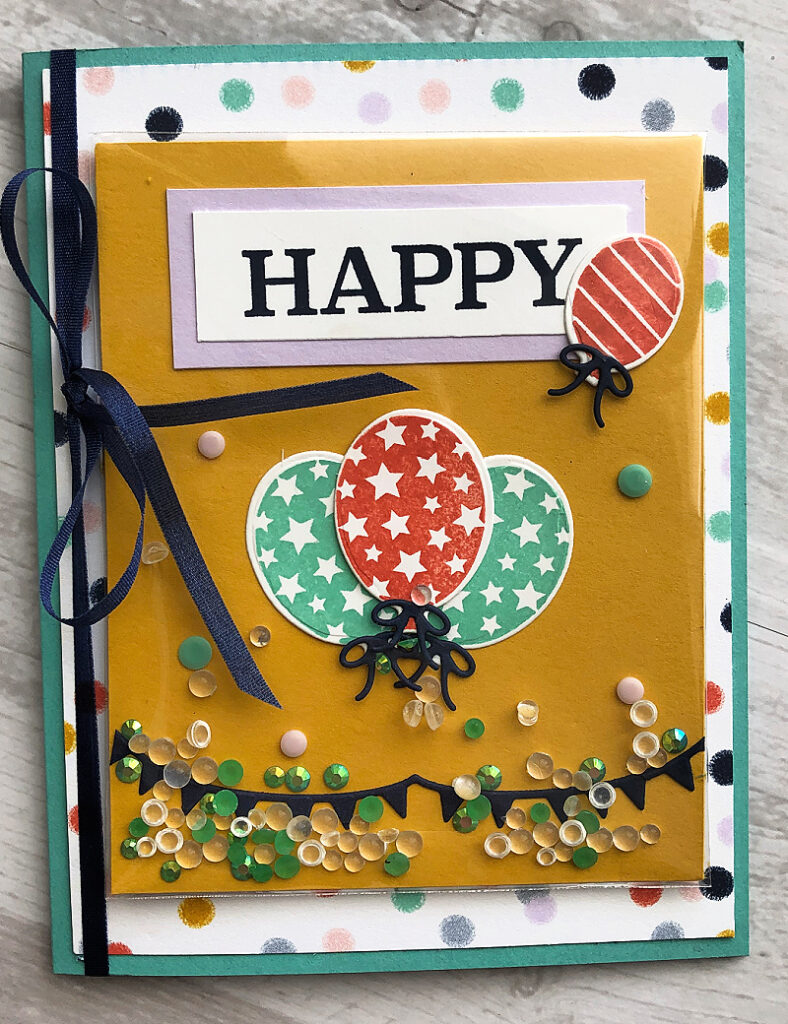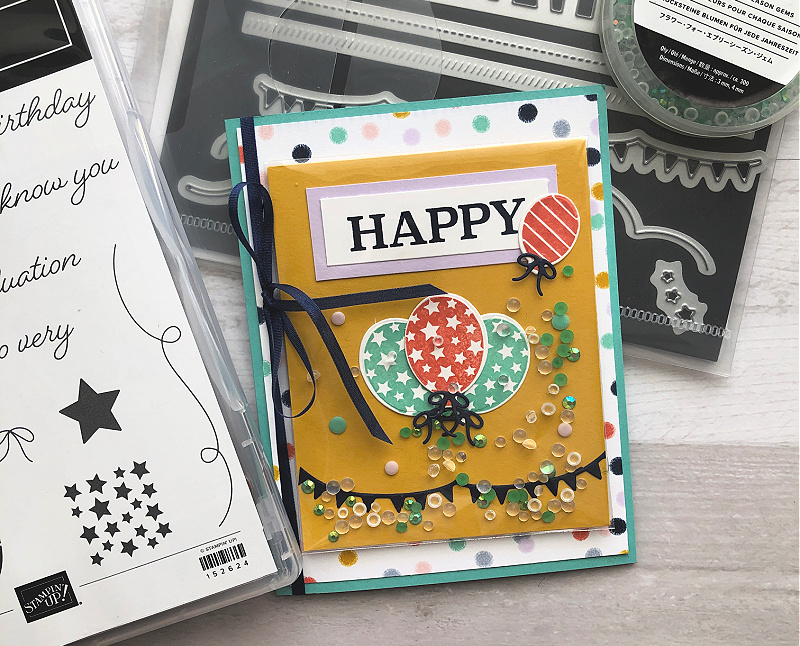 Isn't it so fun?  I love the happy colors!  Please subscribe to my YouTube channel so you'll receive a reminder email right before the LIVE video begins.  Hopefully, technology will be on my side this week and I'll be able to view your comments and answer your questions in real-time.  Cross your fingers!
If you have the following supplies, grab them and get ready to stamp along with me!