DIY Gift Bag with Greeting Card "No Peeking" Bag Topper
Join me for "Almost LIVE" Stamping with Charlene on Tuesday, October 13th at 8pm for the premiere of my DIY Gift Bag with Greeting Card "No Peeking" Bag Topper video tutorial. This tutorial is so easy and so fun!  I'll give you the dimensions for any size gift bag.  I'll also show you how to easily turn any greeting card into a "no peeking" bag topper. (Shout-out to Jackie Bolhuis for this idea!)
Supplies Needed
I used a plain white gift bag that measures 8″ x 10″, but in the video, I'll give you the dimensions so you can use the tutorial for any size gift bag you have.  I also provide a link where you can purchase gift bags.
Snow Globe Greeting Cards
For the greeting card, I used the snow globe greeting cards from last Tuesday night's "Almost LIVE" Stamping with Charlene.  When my husband saw the card, he asked me how in the world the I was going to mail the card, since it has a 3D snow globe on it.  When you watch my new video on how to use the card on the gift bag, you'll soon realize that you don't need to mail it.  (However, I provide a link in the video description for padded envelopes if you would like to mail your snow globe cards.)
Sneak Peek
Here is a look at the DIY gift bag with the greeting card topper.  You'll never be able to use a plain gift bag again!!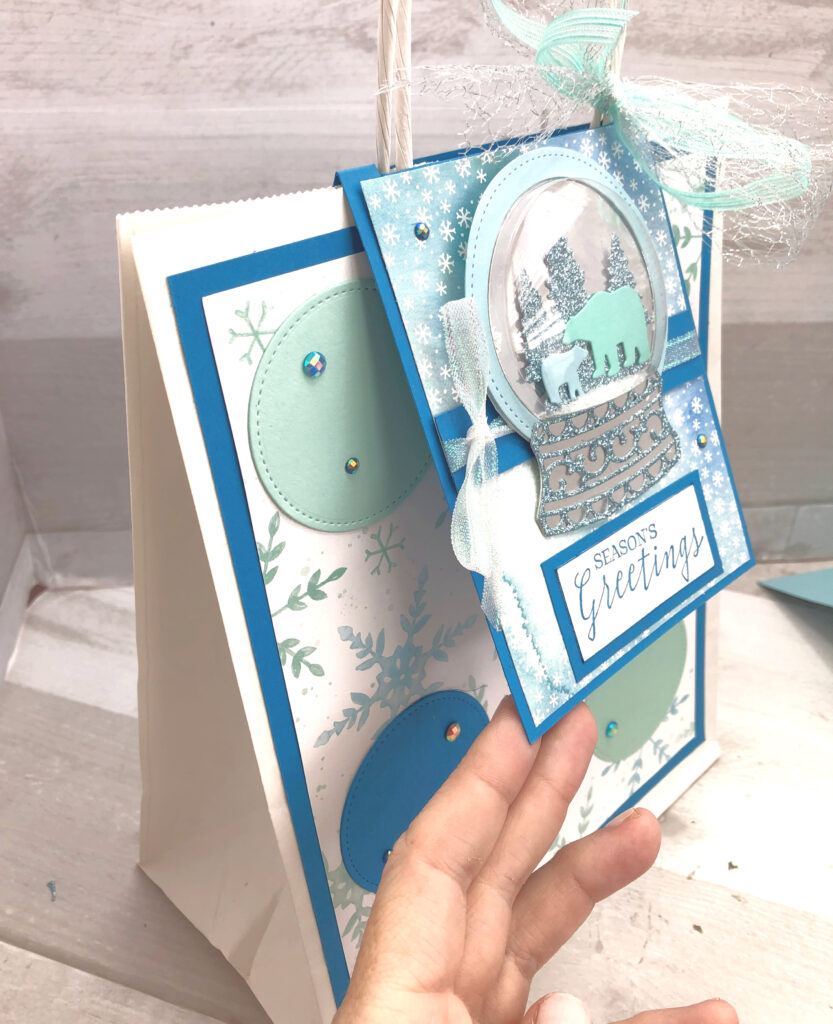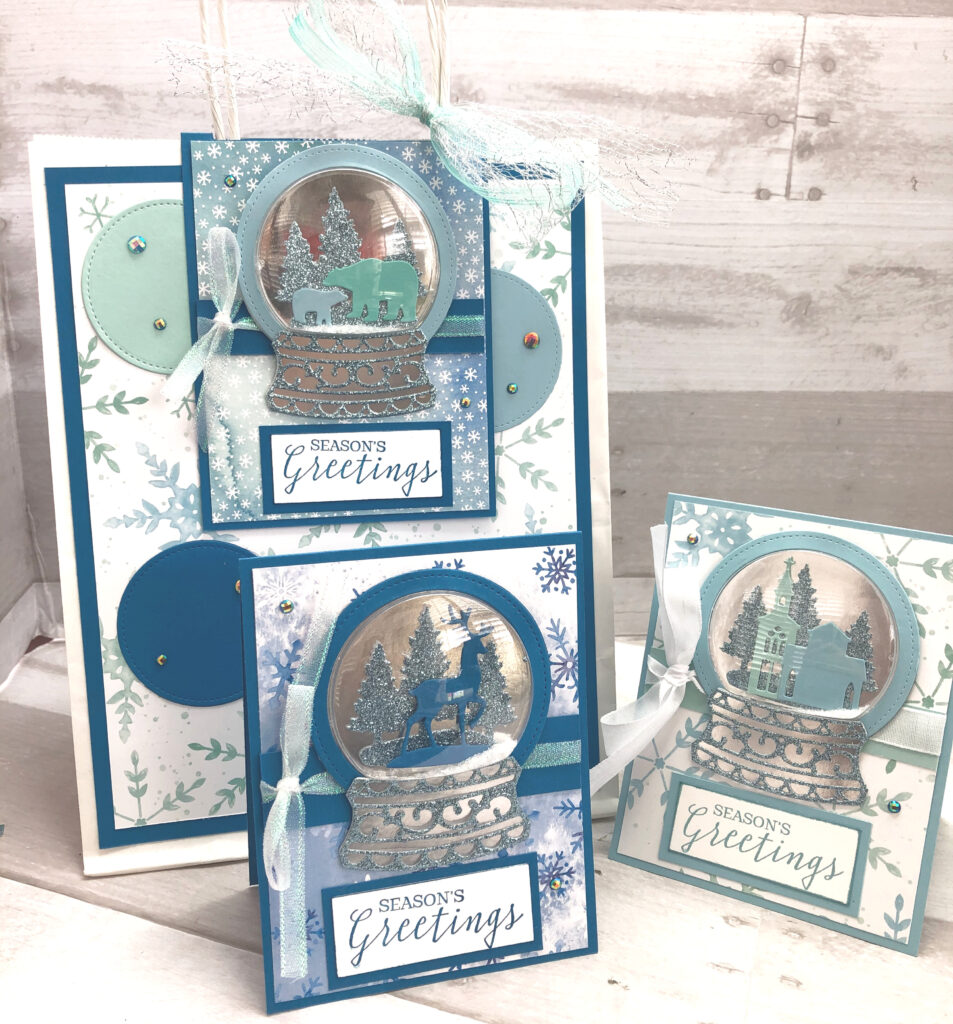 Supplies