Oh Happy Day Card Kit
Oh happy day!  That it is!  It's June 1st, which means TODAY IS THE DAY that you can begin ordering all of the wonderful new stamp sets, 2016-18 In-Colors, embellishments, and project kits from Stampin' Up!  First thing on my list?  The wonderful Oh Happy Day Card Kit!  I love absolutely everything about this fantastic kit, from the colors, to the stamp set, to the embellishments, to the price!  Take a look: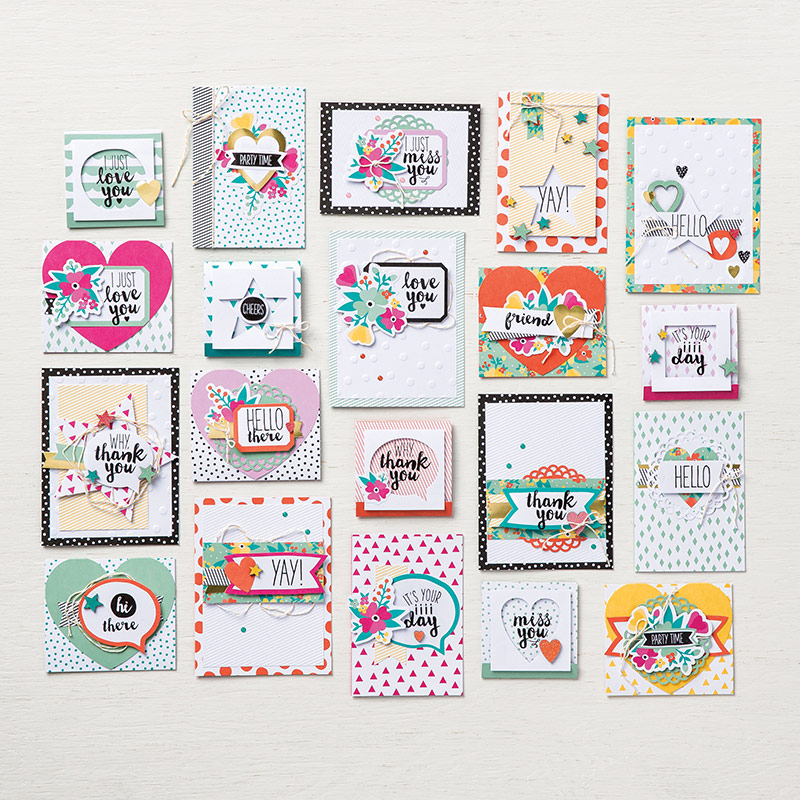 Don't you love how the colors just jump off the page and make you happy?  The coordinating colors for this kit are Basic Black, Bermuda Bay, Daffodil Delight, Melon Mambo, Mint Macaron, Tangerine Tango, and Whisper White.  When these yummy Stampin' Up! colors are combined they just scream "tropical paradise" to me!!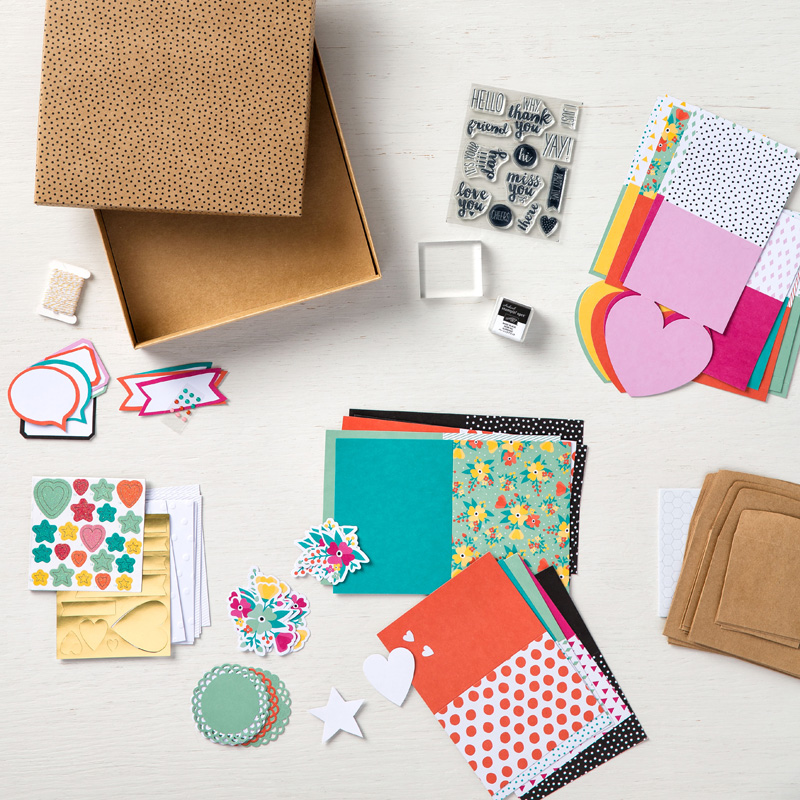 ALL OF THIS for only $35 plus tax/shipping.  What a wonderful price!  The kit includes:
* Set of 13 photopolymer stamps
* 20 card bases and coordinating envelopes
* Giftable kraft box
* Die-cut glittered chipboard shapes
* Embossed sheets
* Printed die-cut images
* Die-cut gold foil sheet
* Die-cut white sheets
* Basic Black Archival Stampin' Spot
* Printed color doilies
* Baker's Twine
* Glittered dots
* Stampin' Dimensionals
* Acrylic stamp block
This is the perfect item to buy if you are new to stamping or if you have been stampin forever.  The kit contains everything a new stamper needs.  For the experienced stamper, it's fun to have everything all in one place.  Either way, you can assemble the kit all at once so you have a card when you need one, or take your time and make a card as you go.  The Oh Happy Day Card Kit comes with an instruction sheet, but feel free to use your imagination and mix things up to create your own unique cards and projects.
Ready, set, GO!!!!  Click HERE to order the Oh Happy Day Card Kit and to view the brand spankin' new 2016-17 Stampin' Up! Catalog!!