The September 2015 Stampin' Up! Paper Pumpkin Kit is called Wickedly Sweet.  The kit contains all of the Stampin' Up! products that you need to make eight of these adorable treat bags: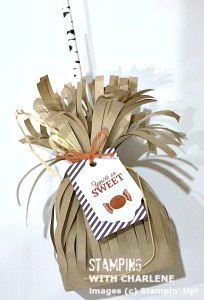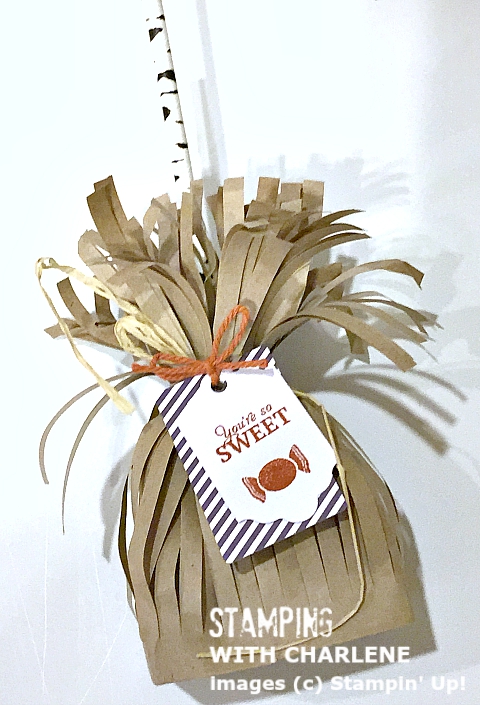 Today, I want to show you two additional projects that you can make when you combine the items from the kit with some other fun Stampin' Up! products. The first is a monster bag and the second is a gift card with a coordinating envelope.  Take a look!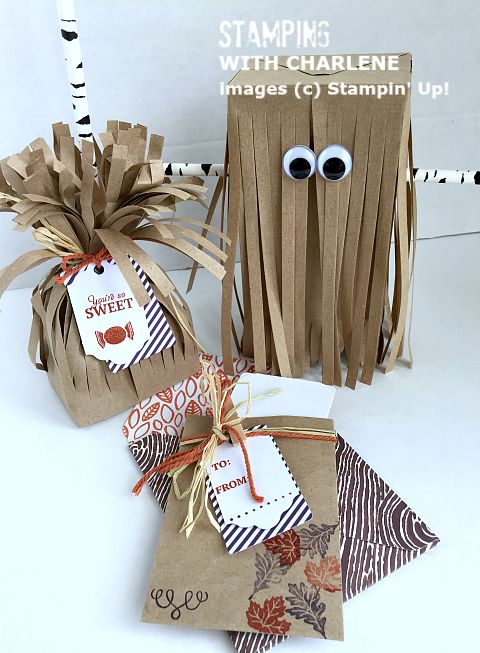 This little monster was so easy to make!  Just poke the paper straw through the sides and attach the self-adhesive Kraft fringe.  Add some googly eyes and you're done!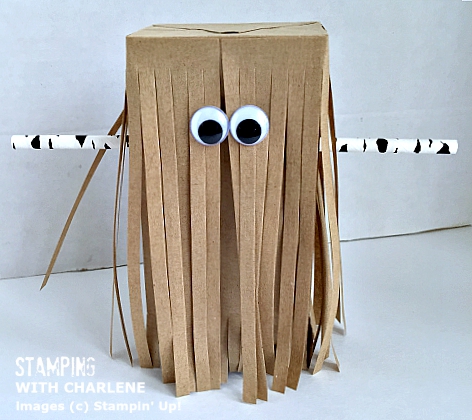 The little fringed bag that comes in the Wickedly Sweet Paper Pumpkin Kit is the perfect size to hold a gift card.  For this project, you will need to use the following in addition to the Paper Pumpkin Kit items: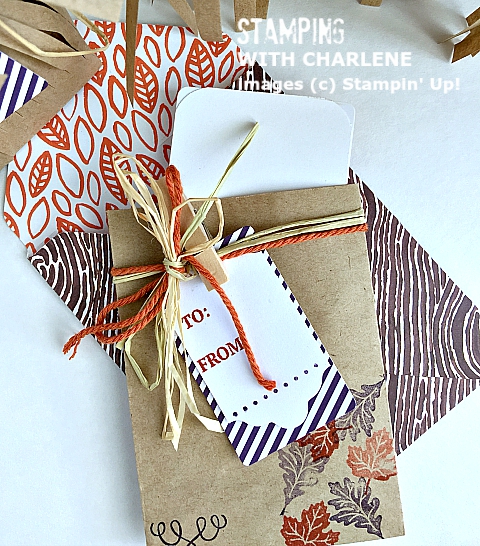 Just cut off the fringe and decorate!  So fun and so easy!
___________
Have you subscribed to Paper Pumpkin yet?  Why not?!?!  Click HERE for all the details!  I'll also post a video tutorial soon and you can make the monster and gift card holder with me.  To see step-by-step instructions on how to make the Wickedly Sweet treat bag, visit my YouTube channel.