Simple Stamparatus How-To
Hi Friends!
The Stamparatus is soooo fun and easy to use.  I put together a very quick video to show you just how easy it is!
I made a 5×7 card with the large flower stamp from the Band Together stamp set.  The large flower is the perfect stamp to use for a larger card.  With the new time change, I ran out of the proper natural light to take pictures of the final card.  This is a yucky photo, but you get the idea.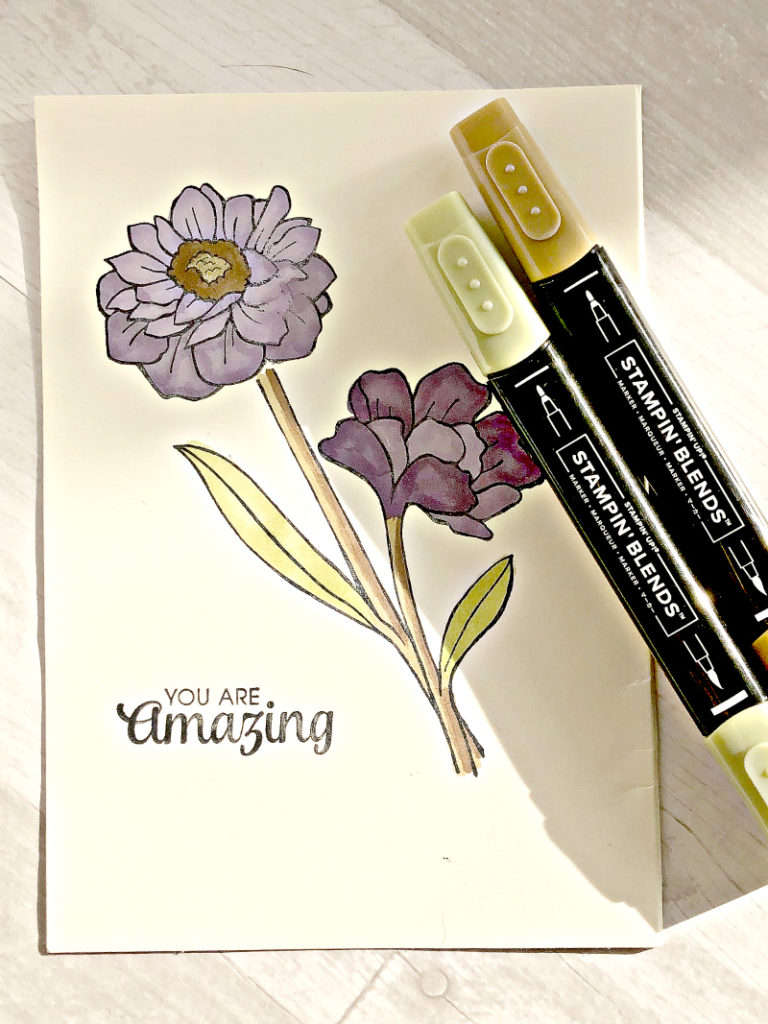 Not only did I have fun using the Stamparatus, but I also had a blast coloring in the flower with the Stampin' Blends.  It is such a relaxing thing to do.
Over the past two days, I've made over 100 cards. Phew! My hands are covered in ink, but my smile is wide and I'm so happy to finally get back into the groove of creating cards!! (And it was fun to finally use a different stamp set!  🙂 )
Supply List: