Candy Bar Box Template
Click here for the template.
This candy bar box is so easy and so fun to make!  I used the Best Witches stamp set to create my Halloween candy bar box, but you can adapt this template to any holiday or any occasion.
The candy bar box is large enough to hold a full-size candy bar, so you are sure to be the most popular neighbor this Halloween!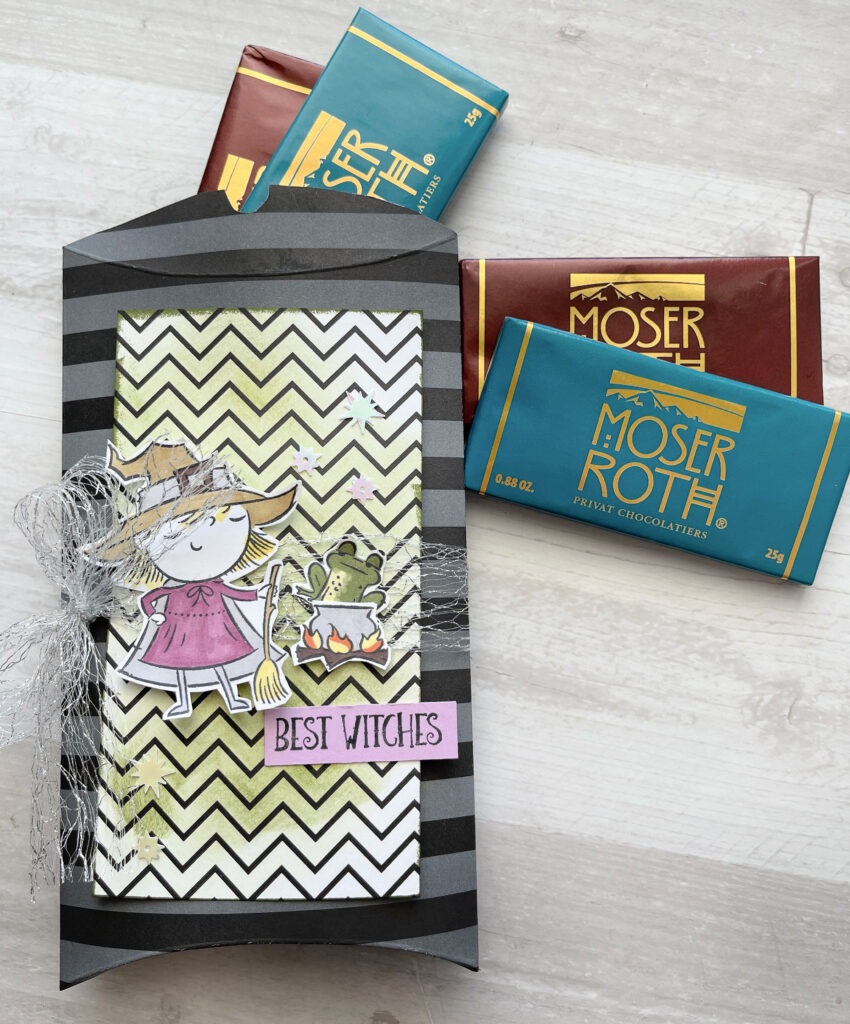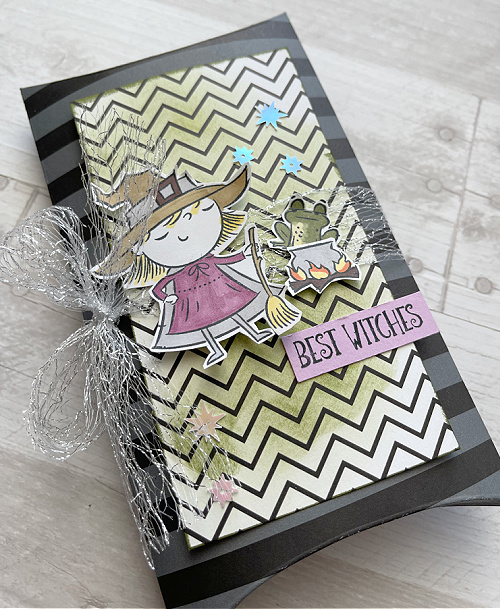 Take a look at the video tutorial for step-by-step instructions on how to make this Best Witches candy bar box!