Christmas Card Class in the Mail! Make 16 Christmas Cards!  Everything is included!
It's time to make your Christmas cards!  Iv'e made it so easy and affordable for you with my Christmas Card Class in the Mail! Here are the details:
Pre-Order Period:  September 26 to October 2nd
Packages Mailed to You:  around October 10th
Cost:  $35 (includes shipping/USA orders) OR $60 (includes shipping/International orders)
Pay:   pay below via PayPal account or via credit card
PLEASE NOTE:  you will be led to a PayPal log in screen, but if you do not have a PayPal account or if you want to pay by credit card, there will be an option at the bottom of the PayPal page to "Pay with Debit or Credit Card."  You will then be able to check out as a "PayPal Guest." Your payment in secure and handled via PayPal.
Order Limit:  None
Is This Right for You?  "Card Classes in the Mail" are perfect for beginning card crafters and those with a lot of experience, too. The classes are a fun way to try your hand and making cards and provide a great way to make quick cards so you'll always have a card on-hand when you need one!  This particular class doesn't involve any stamping.  You'll be assembling cards that I put together in packages.  It's a great way to make handmade Christmas cards quickly and easily!
What You'll Make:  Here is a sneak peek!  You'll make a total of sixteen Christmas cards!!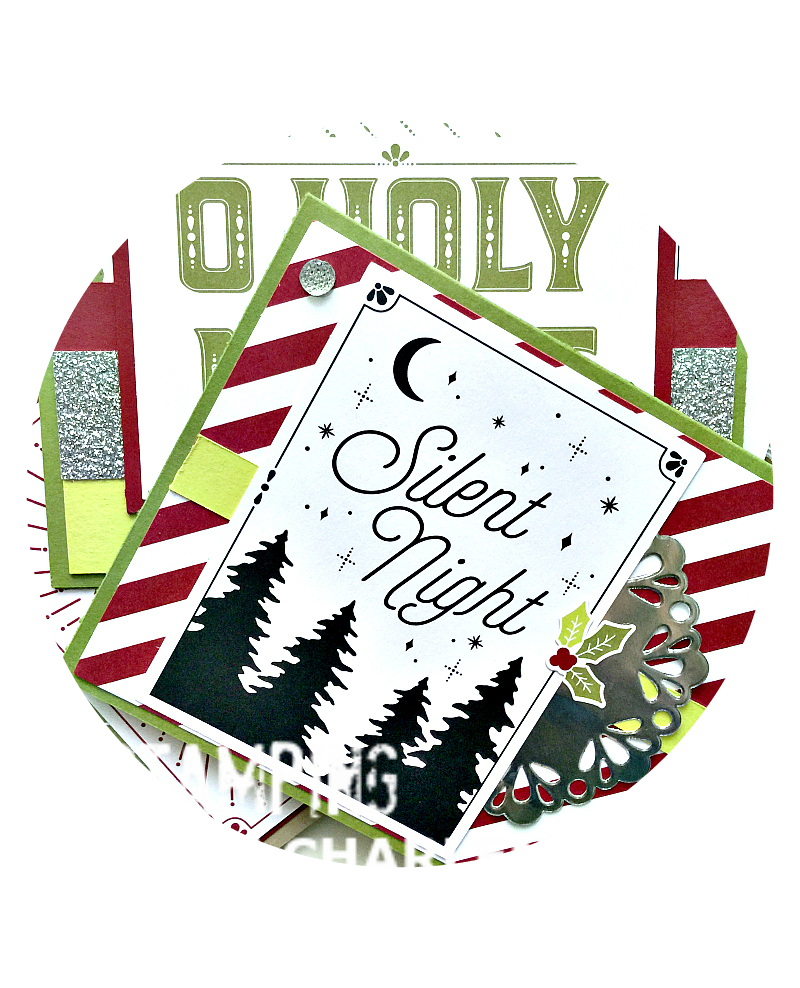 What You'll Receive:
One pack of Item #144638 "Merry Little Christmas Memories and More Card Pack" with the selected cards cut to size for each card (bonus:  there will be plenty of cards left over for you to make additional cards on your own or to use with the Stampin' Up! Memories and More Scrapbooking System!)
One pack of Item #144142 "Clear Faceted Gems"
Sixteen pieces of pre-cut, pre-scored cardstock for the card bases
Embellishments, pre-cut pieces, and ribbon for sixteen cards
Sixteen Whisper White envelopes
Step-by-step printed instructions
Private link to YouTube tutorial
Everything is prepared and planned for you!
What You Will Need:
Adhesive
Tape
Stampin' Dimensionals (optional)
ORDER NOW!  Here are your choices:
Kit only with free shipping in the USA  $35
Kit plus adhesive add-on with free shipping in the USA  $50
Kit only with free shipping outside the USA  $60
Kit plus adhesive add-on with free shipping outside the USA $75
SELECT YOUR PACKAGE BELOW:
Option 1:  Kit only with free shipping in the USA  $35/each (no limit)
Option 2:  Kit plus adhesive add-on with free shipping in the USA  $50
(includes one Fast Fuse, one box of Mini Glue Dots, & one pack of Stampin' Dimensionals)
Option 4:  Kit plus adhesive add-on with free shipping outside the USA $75