Easy Cards to Make and Color: June Card Kit in the Mail
You guys!  I'm so excited!  After about two months of "card designer block," I'm happy to say that I came up with five of the cutest  and easiest cards to make and color for the June Card Kit in the Mail.  Best of all, they are all my original designs.  I didn't need to CASE any of them!
To learn all the details about how you can participate in the June 2022 Card Kit in the Mail, visit my Card Kit in the Mail page.
Here is a peek at two of the cards.  I used the Stampin Up "Full of Love" stamp set, which is the perfect stamp set to use if you enjoy using different coloring techniques.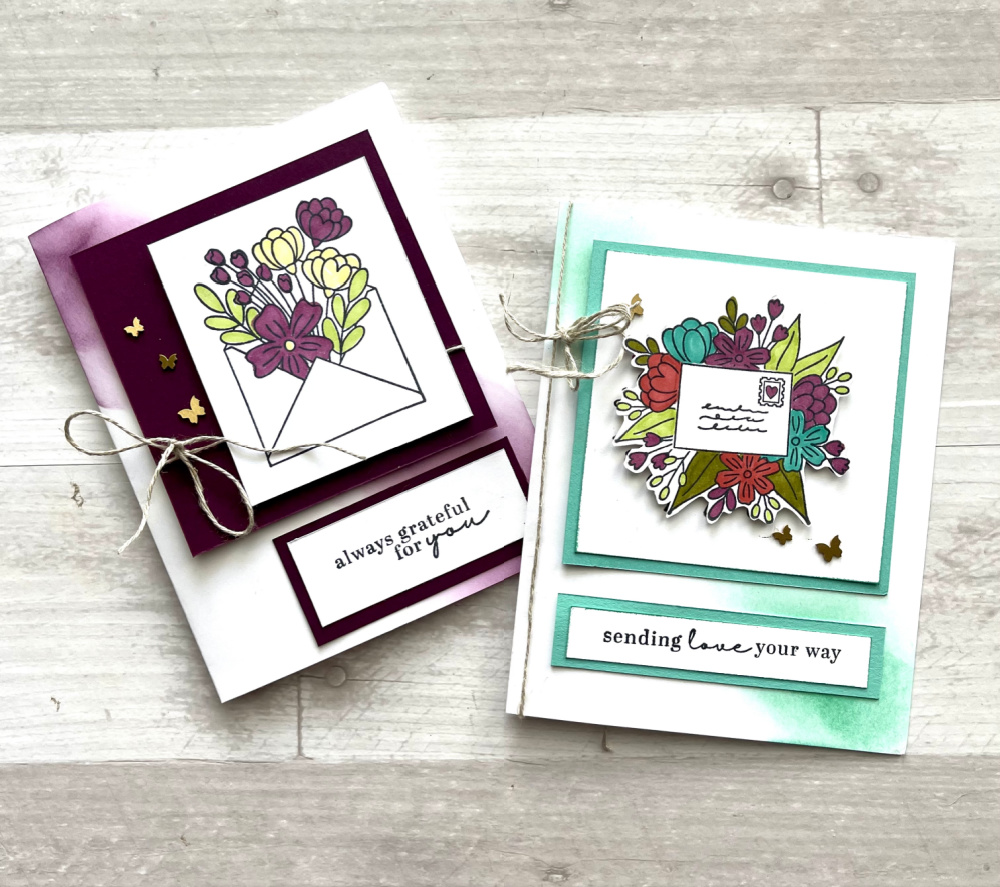 You can join me on YouTube on Tuesday, June 7th at 8pm eastern to see how to make one of the cards.  You will be amazed at how easy these cards are to make and color!