Good Vibes Project Life
You can make a gorgeous greeting card in a snap with the Good Vibes Project Life Card Collection and Good Vibes Project Life Accessory Pack from Stampin' Up!  When I say "in a snap," I mean it!  I made both of these cards in under five minutes with items from the Accessory Pack.  Take a look and be sure to make note of that adorable little stamp set that is included in the Accessory Pack!!!  Emojis!!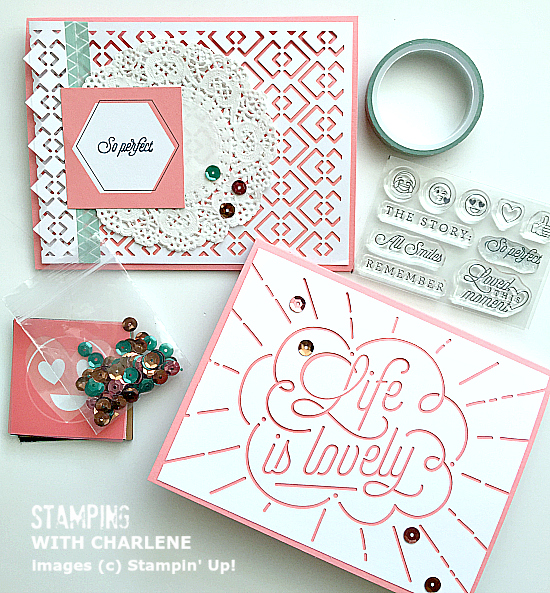 Project Life is meant to be a fun and easy way to scrapbook your memories, but since I'm not a scrapbooker, I found that Project Life is perfect for cardmakers, too.  (Check out my post where I discuss making cards with Project Life.)
For the "Life Is Lovely" card, all I had to do was trim the white overlay to 4″ x 5-1/4″ and adhere it to the Flirty Flamingo cardstock.  I used the Fine-Tip Glue Pen to adhere the sequence, and BAM! The card was finished!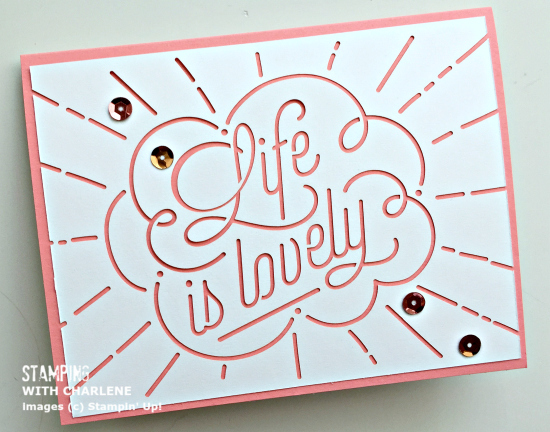 To create the "So Perfect" card, I scored one end of the white overlay so that the overall length was 5-1/4″ and I used the fabulous washi tape that is included in the Good Vibes Project Life Accessory Pack to keep the scored piece in place.  Seriously, SO PERFECT and seriously SO EASY!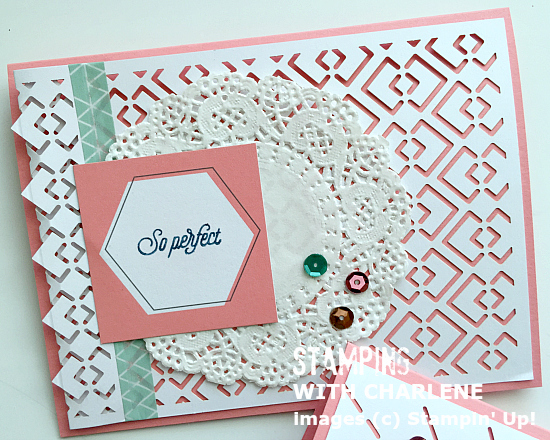 The new 2016-17 Annual Stampin' Up! Catalog has a plethora of Project Life Card Collections and Accessory Packs to fit a variety of occassions.  You can view all of the offerings on my Stampin' Up! ordering page.  Below is a slideshow of the supplies I used to create these two fun and easy cards.