Once you make your own envelopes with Stampin' Up!'s Envelope Punch Board, it will be pretty difficult to go back to using plain envelopes.  Promise!  Look at this cute card and its coordinating envelope that I made with the Punch Board and the In-Color Envelope Paper from the 2015-16 Annual Catalog: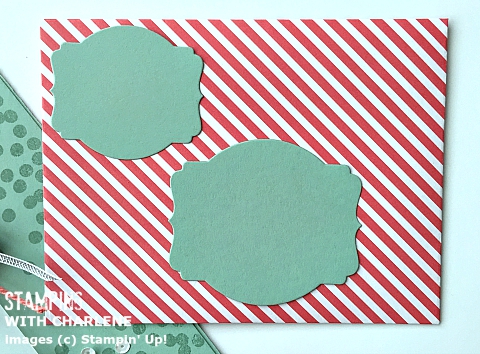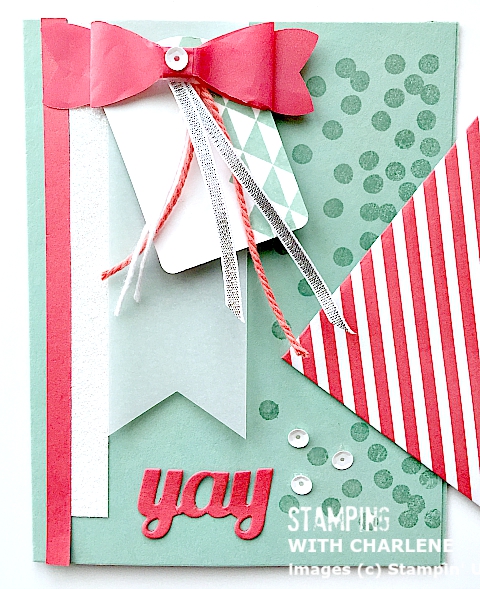 One of the many things I love about Stampin' Up! is that all of the products coordinate with each other.  The cardstock, ink, and designer paper are all made to work together.  Add the new In-Color Envelope Paper into the mix and really, Stampin' Up! is a one-stop shop.
The Punch Board makes envelopes in 66 different sizes. The board comes with a measurement chart that explains very easily how large to cut the paper for the size envelope you need and a built-in removable scoring tool to make immaculate score lines.  Just follow the guide to cut, punch, and score your envelope and you will be coordinating the cuteness in no time!  Watch this video from Stampin' Up! to see for yourself how easy the envelope punch board really is to use:
There is an interesting story behind this card/envelope combination.  When my daughter was in first grade, she wrote a short story titled "Geometrica Meets the Rainbow Girl" about two new friends who teach each other about geometric shapes.  Her teacher submitted the story to a math contest, and my daughter won!  Whenever I see funky geometric shapes, I think about my daughter and her winning that contest.  Funny how the strangest things can trigger a memory.  I am happy that two of the things I love about my life…my daughter and Stampin' Up!…remind me of each other.