Playful Pals Stamp Set ~ Cute Cards for Kids!
I have had the Playful Pals Stamp Set for several months now and I finally found some time to pull it out and make some really cute cards for kids.  I am a big fan of handwritten notes, and I believe it is really important to teach children how to write handwritten cards and thank you notes and MAIL THEM!  I remember my mother teaching me how to write thank you notes when I was little.  I think that is one of the reasons why I love cards and stationery so much today.

Check out some of the cute animals you can create with the Playful Pals Stamp Set.  I also used the Pyramid Pals Thinlits Dies to make it a snap to cut the body parts.  NOTE:  there is NOT a corresponding die for every body part.  For example, you can only  die cut the elephant's ear and the frog's leg for one side.  There are two different stamps, one for the right side and one for the left side, but the die only cuts the body part for the left side.  Just use your paper snips to cut the corresponding body part.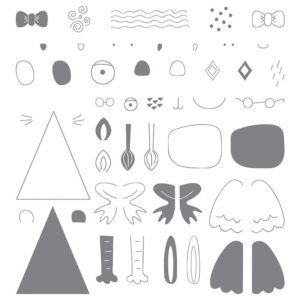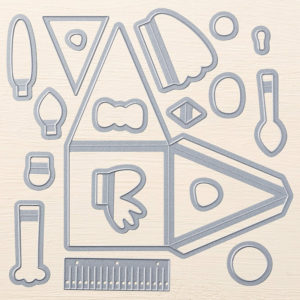 Of course I had to add googly eyes to my animals to make them even cuter!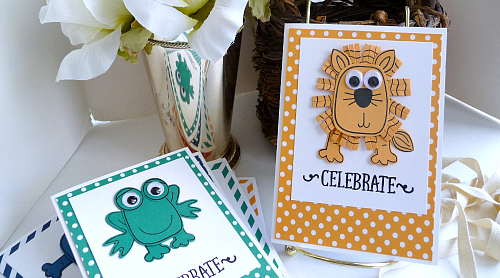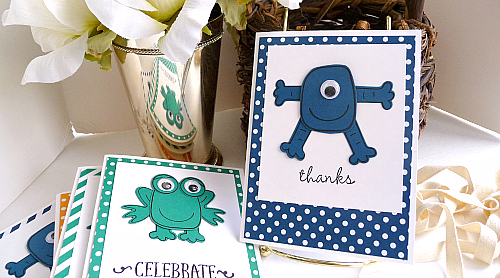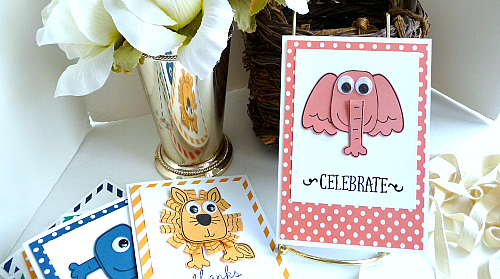 NOW is a great time to teach kids the importance of handwritten notes.  Make several of these Playful Pals cards WITH your kids and/or grandkids and have them bring a thank you card to their teachers on the first day of school, or make a pack of cards for the teacher.  Win, win!!