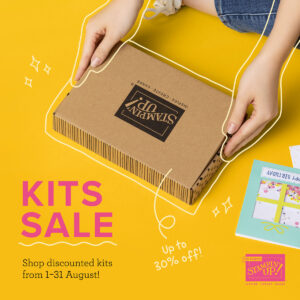 Kit Sale!
Stock up on card kits with the Kit Sale!
Kits Collection
Experience how fun and easy creativity can be! 
Paper crafting kits come with everything you need to create artistically designed handmade projects, including step-by-step instructions, precut pieces, and more.
Choose the kit that's right for you from an assortment of options designed for a variety of occasions and styles.
Here is one of my favorite kits!  It's a card organizer!!
Check out all the kits HERE!
Be sure to enter the current hostess code
with your order!!