How To Make 12 Christmas Cards With The "Hello December 2016 Project Life" Kit
I have said over and over and over again that I am NOT a scrapbooker.  It took awhile for me to tell myself that it's okay.  Stampin' Up! is about doing what you LOVE, and I LOVE creating greeting cards.  Today I want to show you how you can make twelve Christmas cards with the new Hello December 2016 Project Life Kit and Accessory Pack.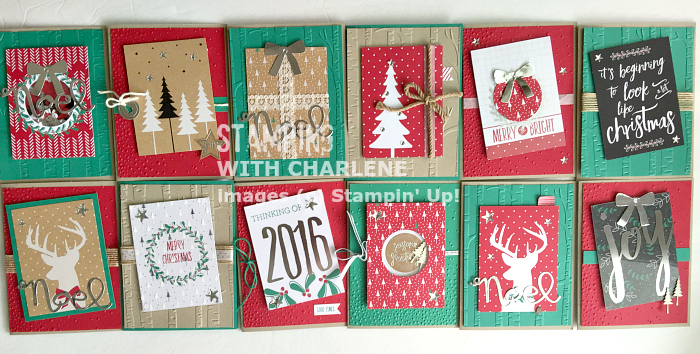 First, take a look at my quick video to see an example of the cards:
Supplies You'll Need From The 2016 Holiday Catalog:
Paper You Will Need From The Annual Catalog:
Stamp Set, Ink, and Framelits You'll Need From The Annual Catalog:
Big Shot Items and Punches You'll Need From The Annual Catalog:
Ribbon You'll Need From The Annual Catalog:
Adhesives You'll Need From The Annual Catalog:
Phew!  That's a lot of supplies, right?  But don't panic!  Go through your supplies and take inventory of the stuff you already have or stuff that is similar to what I used if you want to make your own adjustments.
Now that you have gathered your stuff together, what do you need to do with it??  Here is what you'll need to do before you start assembling the cards:
 score 6 pieces of Crumb Cake 8-1/2″ x 11″ cardstock at the 4-1/4″ mark and cut each scored piece at 5-1/2″ so you end up with 12 card bases
cut 5 pieces of Real Red 8-1/2″ x 11″ cardstock to 4″ x 5-1/4″ and emboss each piece with the Softly Falling Textured Impressions Embossing Folder
cut 7 pieces of Emerald Envy 8-1/2″ x 11″ cardstock to 4″ x 5-1/4″ and emboss each piece with the Woodland Textured Impressions Embossing Folder
die-cut 4 bows with the bow framelit from the Wonderful Wreaths Framelits Dies
die-cut 4 "Noel"s with the Noel framelit from the Wonderful Wreaths Framelits Dies
take a look at the photos and get busy CASE-ing!!  (copy my layouts like you see them)
I'll be posting more in-depth videos soon.  In the meantime, this should be enough info to get you started!!  🙂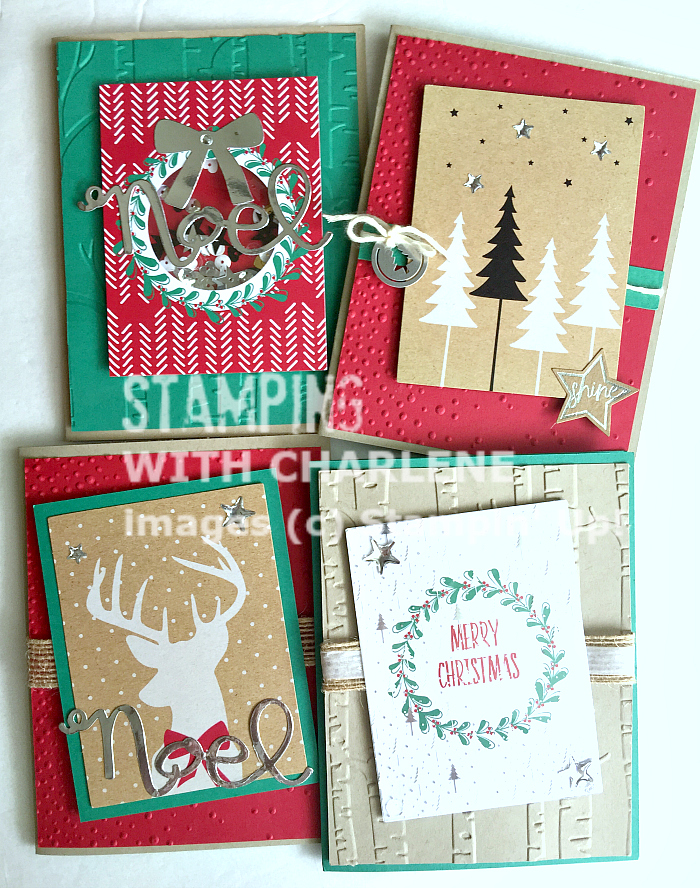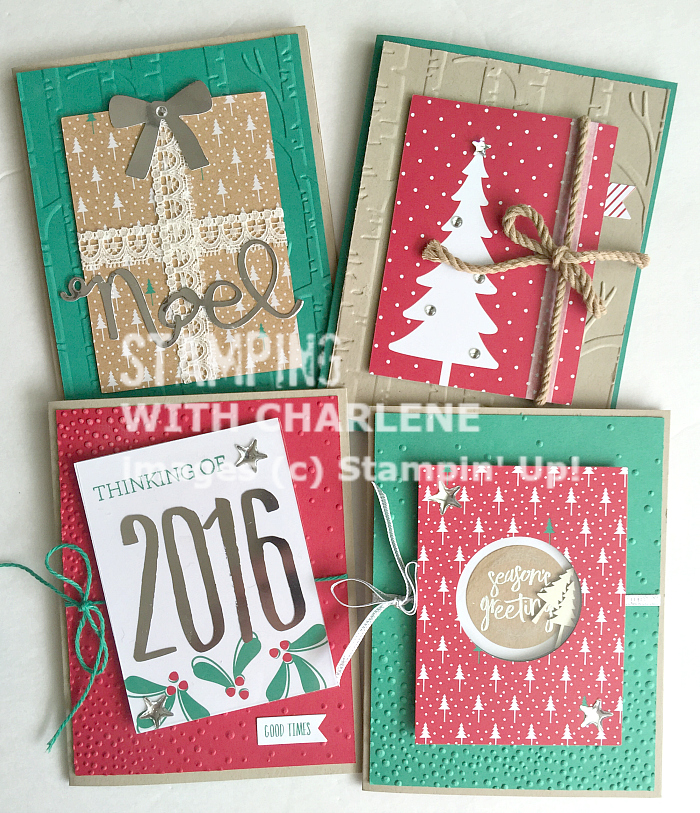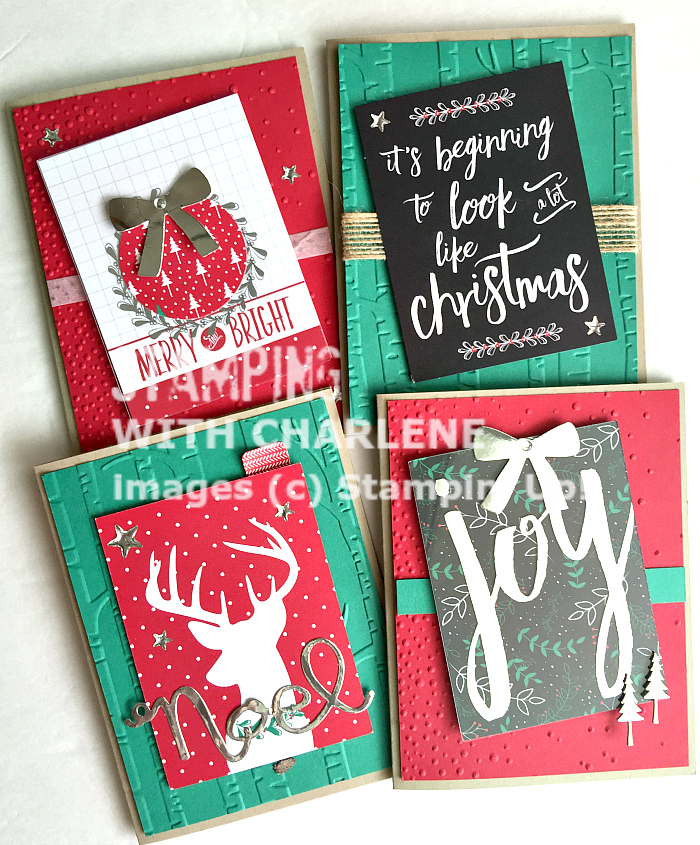 Shop the Annual Catalog  HERE
Shop the Holiday Catalog HERE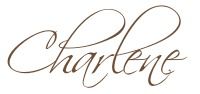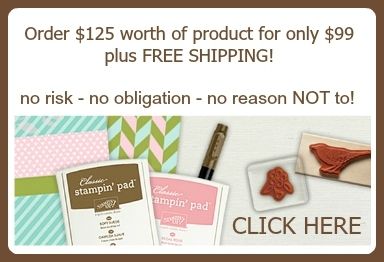 Craft Show Display Ideas for Greeting Card Vendors
It's almost October, which means its time for holiday bazaars and craft shows to begin filling up our weekends.  A couple of years ago I participated in a craft show and I want to share with you my craft show display ideas for greeting card vendors. I had a few things that I imagined in my head of things that I wanted and, more importantly, that I didn't want, my display to look like.
I DID NOT WANT:
to display my cards in baskets on tables
have to depend on a lot of other people to help with set-up/take-down
want to use anything too heavy for me to lift on my own
to have my booth look like something out of a country fair.  That's just not my style.
I DID WANT:
a glamorous booth
the cards displayed at eye level
something out-of-the-box
something I could, if needed, set up and take down on my own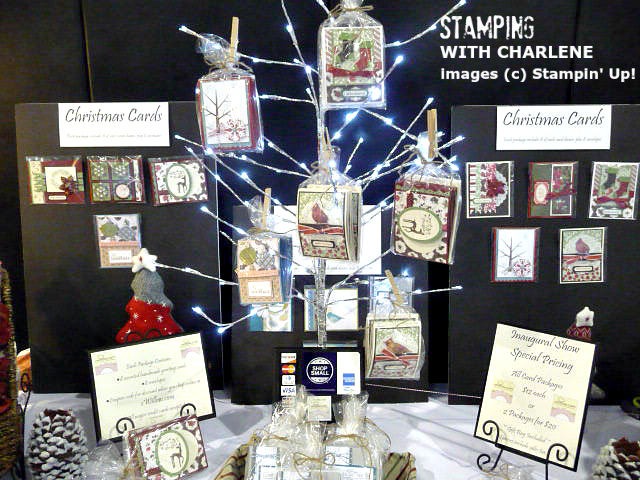 I really wish I could remember my thought process for coming up with my final idea.  I know my thoughts went from hanging the cards on something to hanging the cards on Christmas trees, to hanging the cards on lighted trees.  I was really happy with the final outcome.  People even asked me if the show organizers were going to hand out prizes for the best booth. (Um…they didn't even have a Facebook page for the event, so no, prizes didn't enter their minds.  WARNING:  before you sign up to do a show, find out how the show will be promoted.  If the organizers don't have a social media prescence, run!)
Here is a look at the three tables I used.  I had a 10′ x 10′ booth, so I set the tables in an upside-down "U" formation, leaving room on the upper sides for chairs and supplies.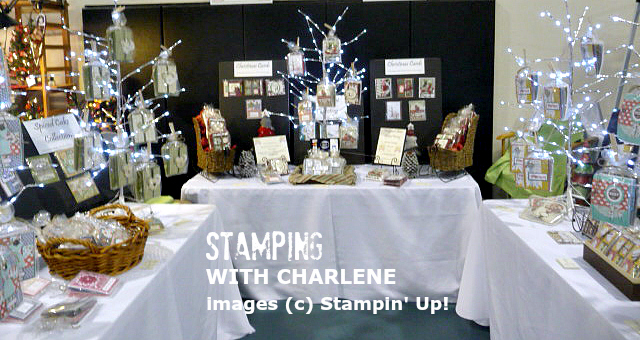 Each table had two 4′ white trees with LED lights built into them, except for the back table, which only had one tree.  I used the back table as the "Welcome" table.  It is where I kept all of the signage and important info, like "We Accept All Major Credit Cards," info about placing online orders, business cards, etc.
I sold my cards in packages of eight.  I put each set of cards in a cello bag and tied the bag with hemp twine.  I used plain wooden clothespins to pin the packages to the trees.  Next to each tree I placed a sign with a display of each card in the package.  To take up table space, I put some single cards in baskets (which helped to increase sales) and added a little Christmas décor.
Here is the master list of the supplies I used:
3 tables
3 tablecloths (amazon.com)
5 LED white trees (kmart.com)
black poster board (dollar store)
plate stands to hold the posters (hobby lobby)
clothespins (dollar store)
miscellaneous Christmas décor (my house)
electrical extension cords
********************
I was able to carry in and set up the entire display by myself, with the help of a dolly to haul in the heavy tables.  The only help I needed was from my dad, who rigged all of the extension cords so that they could all fit into one outlet thingy.
The best part about my display was that all of the items I purchased can be re-purposed.  I have used the Christmas trees around the house as part of our family Christmas decorations and who doesn't need a long white tablecloth every now and then, right?
Good luck with your craft show endeavors!  Share your ideas in the comments section!!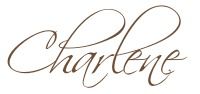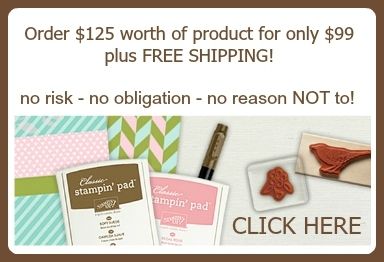 Timeless Textures Stamp Set:
Create Your Own Faux Designer Series Paper!

Welcome, Stamp Review Crew Blog Hoppers!  If you're following along, you've arrived from Shana Gaff's blog.  I'm happy to share my creation for today's hop using the Timeless Textures Stamp Set from Stampin' Up!  The nine stamps that are included in the Timeless Textures Clear Stamp Set are versatile, allowing you to create a variety of looks for your cards and projects.  I'm sure you'll see what I mean when you visit the other sites that are part of this blog hop.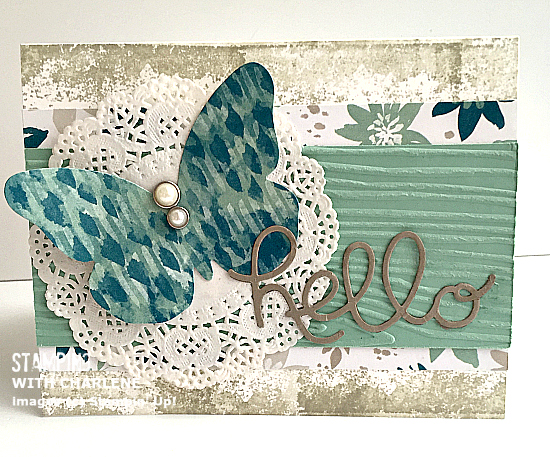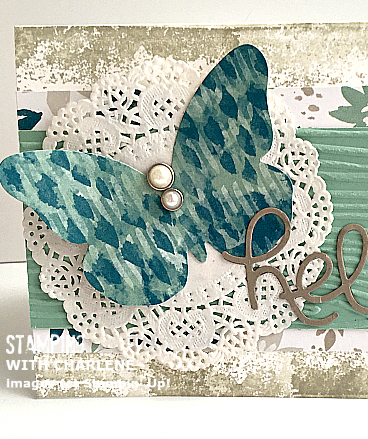 I wanted to create the appearance of a piece of Designer Series Paper on the "Hello" butterfly card I created, because let's face it.  Sometimes I just want a piece of DSP and I don't have a certain design or a certain color. With some of the stamps in the Timeless Textures stamp set, you can create your OWN DSP!
To do so, I used the Sahara Sand Classic Ink to stamp the Timeless Textures image on both sides of the card. Sahara Sand is one of the coordinating colors in the Blooms and Bliss Designer Series Paper Pack.  You can see that in addition to the butterfly, I used the Blooms and Bliss DSP as the bottom layer on the card.
I have to admit that the Blooms and Bliss Designer Series Paper didn't really appeal to my personal taste at first, but I'm so glad I gave it a try!  The same thing goes for the Timeless Textures Stamp Set; it's not flashy and doesn't contain cute little animals or flowers or sayings.  However, take a look at the stamps that are included in the Timeless Textures Stamp Set so you can see for yourselves their versatility.  Like I said, there are nine stamps in the set, and at only $20.00, that is about $2.00 per stamp.  Wonderful!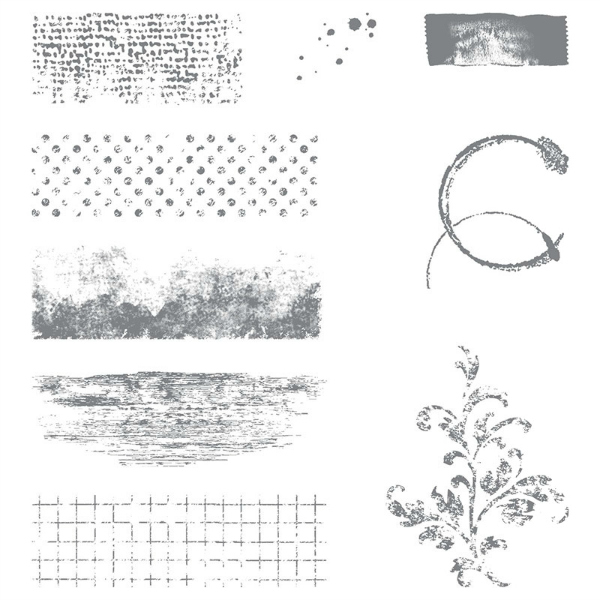 Thanks for hopping!  The slideshow shows all of the products I used to create today's "Hello" butterfly card.  Click the buttons below the slideshow to go back to the previous blog and/or to hop to the next!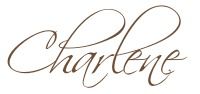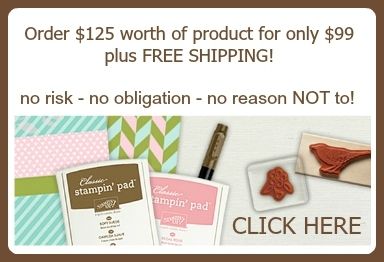 Stampin' Up! Hello December 2016 Project Life
I've mentioned before that I was never able to drink the scrapbooking Kool Aid.  However, that doens't mean that I don't like scrapbooking supplies!  I especially love Project Life by Stampin' Up! because not only are the items perfect for scrapbookers, but the kits also make cardmaking a breeze!  Over the next several days I am going to show you a variety of greeting cards and other fun projects that you can create in under five minutes with the new Stampin' Up! Hello December 2016 Project Life Card Kit and Accessory Pack that is currently available to order from the new 2016 Holiday Catalog.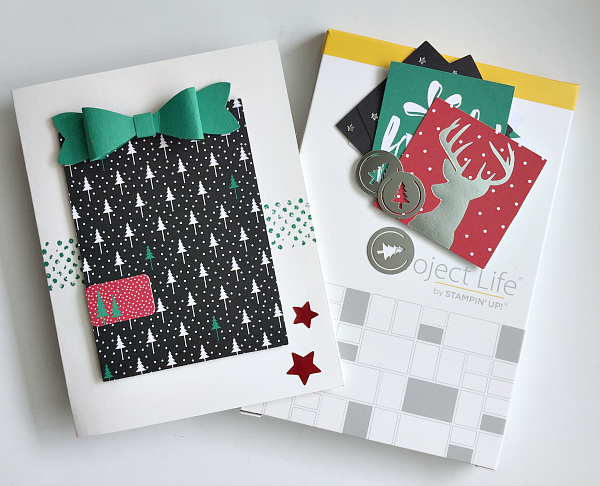 Look at all of the fun items that come in the Stampin' Up! Hello December 2016 Project Life Accessory Pack.  The accessory pack includes:
* Exclusive set of 9 photopolymer stamps
* 20 kraft cards, 2″ x 2″ (5.1 x 5.1 cm)
* 5 acetate specialty cards, 3″ x 4″ (7.6 x 10.2 cm)
* 2 acetate specialty cards, 4″ x 6″ (10.2 x 15.2 cm)
* 2 alphabet sticker sheets
* 2 element sticker sheets
* 2 red foil number sticker sheets
* 48 epoxy stickers
* 12 wood shapes
* Silver metallic thread, 10 yards (9.1 m)
* 6 flat paper clips
* Washi tape, 5 yards (4.6 m)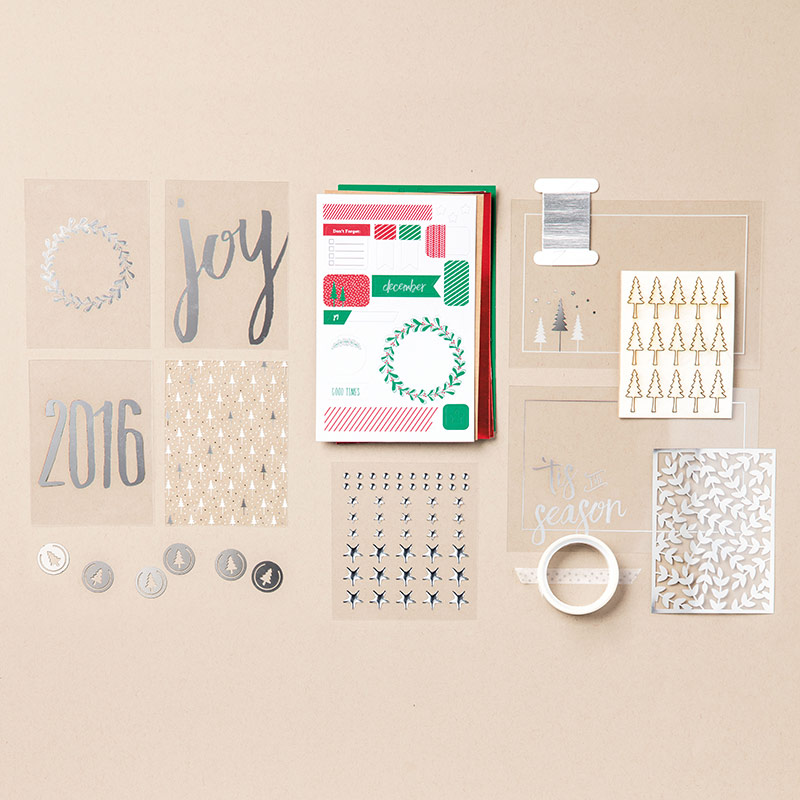 The Stampin' Up! Hello December 2016 Project Life Card Kit includes 71 cards in 2 sizes: 3″ x 4″, 4″ x 6″ and coordinates with Basic Black, Emerald Envy, Crumbcake, Real Red, and Whisper White.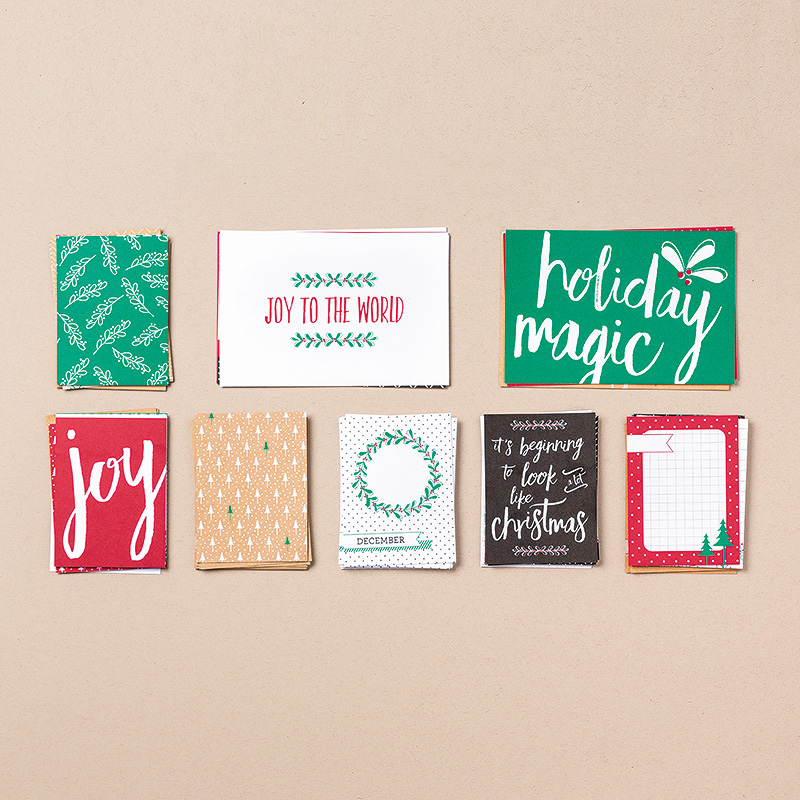 To make cards with the Stampn' Up! Hello December 2016 Project Life Asseccory Pack and Card Kit, I suggest spreading out all of the contents, grabbing the coordinating cardstock colors, and letting your creativity flow.  Be sure to keep checking back to see more cards and projects made with these wonderful Project Life elements.  Project Life is not just for scrapbookers!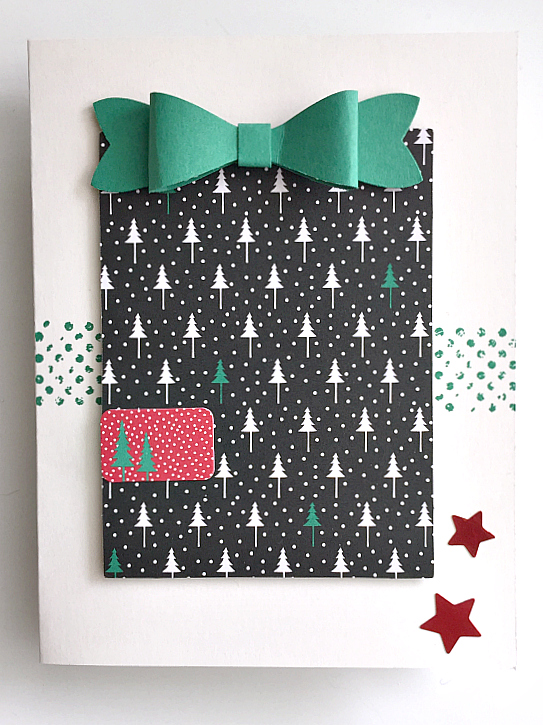 To order any of the products shown, just click an image in the slideshow to be redirected to my online store: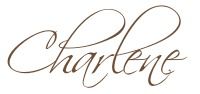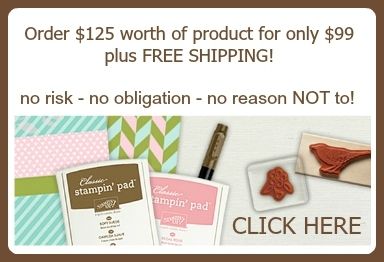 All New Stuff From Stampin' Up!
Announcing all new stuff from Stampin' Up!  in September!  Check out these Stampin' Up! specials that begin September 1st.  Some will change weekly, so be sure to keep checking back so you don't miss out on any wonderful promotions.
September 1, 2016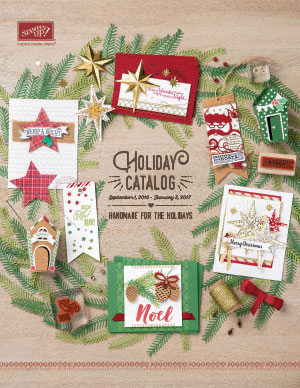 The fabulous 2016 Holiday Catalog sales period begins at 2:00 AM (MT) and runs through January 3, 2017.  Look at the cover and start dreaming!  I can't wait to show you some of the projects that I've already made!  There is a wonderful new Christmas Card kit that is sure to satisfy your creative needs.  With the Stitched with Cheer Project Kit, you'll have fun stamping AND sewing!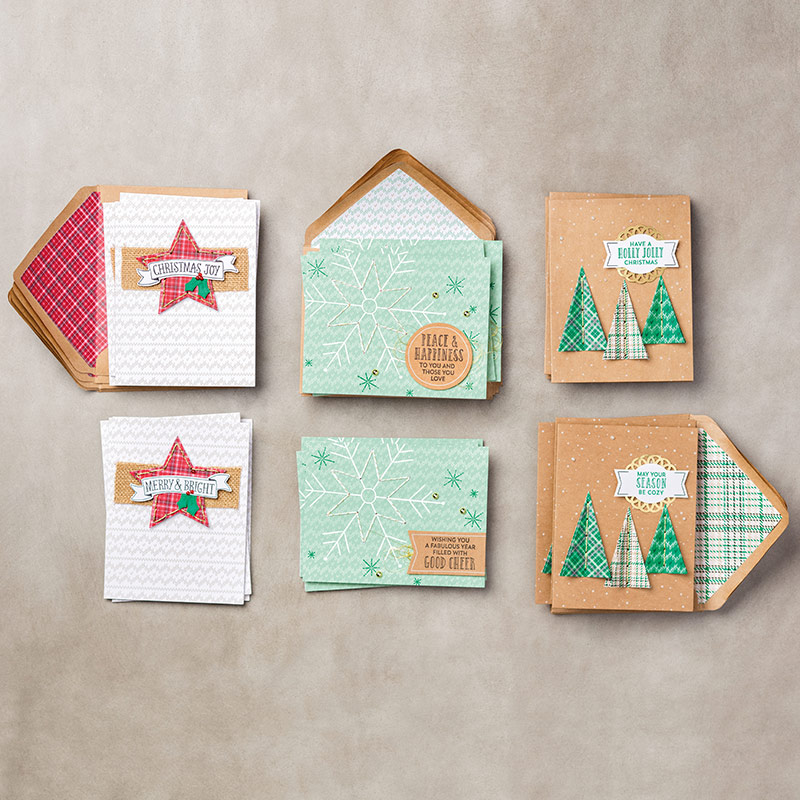 Announcing Stampin' Up! Special Offers!

You can save 25% on select annual catalog products through September 21 ! Check out the discounted products below.  Check back often, because discounted products will change weekly.
Click HERE to see this week's current Special Offers.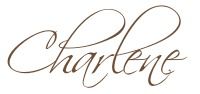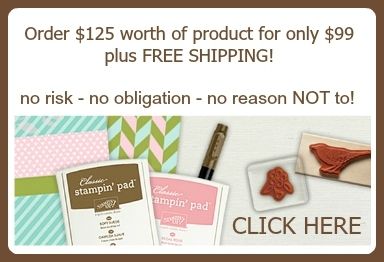 Playful Pals Stamp Set ~ Cute Cards for Kids!
I have had the Playful Pals Stamp Set for several months now and I finally found some time to pull it out and make some really cute cards for kids.  I am a big fan of handwritten notes, and I believe it is really important to teach children how to write handwritten cards and thank you notes and MAIL THEM!  I remember my mother teaching me how to write thank you notes when I was little.  I think that is one of the reasons why I love cards and stationery so much today.

Check out some of the cute animals you can create with the Playful Pals Stamp Set.  I also used the Pyramid Pals Thinlits Dies to make it a snap to cut the body parts.  NOTE:  there is NOT a corresponding die for every body part.  For example, you can only  die cut the elephant's ear and the frog's leg for one side.  There are two different stamps, one for the right side and one for the left side, but the die only cuts the body part for the left side.  Just use your paper snips to cut the corresponding body part.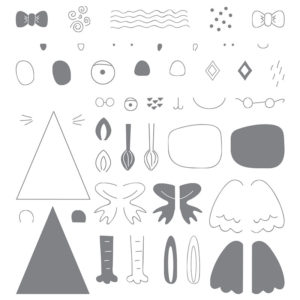 Of course I had to add googly eyes to my animals to make them even cuter!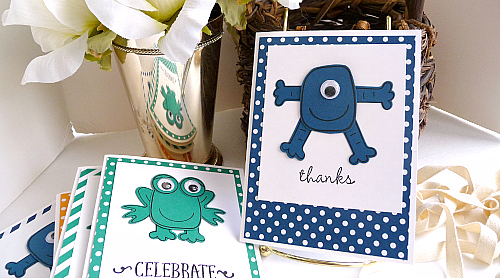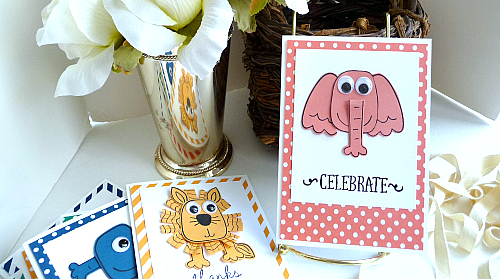 NOW is a great time to teach kids the importance of handwritten notes.  Make several of these Playful Pals cards WITH your kids and/or grandkids and have them bring a thank you card to their teachers on the first day of school, or make a pack of cards for the teacher.  Win, win!!