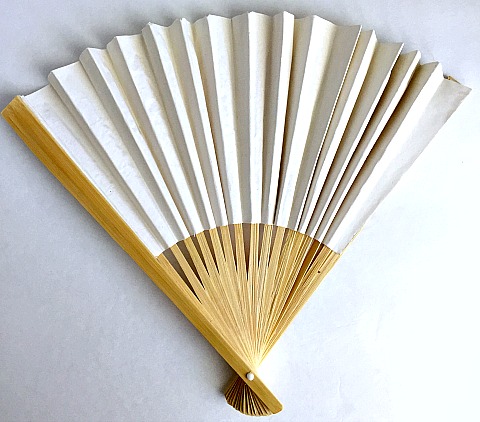 A couple of weekend's ago, we attended a beautiful wedding reception at a lovely place on the ocean.  Each place setting had a lovely paper fan incorporated into the decorations. When the event was over, I had the great joy of inheriting all of the fans.  I was thrilled!  It would have been a crime for all of the fans to end up in the garbage can.
I knew I would be able to think of something to do with them. It is only the second full day of summer, and already the heat is unbearable where I live in south Florida.  I can only imagine how hot it will be in Utah at the end of July during Stampin' Up!'s 2015 Convention.  I thought is might be fun to decorate the fans and use them as my swaps for the event.  I think the other women might appreciate having something to help keep them cool.
I stamped the large flower from the Crazy About You Photopolymer Stamp Set in Tuxedo Black Memento Ink and the Encore Metallic Ink Pad in Gold. I'm not too sure about the flower on the side.  I will keep you posted because this is still a work in progress.  I know I can make it better.  It needs something, but I just can't figure out yet what it is.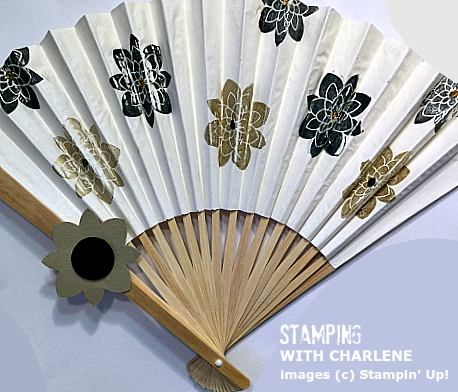 (It makes me crazy whenever I see blank white space.  When I see a white paper gown at the doctor's office I want to get my stamps and ink and get busy making the gown look pretty.  I'm happy that I am now the proud owner of 75 plain white paper fans.)