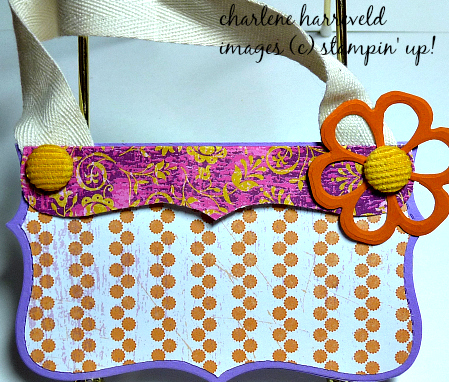 Buy the Top Note Bigz Die before it retires on June 1st.  I made some fun gift card holder purses a couple of years back using the Top Note Bigz Die.  I think these little purses are so cute!  Not only are they big enough to hold a gift card, but they can be used again and again as dress-up toys for little girls.  So fun!
Check out this Hawaiian-themed one: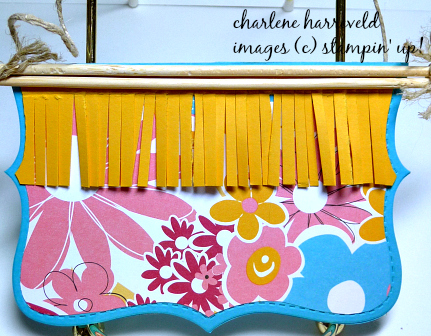 I like this one because it is perfect for a boy.  To achieve the suede look, just sand the cardstock with sandpaper. The recipient can then use it as a pretend wallet.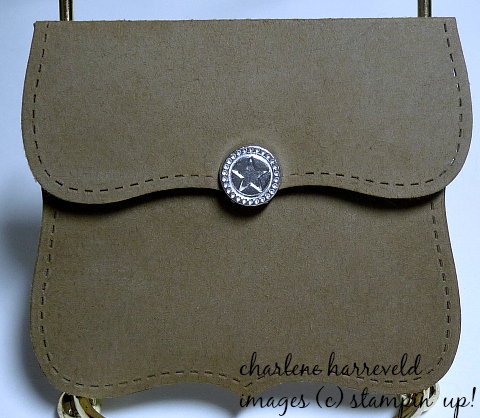 I think this one might just be my favorite.  I like how it looks like it is leather and is shaped like a clutch bag.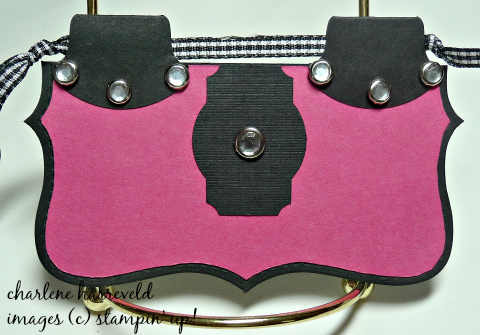 Once again, you can see how versatile Stampin' Up!'s products can be.  You can use their products to create greeting cards and beyond…as far as your imagination can take you.