Create fun greeting cards quickly and easily with Project Life kits by Stampin' Up!  There are so many different creations and combinations you can come up with when you combine the pieces from both the Project Life Kits and the Project Life Accessory packs.  (Remember the scrapbook layout I made with the Playground Project Life Kit?)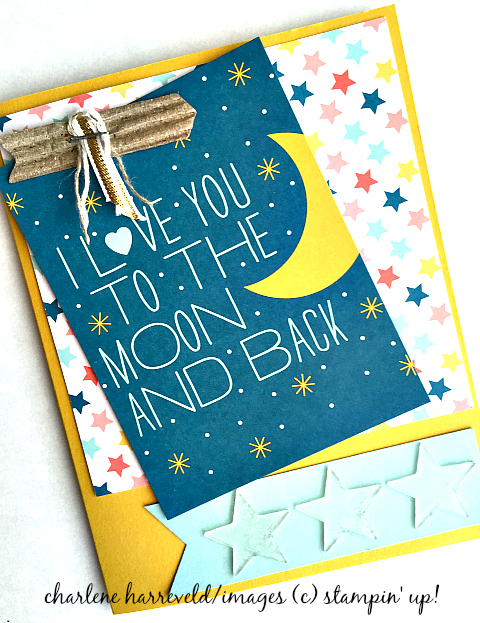 I used the Playground Project Life Card Collection and the Playground Project Life Accessory Pack to make this fun card in under a couple of minutes.  All I needed was ribbon, cardstock, and adhesive.  All of the other elements, including the cute bicycle clip and the acrylic stars, come with the Project Life kits.
The retiring kits are marked down 50%, so stock up now!  Not only can you use the kits to make scrapbooking and card-making fun and easy, but you can also give them as gifts to your friends.  The possibilities are endless!  When you think of all the things you can create, the Project Life  kits are such a great value! How did we ever live without them?!
Built for Free Using: My Stampin Blog