Oh, how I wish I had a deliciously warm chocolate chip cookie right about now.  Make that two!  I could eat one and put one in this cute little treat bag.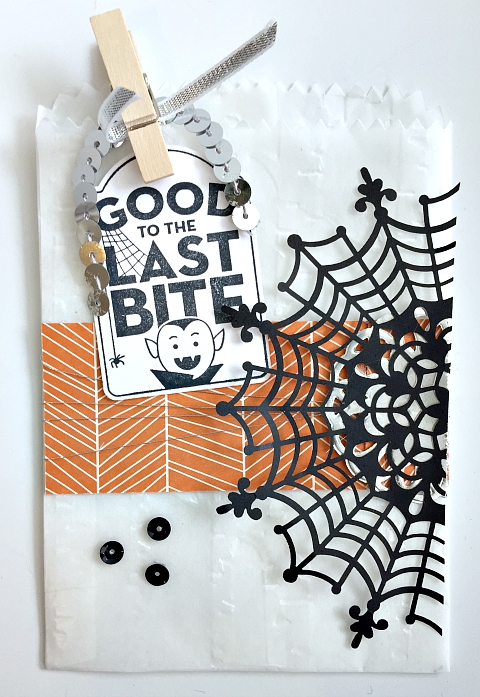 If you look closely, you can see that the bag is made from a Glassine Sheet that I embossed with the new Woodland Textured Impressions Embossing Folder from the upcoming 2015 Stampin' Up! Holiday Catalog.  The embossing gives the bag a spooky feeling, which is of course enhanced with the Spider Web Doily.
Look closely behind the Spider Web Doily.  I placed a small silver doily from the Metallic Foil Doilies underneath the spider web to add some pizzazz.  The Silver Sequin Trim serves as a dichotomy:  a chic and scary treat bag!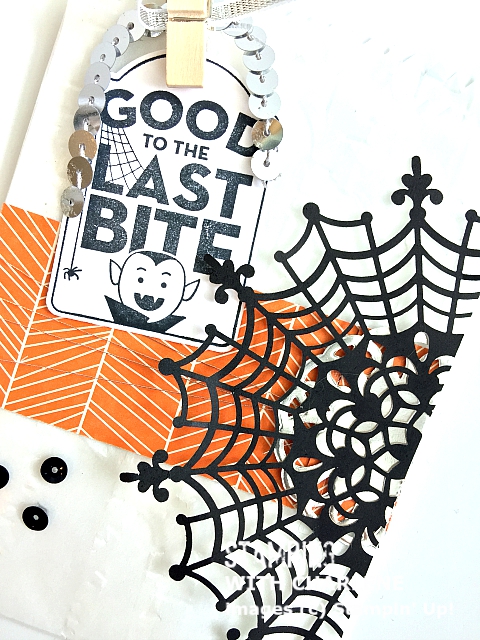 Isn't the little vampire so cute?  I love his youthful look and adorable face.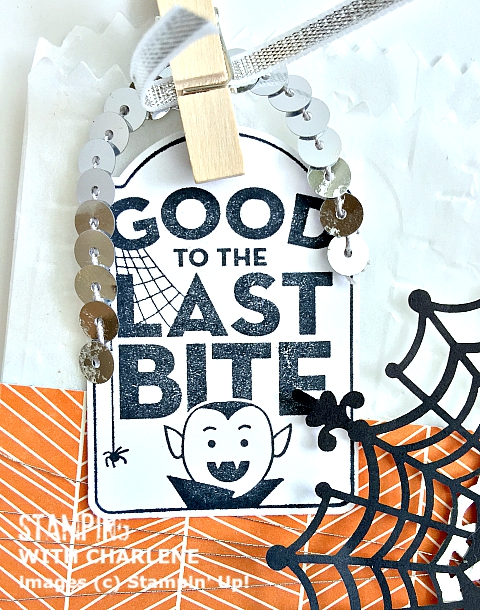 I couldn't help but think of my neighborhood's yearly Christmas cookie exchange party.  I thought it might be fun to have those types of parties at other times of the year, too.  I was thinking that it would be so easy to make these little treat bags for any occasion throughout the year:  back to school, Halloween, Thanksgiving … you get the idea!  How fun would it be to slow down a little bit and meet with neighbors and friends at times of the year that aren't so hectic?  I think I'll whip up a few treat bags with an end-of-summer theme, send out an invite, and see what happens!  Stay tuned…