How to Make a Big Card
Most cards that we as Stampin' Up! demonstrators and card makers create are 4-1/4″ x 5-1/2″.  However, some occasions call for cards that are larger in size.  Sometimes cards get passed around for a bunch of people to sign and a small card just isn't large enough.  Sometimes sweet girls turn eighteen years old, and their parents want to make sure they have a special card that they will save forever.  That's the case with today's card.  I'm going to show you a really easy tip on how to make a big card.  Once you see how I did it, you'll see how easy it is!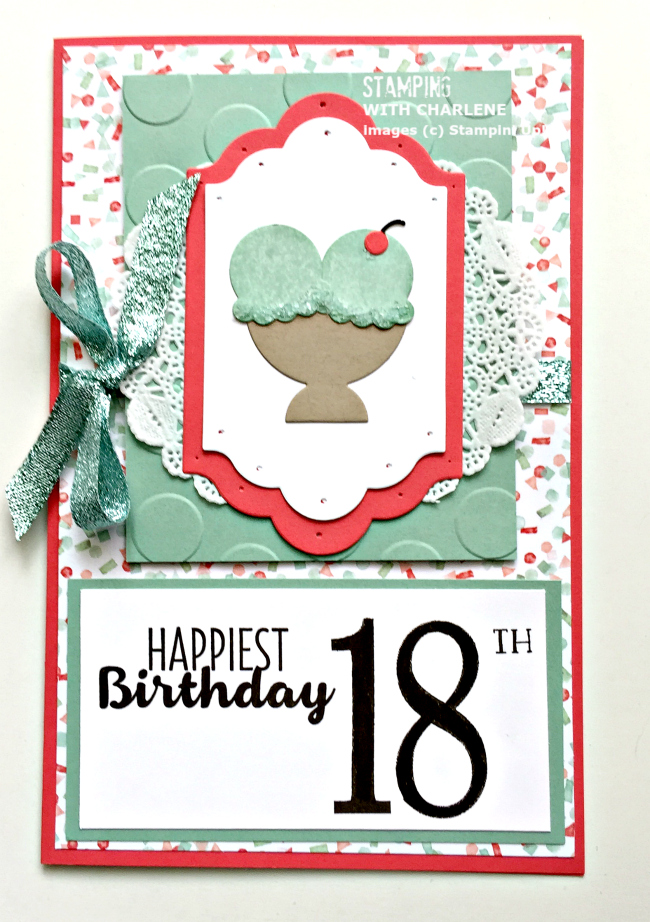 Here's a little one minute video that explains the process.  The video is shaky and breaks all of the YouTube protocol, but you can get the general idea!
So you can see that the main thing you need to do to make a big card is to divide the design into thirds. Put the main design on the upper 2/3 rds of the card and put the sentiment on the bottom 1/3 rd of the card.  When you divide the design, it makes conquering such a large piece of cardstock that much easier!  It's like creating a little vignette!
To view more fun card designs, take a look at my PORTFOLIO page.