How to Use Gilded Leafing with Adhesive Sheets
Last week, I introduced you to two easy ways to use gilded leafing on your cards.  This week, I'm going to show you how to use gilded leafing with adhesive sheets.  The technique is so easy and you are going to love the results!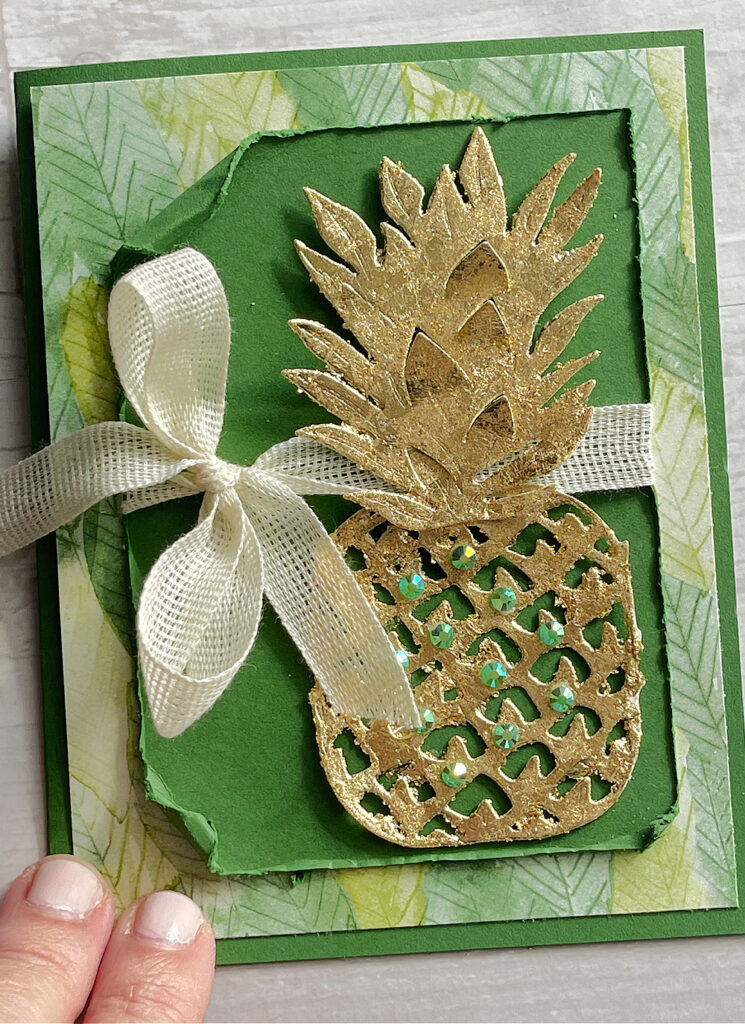 You can watch the video tutorial beginning Tuesday, February 16th at 8pm eastern on my YouTube channel.  I'll be watching along with you.  Be sure to say "hi" in the comments and ask any questions you might have.
The results of applying gilded leafing directly to adhesive sheets are amazing!  Check it out!  I used the pineapple dies from the "In the Tropics" die set to create this little gem.  I topped it off with green gems from the Flowers for Every Season Gems.  I'm so happy with the result.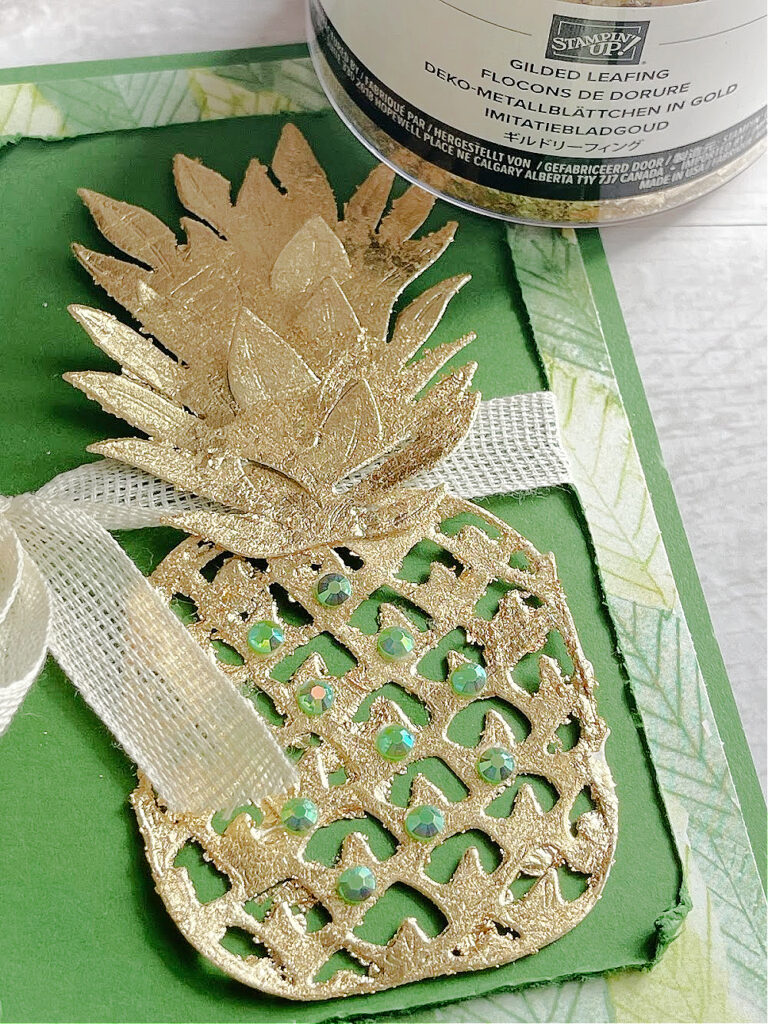 Gilded leafing is a new item that is available in the January-June Mini Catalog. The purpose of gilded leafing is to create a gold image.  You can apply gilded leafing with VersaMark and Heat and Stick Powder, or apply it directly to Tear and Tape Adhesive or Adhesive Sheets.  The way you choose to apply the gilded leafing depends on the image you use.  No matter how you choose to use the product, the results will the same:  gorgeous!
Remember to tune in on Tuesday, February 16th at 8pm eastern to view the video tutorial HERE!!
SUPPLIES: