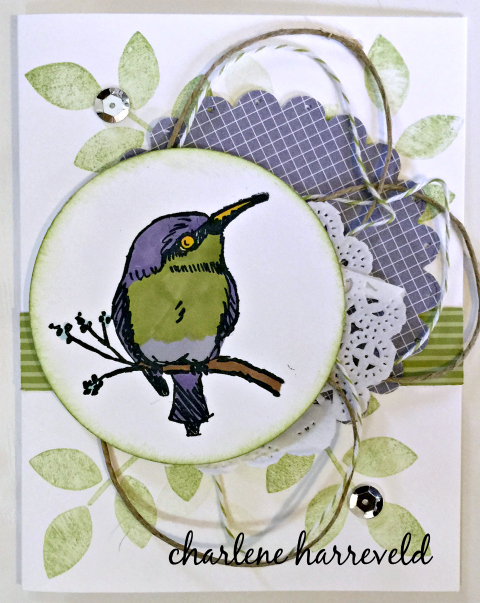 Become a Stampin' Up! Demonstrator:  It's A Happy Thing!
Stampin' Up's A Happy Thing stamp set is one of my favorites.  I have a thing for birds and birds' nests.  (You can read about my bird nest adventures on my family blog, Sussex Circle Musings.) I love lemons.  I love coloring.  Not only does the A Happy Thing stamp set incorporate all three of those things, but the name of the set says it all, too.  It is A Happy Thing for me to be a demonstrator and to spend my time creating greeting cards.  It is my passion.  It is want I want to be doing all the time.  It is definitely A Happy Thing.
If you enjoy crafting, you should consider Stampin' Up!'s Starter Kit.  For only $99 and free shipping, you receive $126 worth of products.  You will then be able to receive a discount on crafting supplies as a Stampin' Up! demonstrator.  The quarterly minimum that you need to order to remain a demonstrator is low, and probably what you spend at craft stores anyway.  Why not just buy the items from yourself and reap the benefits of being a Stampin' Up! demonstrator?  I joined in July of 2002, and I have never looked back!
All of the information you need can be found on my Demonstrator Website.  I  would love to have you on my team!  It would be A Happy Thing!