Stampin' Up! Catalogs:  Making a CASE
I have a pile two feet tall of Stampin' Up! Catalogs.  The catalogs date back almost TWO decades!  I love Stampin' Up! Catalogs for several reasons.  Not only do I use the catalogs for the obvious reason of looking at all of the wonderful products, but I also use the catalogs and the beautiful pictures inside as inspiration for some of my card ideas.  I see something I like in the Stampin' Up! Catalog and my creative juices begin to flow.  And then, on occasion, I suffer from what I call "Card-Maker's Block."  No matter how hard I try, I just can't come up with anything.  Sometimes, the results of my attempt at designing a new card or project are disastrous.  At times like those, when the creative well is dry, I CASE.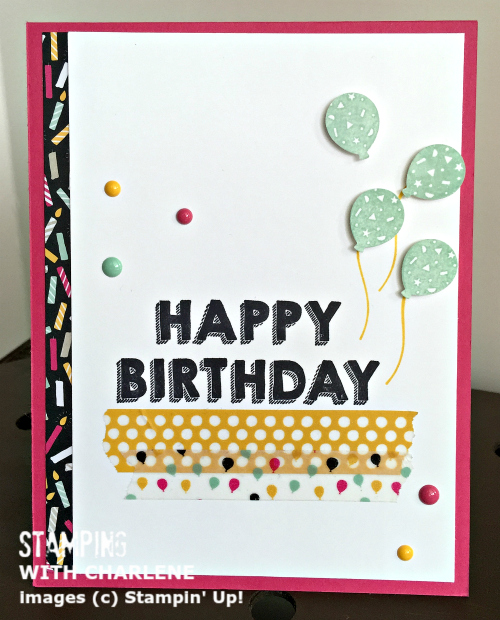 Have you ever heard of CASE-ing?  To CASE means to Copy And Share Everything.  That's right.  I said COPY (and share) EVERYTHING.  Copying ideas in the cardmaking world is encouraged.   (Of course, it goes without saying that it is always polite to acknowledge and give credit to the source.)  Today's "Happy Birthday" card is a CASE-ed card from Page 5 of the 2016 Occasions Catalog.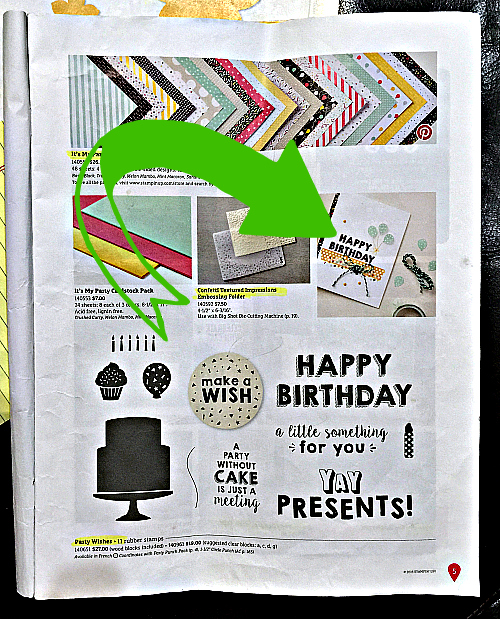 Look closely.  The only difference between the card in the Stampin' Up! Catalog and the card I made is that I added mine to a Melon Mambo card base.  And one more thing…I also added an extra Mint Macaroon balloon to cover up the inevitable mishap of a little ink smudge.
OOPS!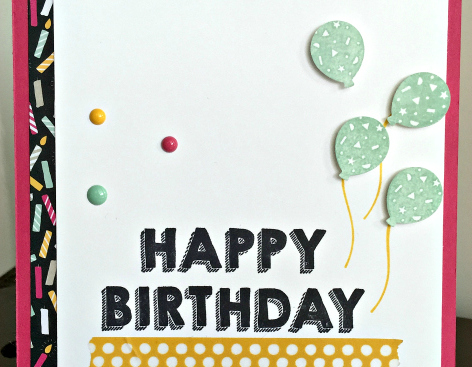 I left off the Baker's Twine, too.  I wanted the attention to be on the It's My Party Designer Washi Tape and the It's My Party Enamel Dots, which, by the way, I can't get enough of!  I love, love, love those little Enamel Dots!!
___________________
Do you have the current Stampin' Up! Catalogs?  Would you like one?  If so, leave me a comment (link to comments is at the top of this blog post) and I'll hook you up!