Triangle Fun-Fold Tropical Christmas Card
I live in sunny south Florida, so I wanted to create a tropical Christmas card.  I made a triangle fun-fold tropical Christmas card with Stampin' Up!'s Poinsettia Petals Bundle and the Playing with Patterns Designer Series Paper.
I posted a video tutorial to show you how easy it is to make a triangle fun-fold card.  The best part is that you can easily make two cards in no time!  I'm glad I was able to make a video because even though the cards are easy to make, there are a couple of parts that are kind of difficult to explain in writing.
Take a look at the video on my YouTube channel.  Be sure to watch until the very end because I show you two additional samples AND I tell you about a little trick. 🙂
You can also see other cards I made with the Poinsettia Petals Bundle HERE and HERE.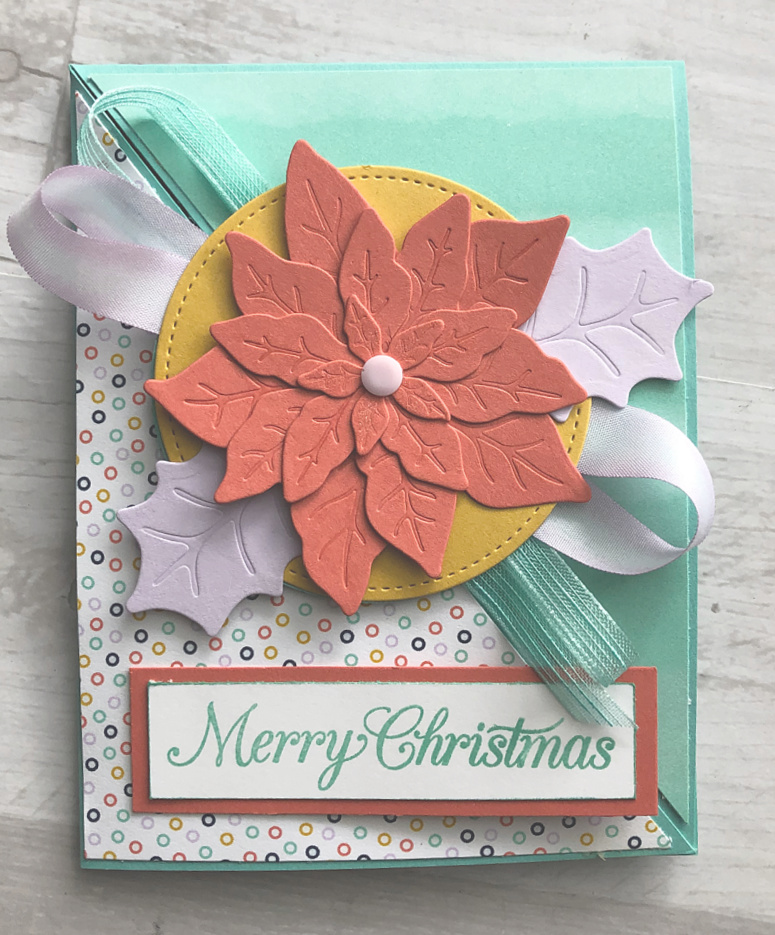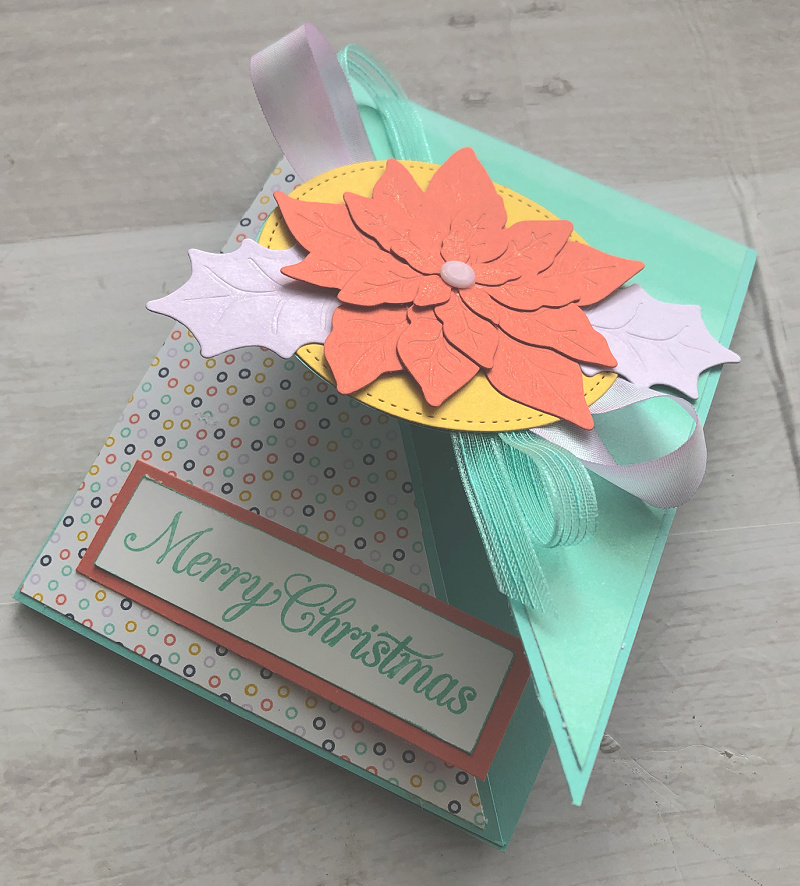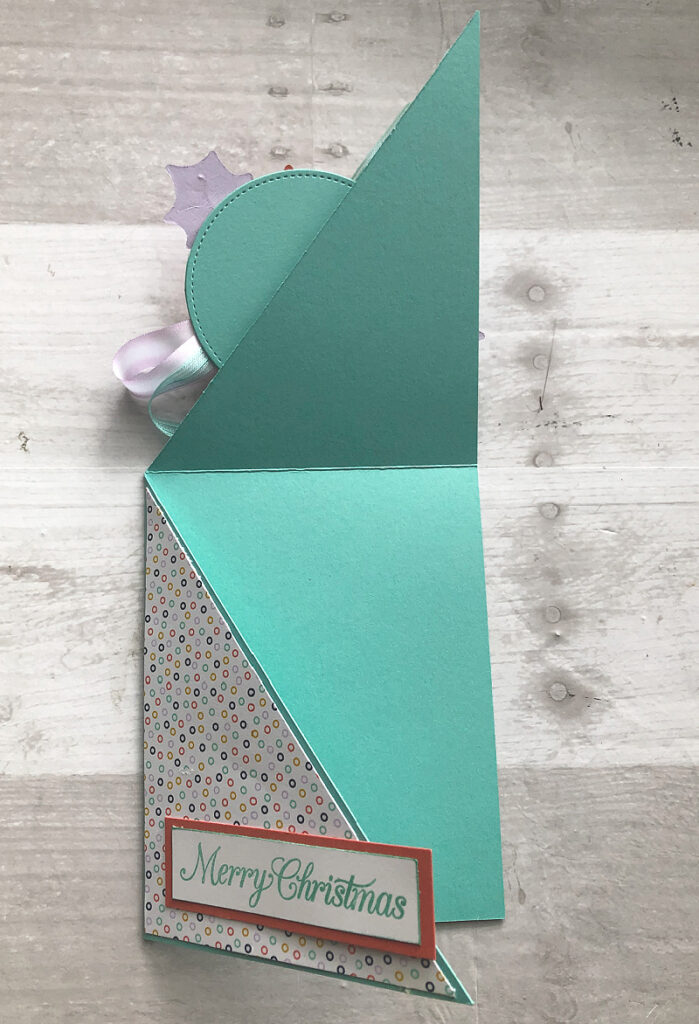 Supplies: