How to Make an Explosion Card
If you haven't yet figured it out, I'm obsessed with the Snowman Season stamp set from Stampin' Up!  I've made several designs with the set, and in my latest YouTube video I show you how to make an explosion card with just a few easy folds. (Other designs are the slimline card, the gift card holder, and the spinner card.)
It's important to watch the video for the explosion card design because I really don't know how I would be able to explain how to make it without showing you how to make it.  Thank goodness for videos!
Let's take a look at the card.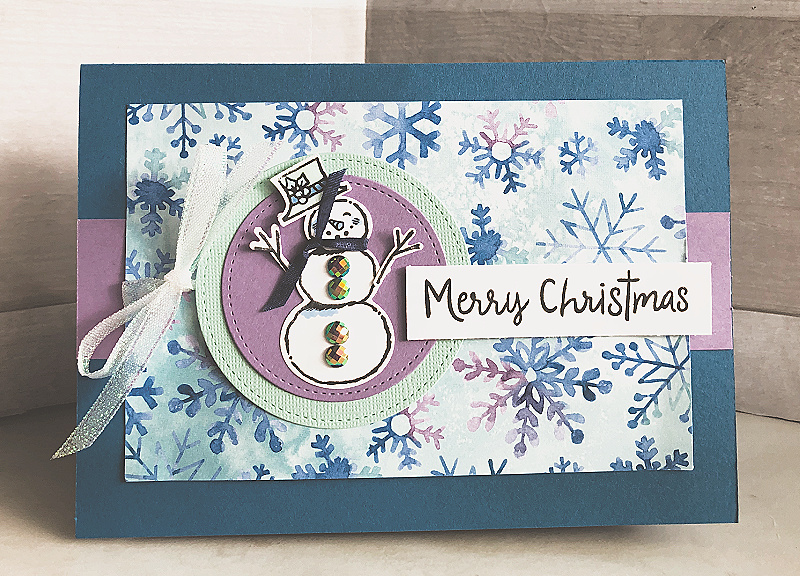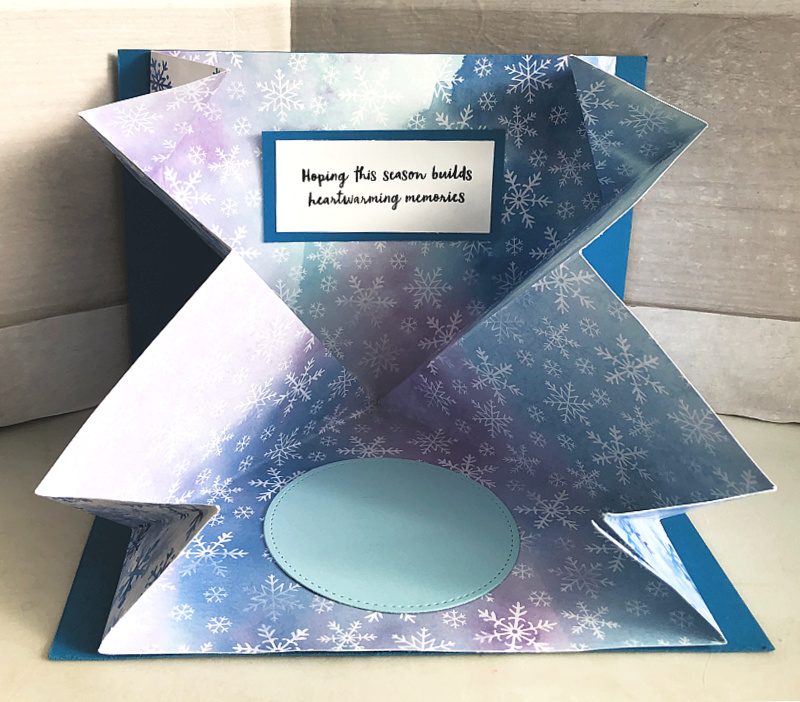 To make an explosion card, you'll need regular card stock and a piece of Designer Series Paper.  My card measures 5″ x 7″, and the Designer Series Paper measures 10″ x 10″.  After I created the card, I realized that you can add a small family photo and/or some journaling to each of the little sections to make your card a newsletter-type Christmas card.  You can devote each section to a month or to an occasion.
That sounds like a lot of work, but it doesn't have to be.  You can make copies of your photos and use some fun Stampin' Up! punches or small stiched-shape dies to add some flare to the pics.  Send these special cards to the people whom you know will really appreciate the time you put into making them.
Supplies: