Bookmark Card
I created the custom template for this fun bookmark card almost ten years ago.  Over the years, I have played around with different versions of it (like the one HERE, which uses the Sprinkles of Life Stamp Set.)  I usually make cards are projects that are bold and brightly colored, but I decided to go with a softer look and feel for today's card.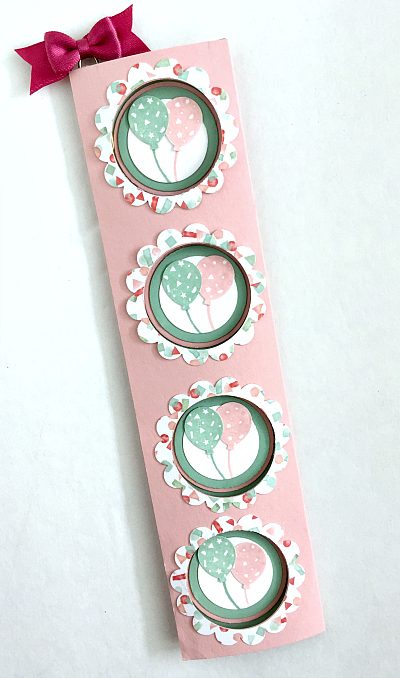 This card does what its name implies:  it's a bookmark and a card.  Just pull out the slider and write your sentiment on the back!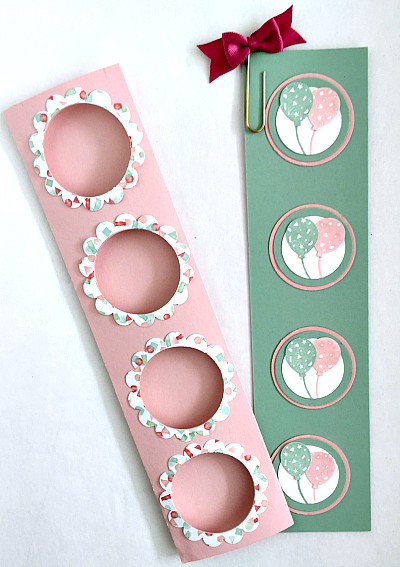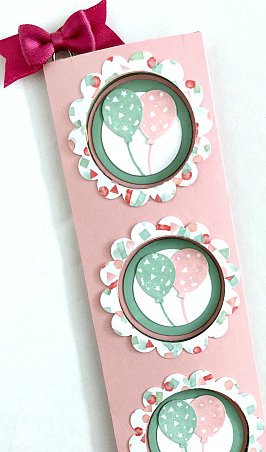 Precision is really important with this card, so it's not for the faint of heart.  But you can do it!  I'm in the process of making a step-by-step video how-to.  I'll update this post as soon as the video is completed.  In the meantime, I wanted to post the pictures while I'm busy behind-the-scenes working on the tutorial.  Here is what you'll need:
Go to my sidebar and enter to receive free email updates whenever I post a new blog entry.  That way you'll know when I update with the video and whenever I post something new.