Father's Day Gift Box (Early Template Tuesday Preview)
Next week is going to be really crazy for me as I'll be in NYC doing some modeling and attending Erica's college graduation.  It's so funny to me that I started Stampin Up in July of 2002, the summer before Erica started kindergarten, and now look at where we are.
Here is an early look at the project for next weeks Template Tuesday. Be sure to subscribe to the "Template Tuesday" newsletter so you can receive it delivered FREE via email.
Here's a look at the box.  I wanted to show it to you early so you can have time to order the supplies I used to make the box.  Some of the items are retiring from the Occasions Catalog, so I wanted to make sure you had enough time to order them before they are gone for good.
Sneak Peek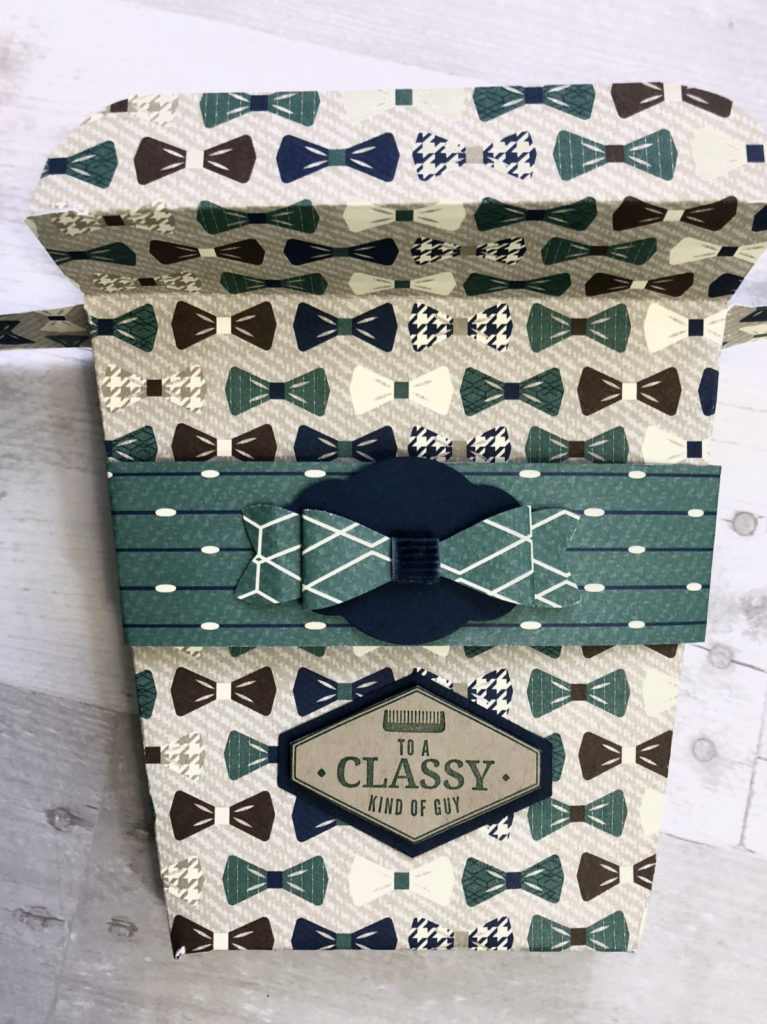 Short Video Tutorial
Supply List
The template will be delivered to your inbox on Tuesday, May 15th, so be sure to sign up today! And don't forget to order your supplies. Most of them will be retiring on May 31st, so they are selling out quickly.