Flowering Cactus Fun Fold Card
Join me on Tuesday, April 27th at 8pm eastern on my YouTube channel to see how to make a flowering cactus fun fold card.  I'll be using the Flowering Cactus Medley to put a fun twist on one of my favorite card designs:  the gatefold card!  It's so easy to add a little pizzazz to a regular gatefold card to achieve this creative card design.
The Card:
Take a look: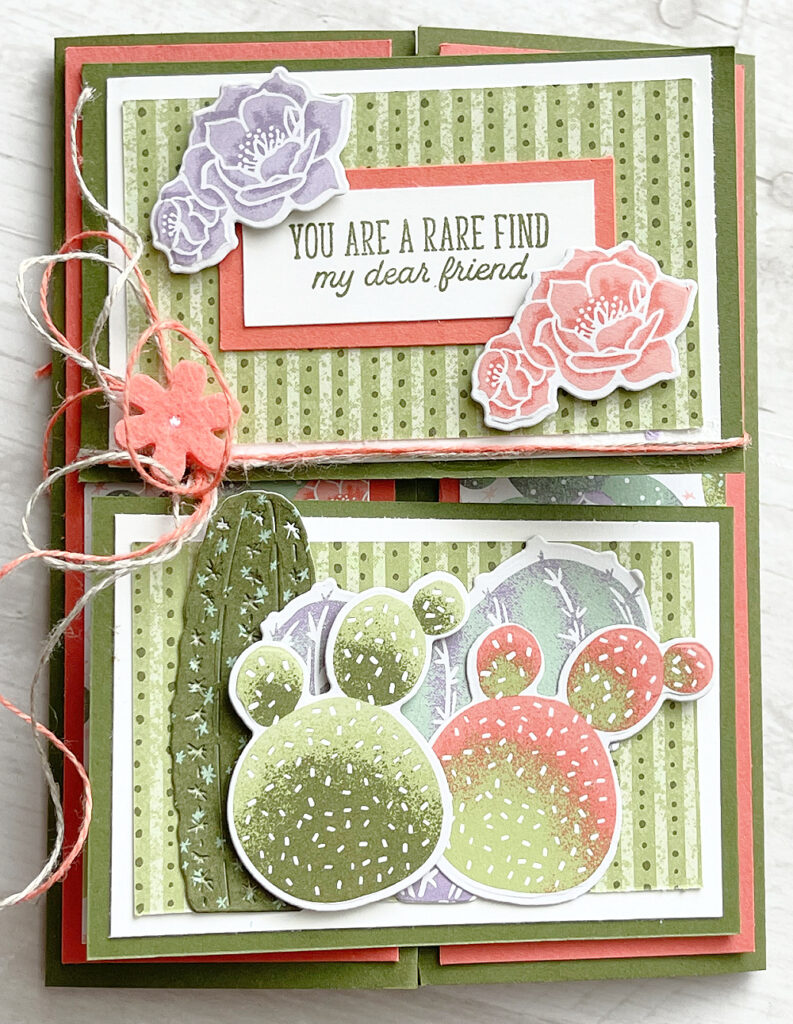 Now look at how it opens: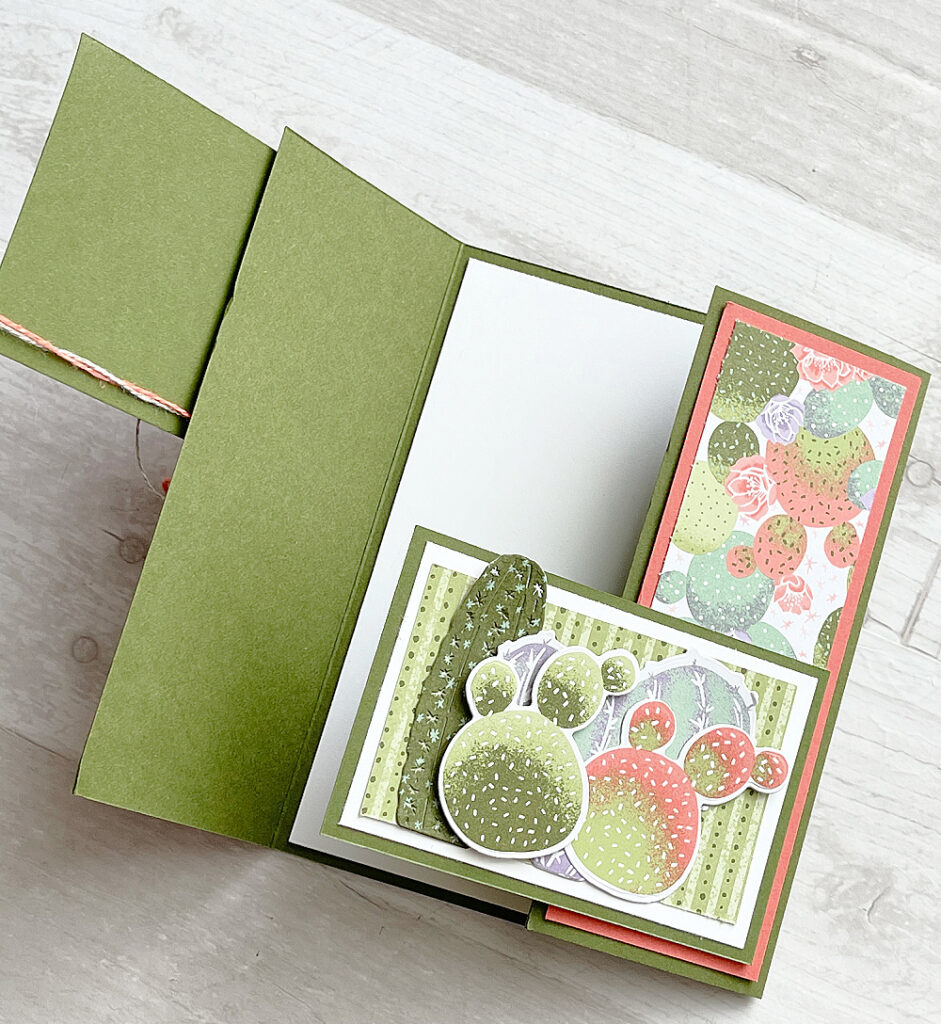 So fun, right?!?!
Measurements:
Let's take a look at the measurements:
Card Base:  5-1/2″ x 8″, score each side at 2-1/8″
Narrow Side Bottom Layer is 1-7/8″ x 5-1/4″
Narrow Designer Series Paper Layer is 1-5/8″ x 5″
Layers:  Bottom Layer is 2-1/2″ x 3-3/4″
Middle White Layer is 2-1/4″ x 3-1/2″
Top Designer Series Paper is 2″ x 3-1/4″
SUPPLIES: