Sweet Strawberry Card
I love strawberries and I love the Sweet Strawberry card on page 44 of the mini catalog even more!  I actually have a personal connection between strawberries and stationery.  When I was in sixth grade, my teacher always had lots of fun stationery and the theme always seemed to be strawberries.  I think strawberries were a "thing" in the mid 1970's.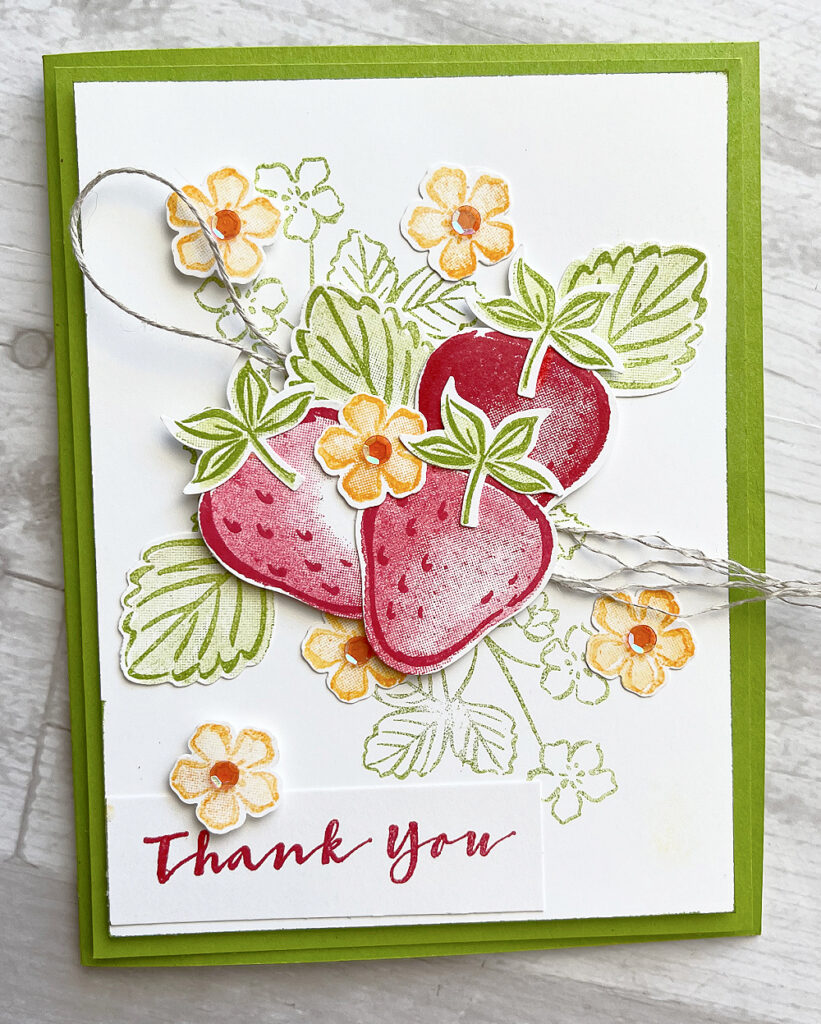 I was immediately drawn to the Sweet Strawberry Bundle in the current mini catalog because when I saw it, it immediately brought me back to sixth grade.  For my YouTube video this week, I decided to copy the sample card that is in the catalog, with a few changes to make it my own.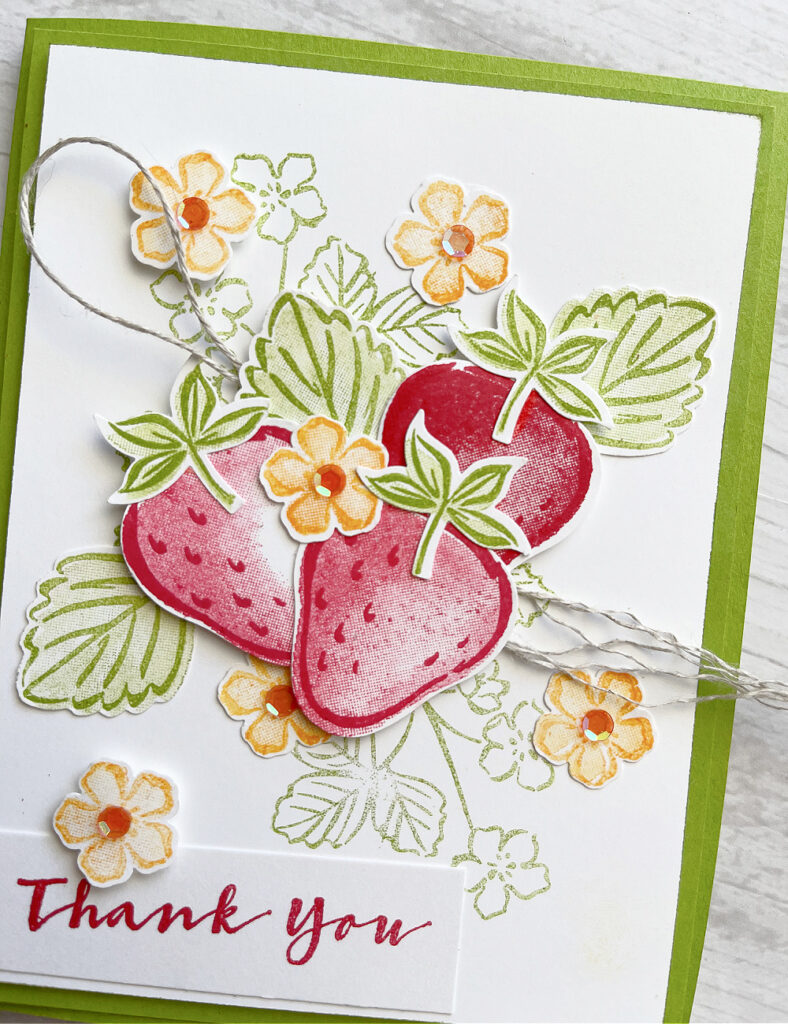 Be sure to join me on Tuesday, April 13th at 8pm eastern for my weekly "Almost Live Stamping with Charlene" video where I'll show you how I re-created the sample card, demonstrate two-step stamping, and show you the subtle changes I made to the Sweet Strawberry card.  I'll even show you a surprise at the end … something that I've had since sixth grade!
Be sure to set a reminder so you can join me on YouTube!  I'm receiving my second dose of the vaccine earlier in the day, so I'm hoping I'll be feeling okay. 🙂