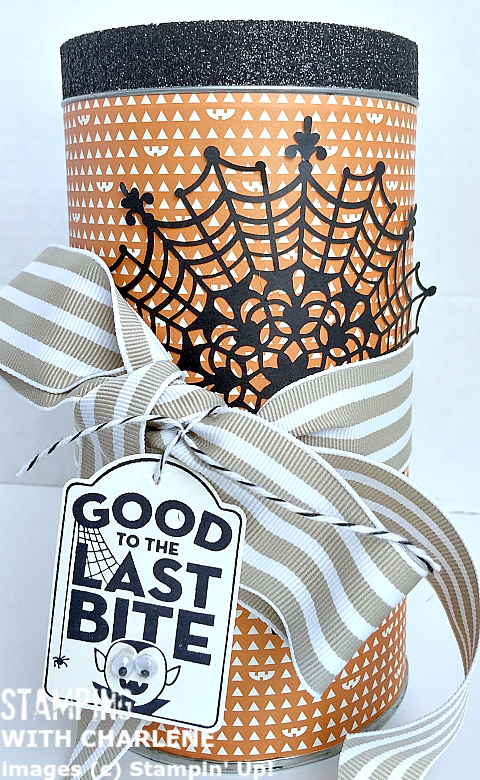 Let's up-cycle a cookie tin!  Take a look at my how-to video, and then come back to see some photos and a list of the products that you'll need.
I love to use Stampin' Up! products in ways that go above and beyond greeting cards.  With all of the Designer Series Paper, ribbon, and other embellishments, there really is no limit to the creative possibilities that Stampin' Up! products provide.  Here is a before/after pick: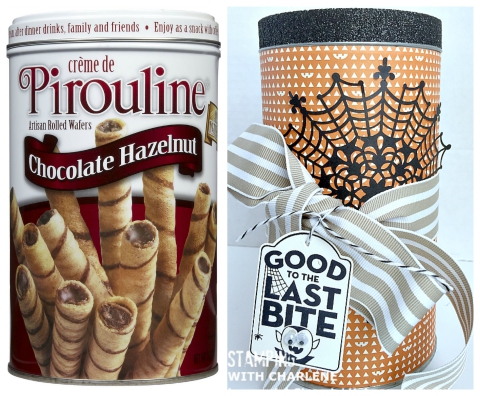 This project is so fun and is appropriate for any level of crafting experience.  You don't even have to use an empty tin.  Who wouldn't love to get a tin that is up-cycled AND full of delicious cookies, right? 🙂
Look at the adorable Spider Web Doily!!  And the Black Glimmer Paper that I used around the lip of the lid is so cool.  Who doesn't love glitter, right?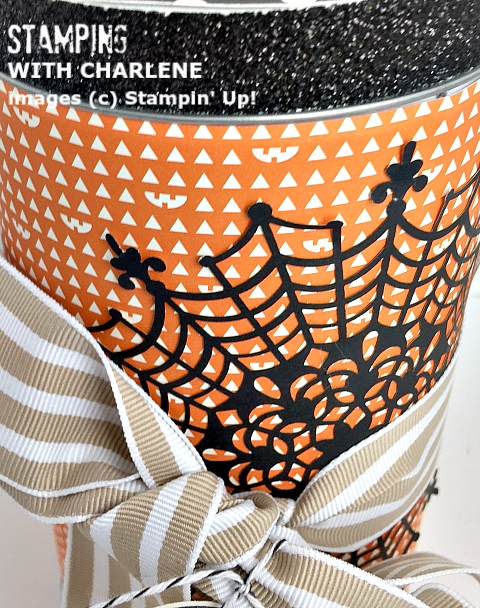 I just couldn't resist adding little googly eyes to the vampire.  So cute!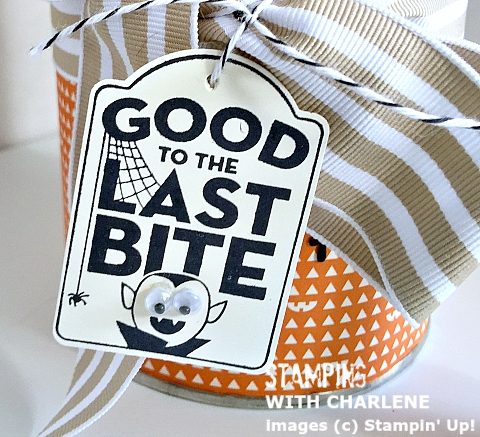 If you have any questions about this project or any others that you see here, leave a comment or send me an email at [email protected].
Here is a closer look at the Stampin' Up! products I used to up-cycle the tin.  If you would like to order any of these items, just click on each picture.