Make Cards Quickly and Easily with Project Life
I will be the first to admit that I am not a scrapbooker.  When the scrapbook craze hit more than a decade ago, I was not on board.  I did make a few scrapbooks, but I certainly did not become obsessed.  If you are like me and never drank the scrapbooking Kool Aid, you probably look at the Project Life scrapbook offerings from Stampin' Up! and just flip the pages.  After all, if you aren't a scrapbooker, why would you need to waste your time looking at the scrapbooking supplies when there is an entire catalog FULL of stamp sets, card stock, and embellishments for your card-making and paper crafting obsessions, right?  WRONG!  I want to tell you how you can make cards quickly and easily with Project Life Card Collections and Project Life Accessories Packs!!  It's so easy that I created today's cards in just a few minutes with items from the Project Life Moments Like These Card Collection and the  Project Life Moments Like These Accessory Pack, two items which I am happy to say were carried over from last year's Annual Catalog to the new 2016-2017 Annual Catalog.
I really love this simple yet elegant "Hello" card.  The hints of Watermelon Wonder and Mint Macaron make the heart in the center of the card pop.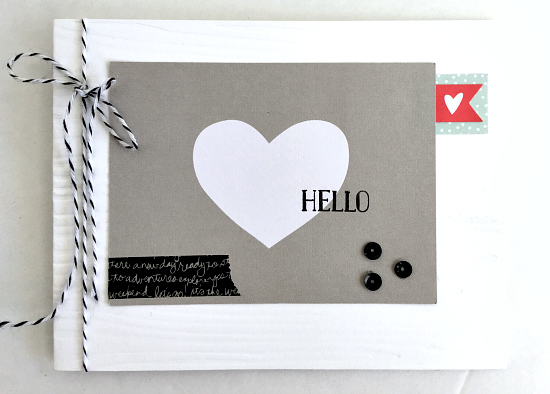 We attended a wedding a few days ago and I didn't know what to do with the engagement photo that was included along with the invitation.  Chloe has been a part of our lives for eighteen years, so I wanted to do something special.  I'm going to mail this card to her once she is settled into her new home with her new husband.  I like the play on the word "captured" that is pre-printed on the card!  "Captured" meaning the photo and moment were captured, and "captured" meaning their hearts are captured. So cute!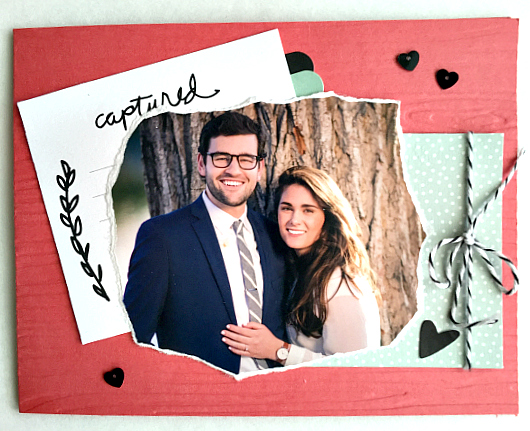 I can't wait until my order of new products arrives!  There is a wonderful new feature to Stampin' Up!'s Project Life offerings that I can't wait to share with you!!  Until then, take a look at some of the other cards I made quickly and easily with Project Life: