"So Much Happy" Double Easel Fold Card
September Reward Code:
Hi, Friends!  Happy September!  The Reward Code for the month is
JPHTTAMY.  Read all about my Reward Program so you can earn a free Stampin' Up! item from me!
You're Invited:
Join me LIVE on YouTube, Tuesday September 1st at 8pm eastern!  I'll show you how to create a "So Much Happy" double easel fold card.  I've been doing a weekly live how-to tutorial every Tuesday night for two months now, and every week I promise you that I have the technology part of things all figured out.  Wrong!  Every week there has been one calamity after another!  Like I say, come for the fun and stay for the bloopers! 
"So Much Happy" Double Easel Fold Card:
I'll be using almost all of the same supplies I used for last week's Shaker Card tutorial and the Easy Fun Fold Card I showed you a few weeks ago. You will love tomorrow night's video when I show you how to create a completely different card with the same supplies! Take a look, and please join me on YouTube! Once you click on the link and arrive at my channel, but sure to click the "subscribe" button and click the little "bell" icon so you'll receive an email alert whenever I go LIVE or post a new video. 🙂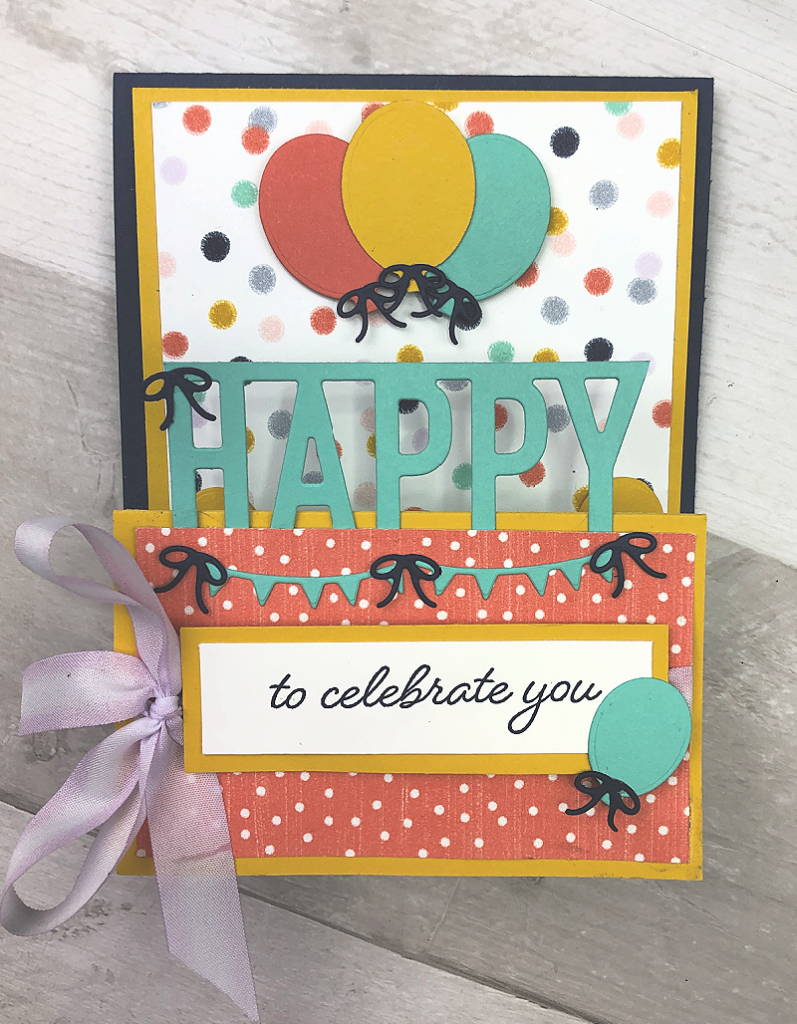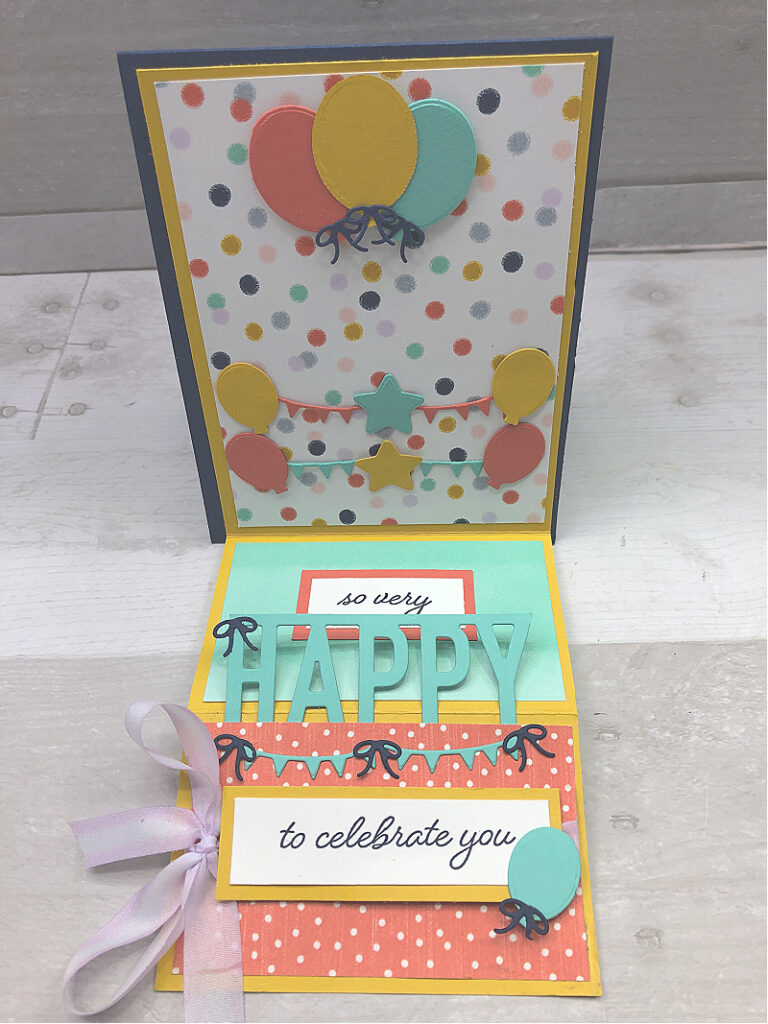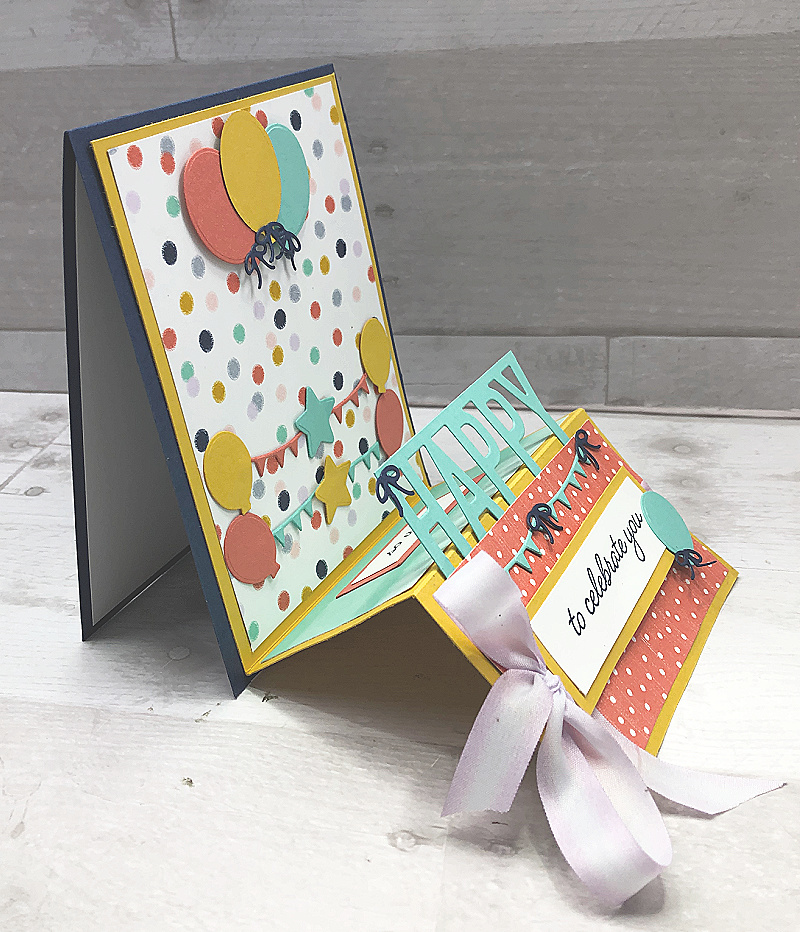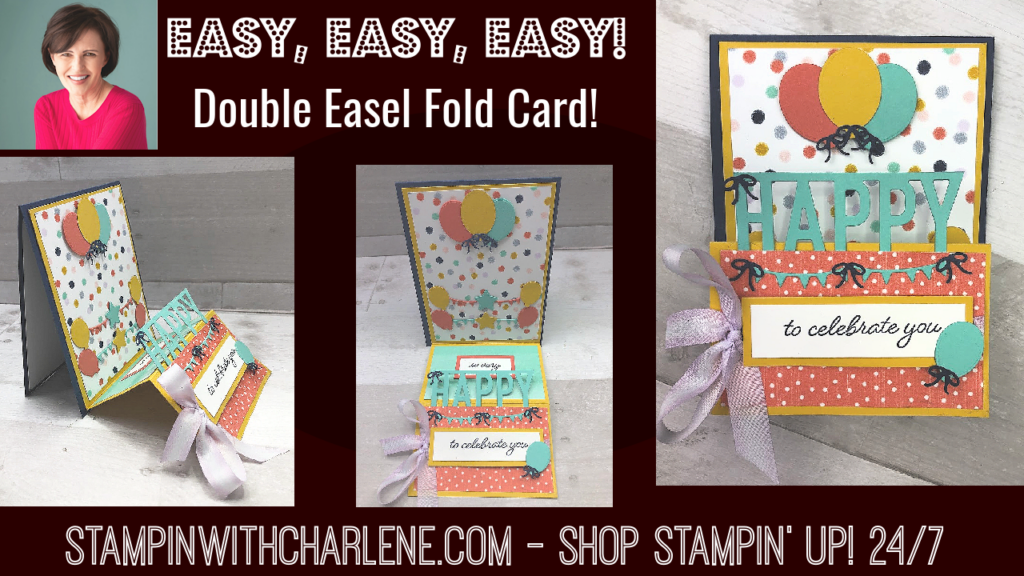 Supply List: