Triple Panel Stand Alone Card
You'll love the easy triple panel stand alone card.  You can watch the video tutorial beginning Tuesday, March 16th at 8pm eastern on my YouTube channel HERE.  When I chose the color for this card, I didn't realize that I would be showing the video the night before St. Patrick's Day!  Funny how that happened!
I love that the triple card fold makes it easy for the card to stand up on its own.  That means your friends can easily display their card and look at it all the time!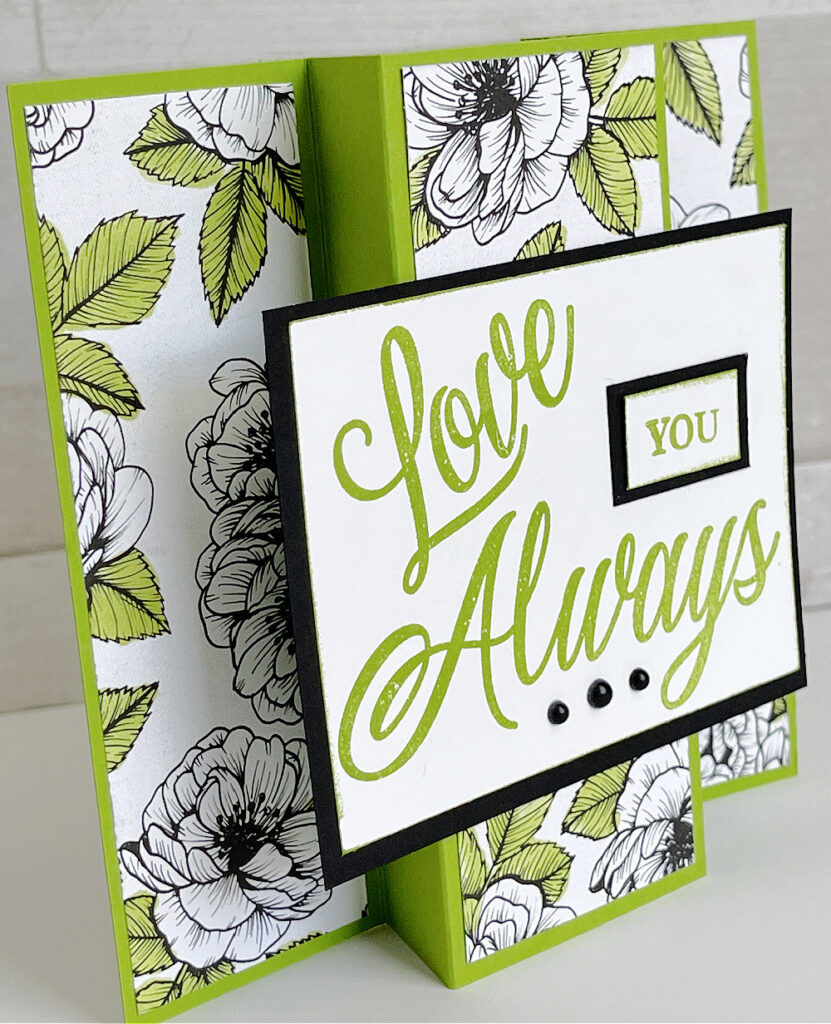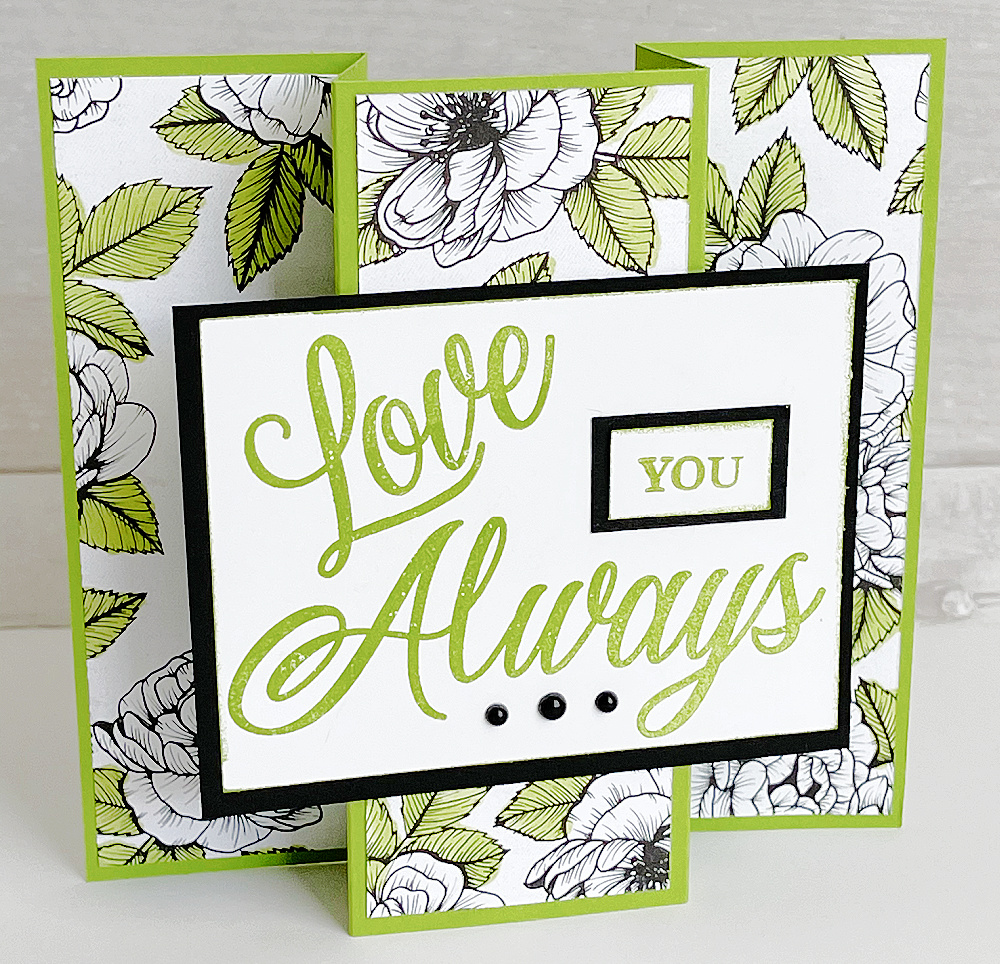 On this version of the card, I added a flap so you can write a message and sign the card on the front, as opposed to writing and signing the card on the back: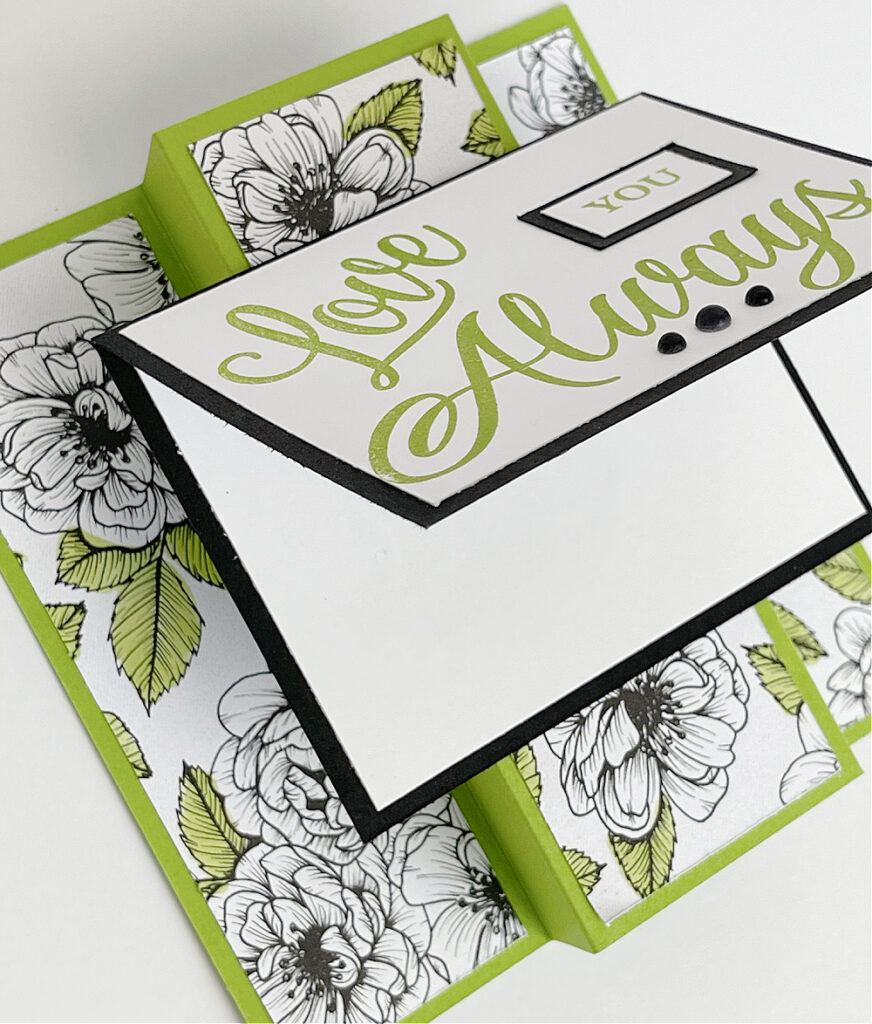 Even though this version is too heavy for the card to stand alone, I still love the fun fold and the look of the card.  It's a nice surprise to switch things up and use a fancy fold card!
I attempted to add in a pop of color, but I really like the look of the Granny Apple Green and Basic Black.  You can use any color you would like to use, but Granny Apple Green is definitely my favorite color.
SUPPLIES:
Other tutorials: