Watch my how-to video for step-by-step instructions on how to make the Wickedly Sweet Treat Bags from the September 2015 Paper Pumpkin Kit!  Look at how cute!!!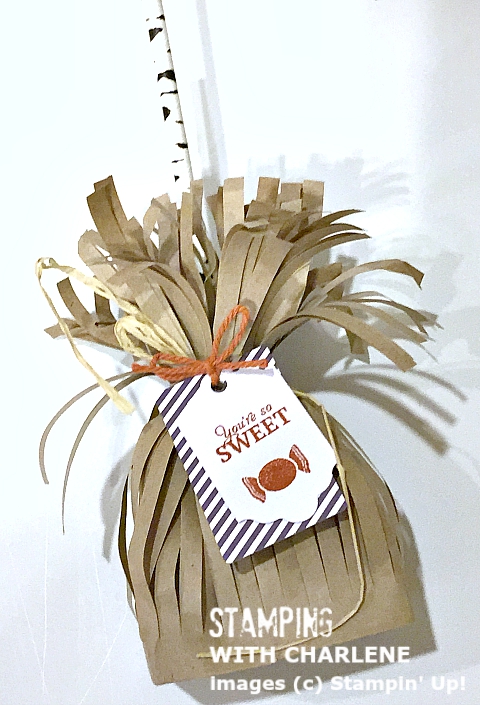 The stamp set that is included in the kit allows you to make the treat bags for Halloween or Thanksgiving.  Be sure to subscribe to my blog and to my YouTube channel so you can receive notifications when I post more projects and videos of other cards and fun things you can make with the numerous items that are included in the kit.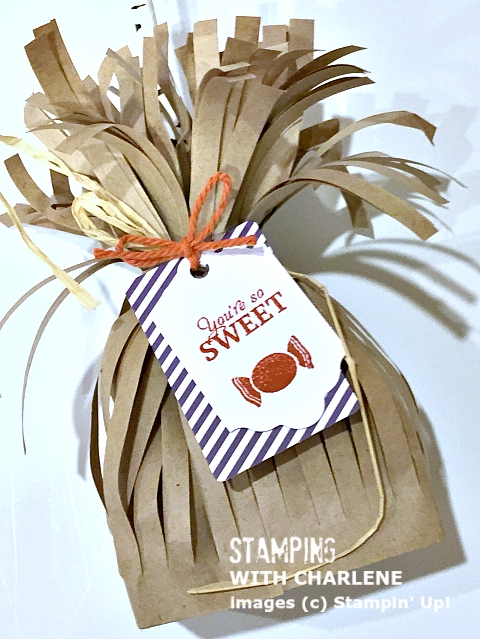 Without further ado, here is the video:
FREQUENTLY ASKED QUESTIONS:
What is Paper Pumpkin?  Click HERE for details.
How do I subscribe to your YouTube channel?  Click HERE to subscribe.
How do I receive notifications when you blog?  Enter your email in the box on my sidebar that says "Enter Your Email Address."
How do I attend one of your classes?  Join to receive my free newsletter which includes the information for all of my events and classes.  Just enter your  email in the white box at the bottom of this page where it says "enter your email here" and then click the brown box that says "subscribe."
How can I attend your classes if I don't live near you?  You can learn how to make the same projects I show you on this blog by watching my virtual classes on my YouTube channel.
How do I order Stampin' Up? products? Just click HERE!