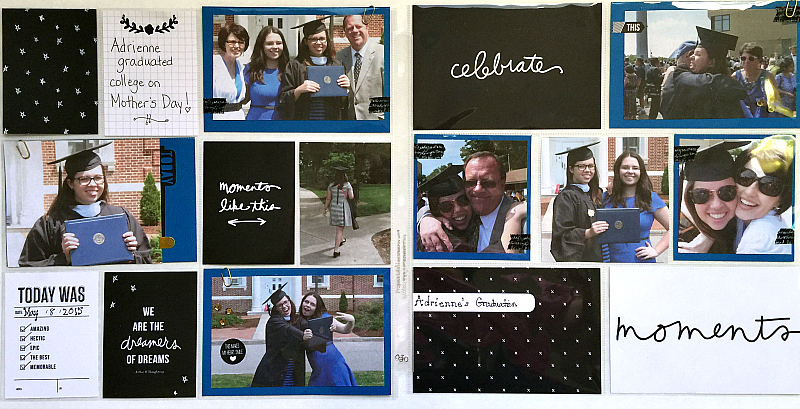 I used to procrastinate scrapbooking until Project Life by Stampin' Up! came along.  The entire process was always so overwhelming to me.  However, I put together this two-page layout of our daughter's college graduation in about thirty minutes with the Moments Like These Project Life Card Collection and the Moments Like These Project Life Accessory Pack.  These two fabulous items will be available for order when the new 2015-2016 Stampin' Up! Idea Book and Catalog goes live on June 2nd.  Below is a sneak-peek of some of  the items that come in the card collection.  You'll notice that the Moments of Life Project Life Kit incorporates some of the 2015-17 In-Colors Watermelon Wonder, Mint Macaron, and Tip Top Taupe!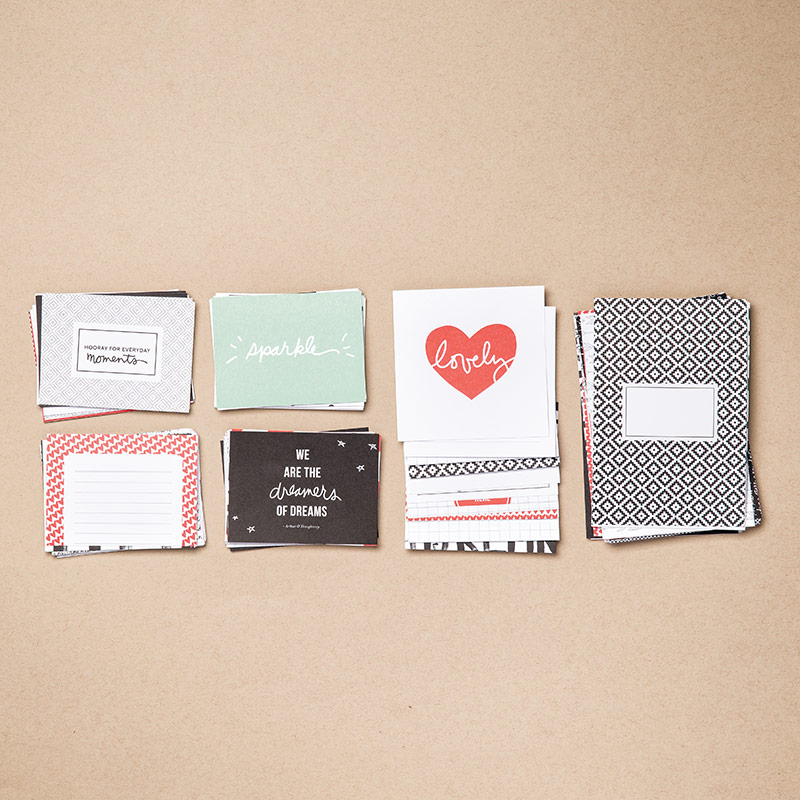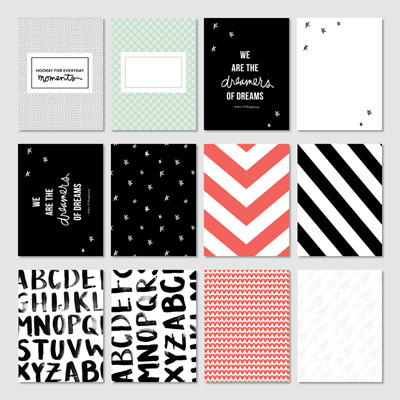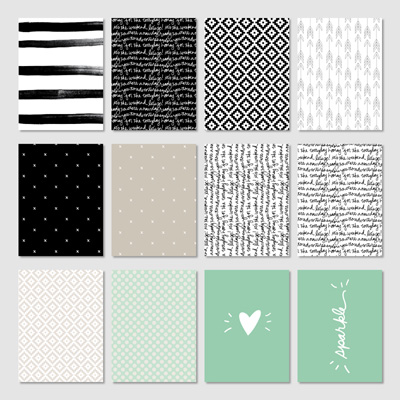 I love, love, love the cards because they are double-sided and the layout is horizontal on one side and vertical on the other.
I used Pacific Point cardstock in my layout because it matches the colors of my daughter's school.  That is what is so wonderful about Stampin' Up! products…it is so easy to pull in coordinating colors to make your project perfect!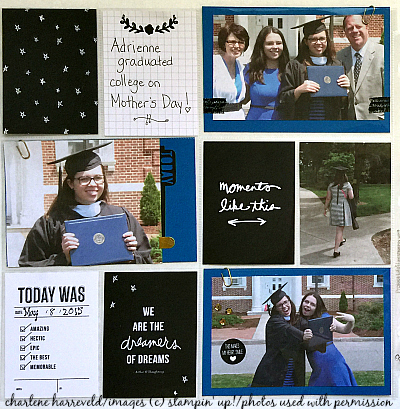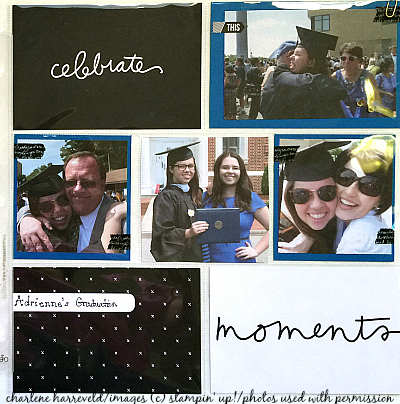 This day was an event that definitely needed to be documented.  When our daughter began college, my husband was in the middle of chemotherapy treatments for colon cancer and my dad was being treated for lung cancer.  What a miracle that both were there three years later to witness this milestone in her life!