Stampin' Up's brand new Timeless Elegance Designer Series Paper lives up to its name.  Each piece in the collection is absolutely gorgeous and chic.  Take a peek: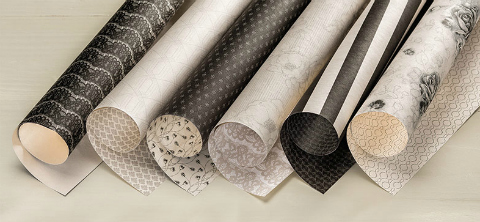 The coordinating colors for the Timeless Elegance DSP are Basic Black, Sahara Sand, and Very Vanilla.  See?  Elegant and simple!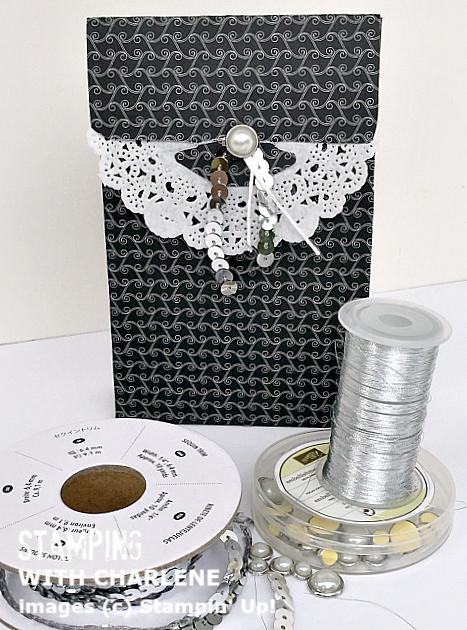 To make today's project, I deconstructed a small candy box and copied the template onto one piece of DSP to create this  small notecard holder.  Have you ever done that?  Have you ever fallen in love with a cute little box or bag and wanted to make one?  I have an entire drawer full of fun little boxes and bags that are waiting to be taken apart, traced onto Designer Series Paper, and made into something wonderful.
Not only did I use the brand new Timeless Elegance DSP, but I also used the new Silver Sequin Trim (which, by the way, is also very elegant) and the new Metal Rimmed Pearls.  How did we live without these gorgeous pearls for so long?  They come in three different sizes with a beautiful silver rim and an adhesive back.
If you look closely, you can see the new Silver Metallic Thread behind the pearl.  It is thread-thin and adds a nice touch.  I used the Handheld Stapler to attach the Silver Sequin Trim and the Whisper White Baker's Twine, and then I just peeled off the back of the Metal Rimmed Pearl and stuck in on.  That's all it took!  The adhesive is strong enough to hold the pearl in place.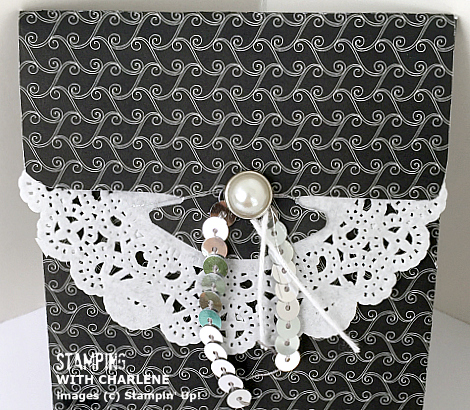 Here is a look at the side of the bag: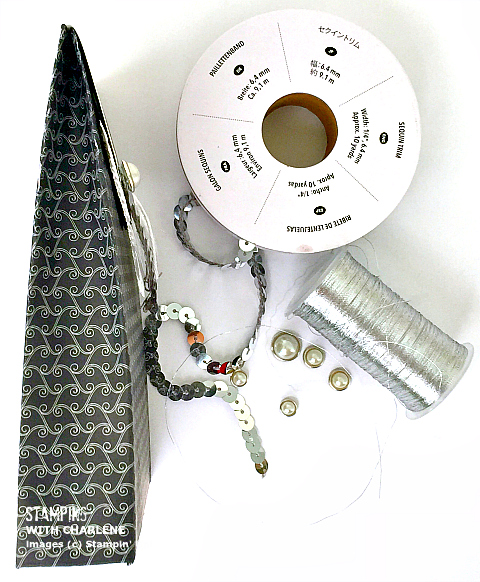 To keep the bag closed, I attached two sticky-back magnets to the inside flap.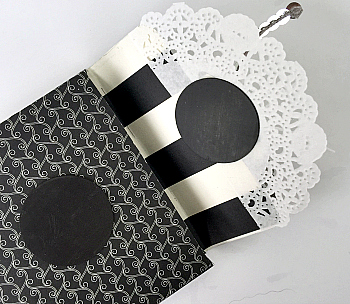 Come back tomorrow to see the adorable note cards!  Love, love, love!!!